Kevin Costner and the 'Yellowstone' Cast Preview the 'R-Rated Bonanza'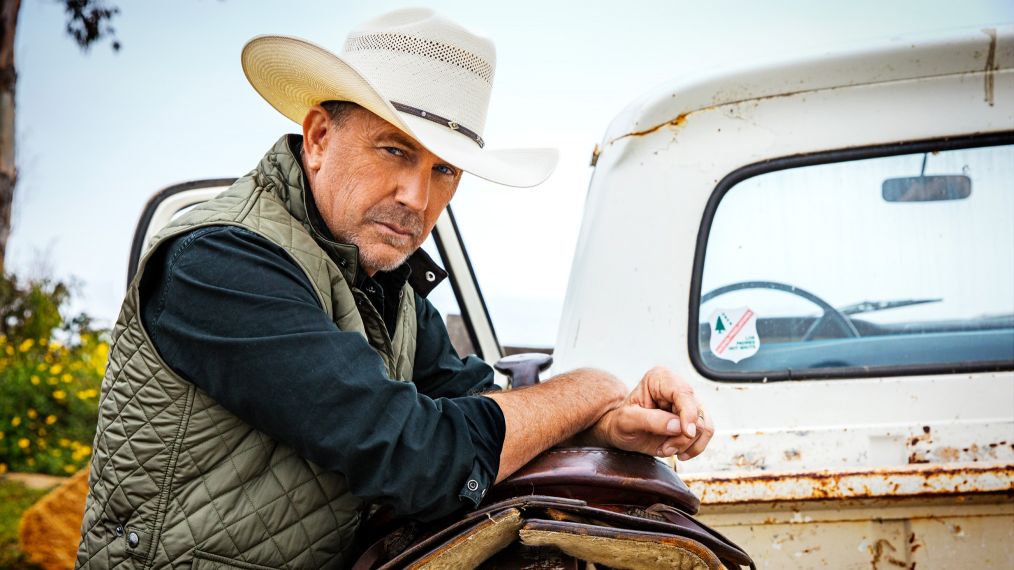 Kevin Costner is about to cowboy up — yet again — for Yellowstone, a big-budget drama about bloody land battles and backstabbing sibling rivals in the present-day, fast-changing new American West.
The leading man and Oscar-winning director of Dances With Wolves and Emmy-winning star of Hatfields & McCoys lassos his first regular series role as proud, stubborn widower John Dutton, a sixth-generation cattleman and billionaire. He has four adult children who get along like a herd of wild stallions and a Montana ranch the size of Rhode Island that's about to become a war zone.
"It's an R-rated Bonanza," says series creator, writer and director Taylor Sheridan, whose films Wind River, Hell or High Water and Sicario also grapple with the human toll of clashes over physical and cultural borders. "It's like [classic Western director] John Ford came back from the dead and decided to make a TV show."
John Dutton, too, could be a man out of the past. "He'd prefer to run the ranch like his great-great-great-grandfather did," says Costner, who delved into American history to create a backstory for his character that includes John's ancestors arriving in the West on so-called orphan trains, then ascending to cattle baron wealth in the late 1800s. "John's fingerprints are on questionable acts that a long time ago weren't questionable," Costner adds. "He feels for the land, not so much who he had to tread on to get it. He's unrepentant."
In the premiere, the Duttons circle the wagons on two fronts: John commands a well-armed cavalry from his helicopter in a deadly conflict with the Broken Rock tribe, whose ambitious new chairman, Thomas Rainwater (Gil Birmingham), wants to take back land stripped from his people. In the fray are his eldest, right-hand man Lee (Dave Annable), and the prodigal youngest, horse whisperer Kayce (Luke Grimes). Meanwhile, John's two middle children — ferocious corporate takeover tycoon Beth (Kelly Reilly) and by-the-book lawyer Jamie (Wes Bentley) — are directed to crush smug encroaching real estate developer Dan Jenkins (Danny Huston) any way they can.
It's an only-in-America story that's 100 percent Made in the USA. Yellowstone shoots in Montana and Utah, with landscapes as sweeping as the saga. On location, you get a sense of the land John Dutton loves, the vastness of the production and the harshness of life on the modern range. Snow-capped mountains frame the idyllic, wide green valley as the crew films a scene where an angry and betrayed Kayce nods when his friend says, "Should have shot him when I had the chance."
In Park City, Utah, the production occupies 45,000 square feet of soundstages, with sets that include a casino office on a Native American reservation, a cowboy bunkhouse, the Dutton mansion and a green screen for those awesome helicopter shots. Everything about Yellowstone is big: star, sky, budget.
That large budget makes sense for the newly revamped Paramount Network, which evolved from Spike earlier this year. "Yellowstone represents everything the Paramount Network wants to be famous for: high-quality, cinematic scripted series featuring compelling and relevant storytelling," said Kevin Kay, the president of Paramount Network, CMT and TV Land.
And epic storytelling it is. A tragedy in the premiere has ripple effects that continue for the season's eight episodes as John defends his property from the tribe, the developer, politicians, the government and more. "John feels for the land like you feel for a child," Costner says, "but there are forces coming for the ranch. His question is, 'Are my children ready?' The kids are plenty smart. They're also plenty broken — and some of that's his fault."
Stuck in the middle is Kayce, a sensitive, battle-weary former Navy SEAL who lives on the Broken Rock reservation with his Native American wife, Monica (Kelsey Asbille), and their son, Tate (Brecken Merrill), who was conceived when the couple were teens. The pregnancy led to a falling out with John, who is now ready to make peace. "Kayce has doubts about that relationship," Grimes says. "He feels alienated from the Duttons. He takes it upon himself to care for the reservation, but being a Dutton makes that complicated."
Kayce is also an expert horseman, but before taking the role, Grimes was not much of a rider. He spent two solid months in the saddle before filming and, along with the actors playing his brothers, earned his chops in "cowboy camp," a challenging pack ride into the rugged wilderness, where the men would take turns cooking and slept under the stars.
"My favorite scene in the premiere is the Dutton men on a fly-fishing trip," Grimes says. "Deep down, Kayce misses his family. The Dutton legacy is too big for him to escape. At some point, he's going to have to [accept] that this is his family."
Beth is also torn. She loathes being a Dutton even more than her little brother and would rather stay in her sleek high-rise office, where she can't be haunted by her past. Returning to the ranch triggers painful memories of her mother's death, but her loyalty wins out.
"Beth would kill for her father," says Reilly, a Brit who grew up riding horses, was a barrel racer and loves the Western landscape so much she honeymooned in Montana. "She puts aside her feelings about the ranch and what it means to her. When her past comes up, she channels those feelings into rage — and it's unapologetic and unbridled."
One object of that rage is bully-with-a-bulldozer Jenkins. "Beth goes after anybody she feels is morally corrupt — like Dan, who is Dad's archenemy," Reilly says. "She finds a way to punish him." The person who grates on Beth most, however, is her hardworking, unappreciated brother Jamie. He's always cleaning up the family messes at the courthouse in Helena, Montana, yet she sees him as weak.
"Jamie is the fixer, but his younger sister gets called upon to do things he hasn't been able to get done, so there's a rivalry," Bentley explains. "He blames Beth for something that happened in their past. They actually duke it out in one scene!"
He may end up in another kind of fight with dear old Dad. "The relationship strains because Jamie doesn't feel like he's getting any kind of respect. He could turn on John," hints Bentley. "Yellowstone asks: Who's playing by what rules? And are there even rules? There's a chaos in the West."
John Dutton has tried to tame, brand and wrangle that chaos, only to find it can't be contained. "At some point, John has to get smarter," Costner says. "We want our kids to do what we want, but they don't listen. You realize you have all the power in the world, but you're a mess and suffering losses. Things John has done can't be undone. They come back to haunt him. There's a reckoning."
Yellowstone, Series Premiere Wednesday, June 20, 9/8c, Paramount Network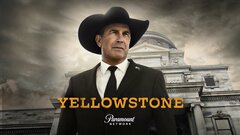 Powered by