Roush Review: The Tragic Twists of 'Yellowstone' Are Too Familiar
Home sweet home on the range is not what Yellowstone is selling.
With more antiheroes than you can shake a snake in the grass at, this grim contemporary Western from writer-director Taylor Sheridan (Hell or High Water) gives its marquee star, Kevin Costner, plenty to brood over. With solemn authority evoking Gary Cooper at his most stoic, Costner delivers a commanding performance as Montana ranching mogul John Dutton.
See Also
The Paramount Network series debuts Wednesday, June 20.
He's always at battle: over water rights with a conniving developer (Danny Huston), or against local Native Americans when the Duttons' cattle go astray, symbolizing a painful legacy of usurping the West's once-untamed nature for personal gain.
That's just a warm-up for the war within his own family, where widowed John clashes with his offspring, including willful Beth (Kelly Reilly, a brazen breakout), politically ambitious lawyer Jamie (Wes Bentley) and exiled military hero Kayce (Luke Grimes), who's torn between worlds as he raises his son on the reservation with his Native American wife.
The story refreshingly shirks Dallas-style melodrama, but its violent, tragic twists often lack the intended impact, because it feels we've ridden this dolorous trail too many times before.
Yellowstone, Wednesdays, 9/8c, Paramount Network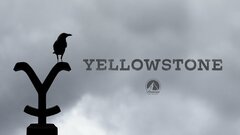 Powered by