Kacy Catanzaro on Making the Jump from 'American Ninja Warrior' to WWE
Kacy Catanzaro captured the hearts and imaginations of viewers on American Ninja Warrior, blazing a trail all her own. Now the diminutive dynamo is parlaying that success into a new career as a WWE superstar.
A fan since childhood, the 28-year-old recalls watching pro wrestling in awe with her older sister. She often thought about what it would be like to be in the ring. At 5 feet tall, hovering around 100 pounds, Catanzaro doubted it was possible. That was, until she started speaking to WWE officials a year or two ago.
"I'm smaller. I feel like it was in my head that maybe I wouldn't be able to do it," she said.
"I've been through that line of thinking my whole life. But I've been able to change my perspective and change other people's minds."
Catanzaro proved she wasn't someone to underestimate on Ninja, becoming the first woman to qualify for the finals of the competition show and complete a City Finals course.
Going back to these accomplishments help build confidence. And seeing the history Alexa Bliss — who is of similar stature and gymnastics background and currently standing tall among the top performers on the WWE roster — is making for herself also gives Catanzaro a boost.
"[Alexa] helped changed my perspective," Catanzaro said. "She has been growing and rising so much the last couple of years that I've really been thinking about WWE and seeing if it would be possible.
"I've definitely been looking to her to fuel that drive. The 'Five Feet of Fury' and being tiny but bringing that fire. She gave me that extra push to show that I could do this."
Catanzaro went through the rigorous tryout process, with the announcement coming in January that she was officially being brought onboard WWE. The Division I gymnast reported to the WWE Performance Center in Orlando, beginning the transformation into superstar.
"Ninja Warrior definitely prepared me in a lot of ways, but it's such its own monster that I have really been out of my comfort zone here," she said. "That's awesome, because that is when the best things happen.
"Certain things, even mentally coming from Ninja Warrior having obstacle in front of you and finding a way to get past it whether it's over it, under it, through it, around it. Anything like that and having that mindset of what my next move can be, and if it doesn't work, being able to adjust and keep pushing through.
"Training-wise, I came off five seasons of American Ninja Warrior thinking I was on top of my game athletically. Then I got to the WWE Performance Center and thought this was the hardest thing I have ever done in my whole life. And I've only been here about four months. It is a daily grind physically, mentally, emotionally. Anything you can think of. It really pushes you to the limit, but that's where superstars are made."
Catanzaro is grateful to have coaches who support her and push her to the limit. The fellow up-and-comers working alongside for the same goals also keep the rookie moving forward. She has been progressing ever since, rewarded with matches on WWE NXT live events in a matter of months.
"I had all those butterflies in my stomach," she said when told the news. "I immediately think I'm sure what anyone thinks, 'Man, am I ready? Am I going to be okay out there?'
"Then you tell yourself, 'They wouldn't put me out there if I wasn't ready.' Those nerves, but excited nerves, were there. I was surprised, but I have been working so hard since I got here. We have the best training facility and everything I need to be great. So, if I put that work in, I know it's possible."
https://twitter.com/KacyCatanzaro/status/995322467752333312
A few weeks ago, Catanzaro marked another milestone by being a part of the NXT television tapings at Full Sail University. The always devoted and diehard fans of the developmental brand in Central Florida cheered on the new face who teamed with Dakota Kai and Nixon Newell. She felt the two fun-loving personalities were perfect partners, sharing the same connection and vibe she wants to convey to audiences.
"I could feel that dream getting closer and closer," Catanzaro said. "The live events are so fun. I love interacting with the crowd and getting that time out there.
"The TV tapings are bigger. There is more lighting, cameras and everything that goes into it that it does add to everything when you are out there. I remember coming out for my entrance and looking around thinking to myself, 'This is what I want. I want to be out here. I want to entertain these people.'"
A big part of being a WWE superstar is developing a character that resonates. Catanzaro infused a little Ninja Warrior in her moves and even entrance. It's a way to stand out.
"We were messing around in the ring and thinking about this," she said.
"I remember [producer] Ryan Katz asked, 'Do you think you can climb this post or do something fun and ninja?' I thought I could, because on Ninja Warrior, we have obstacles where we have poles like that where we had to climb them or jump on them. He thought if I could climb the post a certain way and nobody has done it. And that is what we were looking for. We were able to do it and turn it into something different."
Out of all the advice the upstart has received so far, the one piece she takes to heart is to enjoy each moment and try to have fun. Not overlook what's going on now. The journey is just as important as the destination.
"I'm very hard on myself and very competitive. So, as I'm trying to learn everything with it being a new world for me physically and mentally and trying to learn everything and try to be perfect. It can show out there if I'm not having fun in the moment," she said.
"… It is a great time to be in WWE, especially with the 'Women's Revolution.' I remember watching it as it was starting off. I remember it was a huge turning point when the women were told they weren't going to be called 'divas' anymore and called 'superstars' like the men.
"Even though I wasn't a part of WWE yet, I remember feeling so excited knowing all the hard work the women from the past had put in and made this possible. To be able to come in and be a part of it knowing they have paved that way for us is really such a dream. We have so many different opportunities right now. I'm grateful to be here for it."
And if a WWE superstar had to make the transition to the Ninja world, who would make the leap successfully? Catanzaro has one name in mind.
"I would say Bianca Belair, because she is one of the most athletic people I've seen in real life," she said. "Bianca just has great body control and is the strongest, fastest, toughest. Within all of that, she would do really well on the obstacle course."
Kacy knows what she's talking about when it comes to American Ninja Warrior, and she'll bring that expert analysis to fans on this Wednesday's (May 30) season premiere episode of the competition series.
In the Dallas City Qualifying Round, Kacy joins the announcing crew to comment on competitor Brent Steffensen's run.
Check out a preview of Kacy from the ANW season premiere here:
WWE NXT, Wednesdays, 8/7c, WWE Network
American Ninja Warrior, Wednesdays, 8/7c, NBC; moves to Mondays, 8/7c, beginning June 18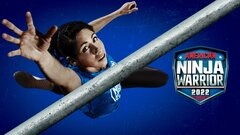 Powered by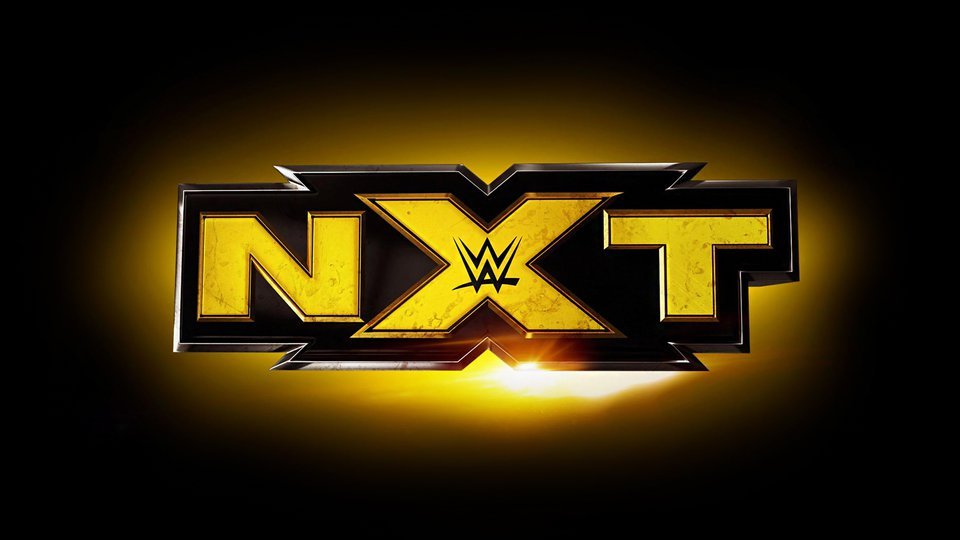 WWE NXT
where to stream
Powered by