Could 'Roseanne' Continue Without Its Lead? Fans Call for a Conner Spinoff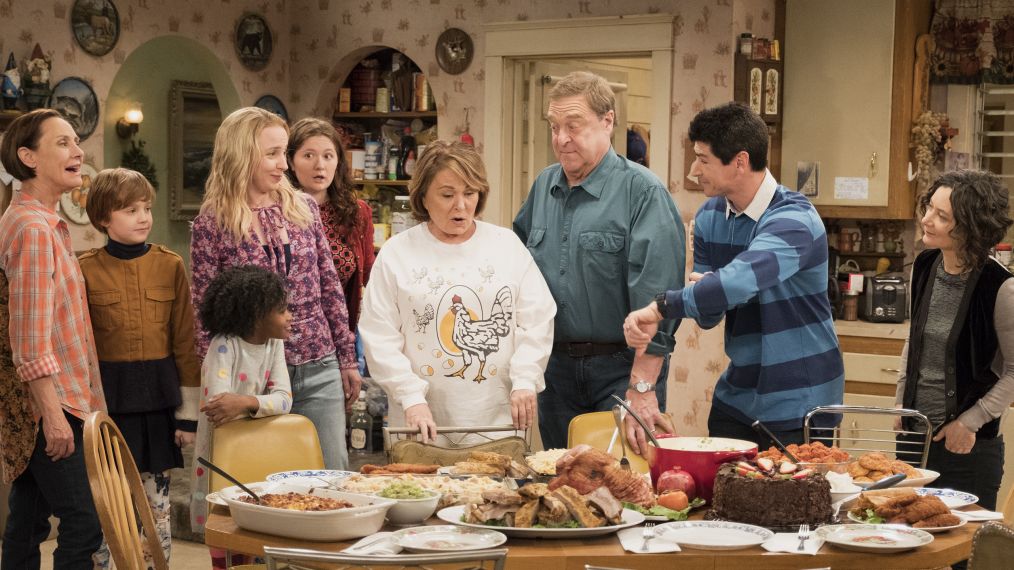 News broke Tuesday that ABC had canceled Roseanne after the lead, Roseanne Barr, posted a racist tweet about Valerie Jarrett, a former aide in the Obama administration.
Since then, the fallout has been fierce: Celebrities and fans celebrated on social media, ABC scrubbed the show from their site, Hulu and Viacom dropped the sitcom from its rerun schedule — as did Paramount Network, TV Land, and CMT.
Then, the Internet exploded with questions about what the network will do next to fill the coveted 8/7c Tuesday night slot. Without the show's namesake, is there enough star power to continue?
Possibly.
Many fans of the rebooted show feel the success was due to other members of the Conner family — Jackie (Laurie Metcalf), Dan (John Goodman), Darlene (Sara Gilbert) — and believe the show can be revamped without Barr. In fact, they want her character to be killed off.
Call it "Not Roseanne" and set the show in an inner city hardware store the Connor family won after Roseanne died in a horrible key duplicating accident.

— Jeffrey Mumford (@HasardJardinier) May 30, 2018
Laurie Metcalf and John Goodman let me write things for you

— Mindy Kaling (@mindykaling) May 30, 2018
A very realistic fan-made TV poster about Jackie started to circulate around Twitter and garnered a lot of attention, including a social media shout out from fellow sitcom star Jim Parsons.
I mean… 👍🏻 #jackie ❤️ 🖕🏻#RoseanneBarr 🖕🏻 pic.twitter.com/83XdxcoHJp

— Pandora Boxx (@ThePandoraBoxx) May 29, 2018
Plus, with the gap in the fall lineup, other TV stars are pitching their canceled shows for a new reboot. Would you be into Two and a Half Men or Pushing Daisies coming back? Charlie Sheen and Bryan Fuller are all about it.
adios
Roseanne!

good
riddance.

hashtag
NOT Winning.

the
runway is
now clear
for
OUR reboot.

©#CharlieHarperReturns pic.twitter.com/HcqMvIoxCM

— Charlie Sheen (@charliesheen) May 29, 2018
NOT TO BE OPPORTUNISTIC, BUT IF YOU'RE ITCHING TO FILL THAT #ROSEANNE SLOT WITH ANOTHER FORMER @ABCNetwork SHOW… pic.twitter.com/UXYm5j6adx

— Bryan Fuller (@BryanFuller) May 29, 2018
Now that you've finally cancelled #Roseanne ABC, it's time to bring back Happy Endings! pic.twitter.com/A9mosU5oN4

— Tom 🌗 (@_WinterAnderson) May 29, 2018
The opening is even causing ABC to revisit some of the pilots they passed on like New Girl's Hannah Simone's updated version of The Greatest American Hero.
Thanks internet 🔥 https://t.co/hijHHJoPV9

— Hannah Simone (@HannahSimone) May 29, 2018
Deadline is reporting a few different half-hour comedies could fill the void and ABC execs are in talks regarding the new series Schooled (The Goldbergs spinoff) and the Untitled Justin Noble show, starring Kat Dennings. Also in contention is, Steps, starting Once Upon a Time's Ginnifer Goodwin, about divorced parents raising kids, which was previously passed over.
Let us know your thoughts in the poll below: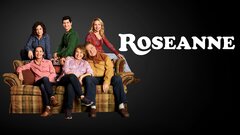 Powered by