How Similar Is 'Colony' to 'Lost' and 'The Walking Dead'? Josh Holloway and Sarah Wayne Callies Answer
Josh Holloway and Sarah Wayne Callies know a thing or two about kicking ass on television's biggest genre shows. Holloway spent six seasons on ABC's Lost as cocky con man Sawyer, while Callies went toe-to-toe with zombies as Lori Grimes on the AMC juggernaut The Walking Dead. Now the actors have teamed with former Lost executive producer Carlton Cuse for USA's futuristic thriller Colony. They play Will and Katie Bowman, a married couple living under a totalitarian regime in an occupied Los Angeles. After being separated from their young son during the occupation, the Bowmans vow to do whatever it takes to bring their family back together. But when the government offers Will a job to spy against the growing resistance in exchange for information about his son's whereabouts, dangerous secrets are exposed that could threaten the core of their marriage.
REVIEW: Critic Matt Roush on Whether You Should Watch Colony
What was it about Colony that appealed to you both and made you want to tackle yet another mystery-laden sci-fi series at this stage in your careers?
Callies: The story of the occupation is a great place to start. There's this cool theory—and I'm going to sound smart, so wait for it—from Jean-Paul Sartre. He theorized, after the occupation of Paris, that occupation is often more terrible than war. I was also really interested in exploring a woman who has been pushed so far that she looks around and goes, "I don't think I can live this way anymore." I just thought she was written with a balance of femininity and courage that I hadn't seen before.
Holloway: Ummm, what she said. That French guy, yeah! [Laughs] No, I was attracted right away because of the point I'm at in my own life. I have a family and two children. And Sarah's in a long-term relationship with two children. We met when we didn't have children. When we did a movie together [2007's Whisper], we were footloose and fancy-free. We'd go out drinking and s–t!
Callies: Do you remember what that was like?
Holloway: Uh, no.
Callies: I don't either.
Holloway: Now we understand the stakes involved when you bring kids into the world. This story centers around a family and their struggles to survive and stay together. The intricacies of marriage and parenting with this added pressure of the occupation brings everything to a head in your day-to-day decision making. This couple has true love, but they are also so damaged and they are forced to choose paths to resolve losing a son. Two people going toward the same goal in a completely different way. Marriage! [Laughs]
Callies: Did we mention it's a comedy? Ponies and rainbows with a live audience!
Holloway: Superlight stuff.
RELATED: 9 Sci-Fi and Supernatural Shows to Watch
How would you describe the journey Will and Katie take to find their son and how that search affects their marriage?
Holloway: The first season represents infidelity without there being an affair. The wedges between them are from their own festering secrets from each other.
Callies: If you think about infidelity, it's not the sex that ends the marriage; it's the lies. These are two people who are trying to protect one another from what they're involved in not only because of the personal costs, but also because of the political and physical costs.
Josh, what is it like to work with Carlton Cuse again?
Holloway: It's like putting on your favorite old pair of blue jeans. They fit just right and you don't know where you're gonna go, but it's gonna be fun! We have a shorthand. We're friends. We share a lot of similar characteristics as men and what we believe [about] family, so it's very collaborative.
Can either of you compare aspects of this show to Lost or The Walking Dead?
Holloway: I see the similarities in the mystery and big storytelling. I'm confused, and that's exactly where I should be, because that means I'm with Carlton! [Laughs]
Callies: The Walking Dead is a story about anarchy and the complete breakdown of everything into its own little world of chaos. This is the opposite side of the coin. It's a hyper-organized, hyper-controlled state. Zombies are a lot of things, but they're not organized. They're not posting rules and setting curfews.
What sticks out to you about the aesthetic of Colony's futuristic Los Angeles with its surveillance drones and giant walls?
Holloway: That it's similar to the way it is now! We're shooting in all these pockets of culture where there is barbed wire around and people are on rations. And now we've got a possible dictator that people are interested in f—ing voting for! [Laughs]
Callies: God help me come November. But it's true, this world is so much closer to the one that we live in. Science fiction, when it's done well, can make this totally separate reality and link it back to the marrow of the bones of right now. Nestled inside the awesome special effects is a conversation about oppression and revolution. There is a layered conversation now in the global discourse about the difference between revolution and terrorism. Will and Katie are neck-deep in that philosophy.
Holloway: The story is just blowing up everywhere, so hold on to your bootstraps. There are all of these Easter eggs ready to be opened wide.
Callies: Stepped on and smushed. I just hope one of them is chocolate! [Laughs]
Colony, Thursdays, 10/9c, USA
[jwplatform Kr88J03m]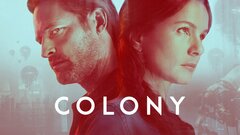 Colony
where to stream
Powered by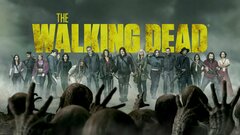 Powered by