HBO's 'Succession' Is a Satirical Look at Billionaire Families Behaving Badly
Think your family is dysfunctional? You should meet the Roys, the ultra-rich, ultra-troubled clan at the center of HBO's new satire Succession.
The series centers on patriarch Logan Roy (Brian Cox), an aging mogul who suffers a medical emergency that forces him to step back from his media and entertainment conglomerate. As three of his ruthless, bumbling kids — heir apparent Kendall (Jeremy Strong), unpredictable Roman (Kieran Culkin), and driven Siobhan (Sarah Snook) — aim to claim his throne, they butt heads along the way.
See Also
The limited series is based on a book by 'Gone Girl' author Gillian Flynn.
The stakes are high, and not just because they crave power. "They've all been brought up to think that love and appreciation from their father, who looms largest in their lives, is tied to success in the business," creator Jesse Armstrong says. Complicating matters: Cranky Logan isn't ready to cede power, despite his ailment. "He thinks he's invulnerable and wants to carry on forever," Armstrong continues.
Like HBO's critical sensation Veep, the biting humor on Succession — loosely inspired by billionaires such as Rupert Murdoch — comes from watching powerful people behave incompetently. "The Roys' screwups and rivalries get played out on a national scale," Armstrong says. "This isn't a family who just owns a burger joint."
Succession, Series Premiere, Sunday, June 3, 10/9c, HBO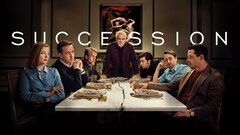 Powered by