James Cameron Explores Space, Eve Myles in 'Keeping Faith,' Round 2 of 'DWTS,' Remembering 1968
A selective critical checklist of notable Monday TV:
AMC Visionaries: James Cameron's Story of Science Fiction (10/9c, AMC): "This has been an amazing brain jam," James Cameron gushes to Star Wars guru George Lucas at the end of the second hour of Cameron's sweeping survey of sci-fi. And so it is as fellow filmmakers including Ridley Scott, Steven Spielberg and Paul Verhoeven celebrate cinematic treatments of space explorations, discussing influences from such iconic landmarks as 2001: A Space Odyssey, Forbidden Planet and Star Trek through more modern hits: The Martian, Gravity and Guardians of the Galaxy.
Keeping Faith (streaming on Acorn TV): Another winner from the streaming service, which with BBC Wales co-produced this eight-part mystery, already renewed for a second season. Torchwood's Eve Myles is marvelous as Faith Howell, jolted from a happy maternity leave when her lawyer/partner husband suddenly vanishes one morning en route to work. Called back to the firm, which Faith soon learns is struggling (among many other secrets to unearth), she frantically tries to hold her family together while juggling cases and dodging suspicion from the gossipy Welsh community. Even at its darkest, Myles manages to inject a wry humor into this tremendously overburdened character.
Dancing With the Stars (8/7c, ABC): The ballroom competition certainly isn't dragging its heels in this shortened all-athletes season. In just the second episode, the remaining couples will perform a team dance—themed to either 1950s tennis or 1970s football—in addition to their solos. Once again, a double elimination will thin the field to only six. Early standouts: figure skaters Adam Rippon and Mirai Nagasu, and the NFL's Josh Norman. If Kareem Abdul-Jabbar makes it to the next round, it will be a testament to his celebrity, not his movement.
The Year That Changed Everything: So much happened in 1968 that TV can't stop remembering it 50 years later. The nostalgia-driven Decades network presents 1968: The Game Changer (9/8c), which focuses on athletic achievement in an Olympics year that included Peggy Fleming's success on ice in Grenoble and the silent protest of sprinters John Carlos and Tommie Smith on the medal podium in Mexico City. Also featured: Arthur Ashe, who won the first U.S. Open championship that year, and Muhammed Ali, whose anti-war fight against the Vietnam War went all the way to the Supreme Court.
Smithsonian Channel takes a broader view in Smithsonian Time Capsule: 1968 (8/7c), raiding the Smithsonian Institution's vaults to find artifacts symbolizing key events including the Tet Offensive, Apollo 8, the assassinations of Martin Luther King Jr. and Robert F. Kennedy, and quirkier milestones like the introduction of Pringles potato chips and the emergence of the Peace Sign.
Inside Monday TV: Kelly Clarkson performs her new single "I Don't Think About You" during the live "Challenge Week" show of NBC's The Voice (8/7c). Maybe if the coaches could be challenged to stay in their chairs, these fledgling singers would get more attention. … VH1's annual Mother's Day tribute, Dear Mama: A Love Letter to Moms (9/8c) brings together Sean "Diddy" Combs, Gabrielle Union and Colin Kaepernick to honor their mothers. … You had to figure E! would go nuts anticipating this month's royal wedding. Which is why the channel is kicking off its coverage with the special The Real Princess Diaries: From Diana to Meghan (9/8c), with fashion editors and other experts analyzing the impact of modern royals Princess Diana, Kate Middleton, Duchess of Cambridge, and of course Meghan Markle. … A new season of NBC's Running Wild With Bear Grylls (10/9c) teams Joseph Gordon-Levitt with the adventurer as they drop into Kenya from a helicopter, climb a massive rock dome and battle a crocodile for the remains of a water buffalo. Because why not?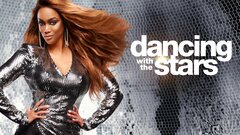 Powered by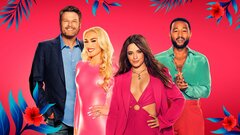 Powered by