Meghan Markle's 'Suits' Wedding, Return of 'Handmaid's Tale,' 'Brockmire,' 'Archer,' 'Code Black'
A selective critical checklist of notable Wednesday TV:
Suits (9/8c, USA): She's not a princess bride—yet—but Meghan Markle walks down a fictional aisle, and off the long-running legal drama, as the seventh season closes with a two-hour finale. She's joined by Patrick J. Adams, also departing Suits as Rachel and Mike tie the knot and leave the firm. (Considering that Suits was originally constructed around Mike's life as a faux lawyer, this qualifies as a major turning point for the series, perhaps begging the question of why even go on.) The ceremony and its aftermath will also no doubt stimulate interest in the romantic sparks between best man Harvey (Gabriel Macht) and maid of honor Donna (Sarah Rafferty).
The Handmaid's Tale (streaming on Hulu): The Emmy-winning drama returns for a relentlessly grim second season that makes last year's travails seem almost like a picnic. If you thought the oppressive regime of Gilead was a horror show, wait till Tale takes you to the dreaded Colonies, a toxic wasteland where disobedient Handmaids and other undesirables toil as slaves in labor death camps. That's where Emily (Emmy winner Alexis Bledel) has been sent, and this season brings us more of her backstory as a married-with-child lesbian academic whose civil liberties are stripped away as society breaks down. Emmy winner Elisabeth Moss is still the primary focus as the now-pregnant June aka Offred, who careens between periods of hopelessness and defiance as she seeks to protect her unborn child from the bleak circumstances of her current existence. Let's pray resistance isn't futile.
Brockmire (10/9c, IFC): Hank Azaria is back in IFC's breakthrough dark comedy as washed-up baseball sportscaster Jim Brockmire, playing this outrageous role to the boozy, self-loathing hilt. In the second season—IFC has already renewed the show for two more—he relocates to New Orleans, a city not known for moderation, thus a perfect locale for his sordid slide to rock bottom. Or "Brock Bottom," as his hit alcohol-fueled podcast is known. "I may not be in the major leagues, but I've really upped my game when it comes to my alcoholism," he brags later in the season to his ex, Jules (Amanda Peet). And he's not kidding.
On a ridiculously overstuffed Wednesday, yet more season premieres: The CBS medical drama Code Black (10/9c) opens a third season with Rob Lowe as Dr. Ethan Willis leaving the ER to work in the field, sharing an ambulance with paramedic Rox (new regular Moon Bloodgood of Falling Skies). And FXX's animated Archer reinvents itself yet again for its ninth season, spoofing South Pacific WWII intrigue in a season subtitled "Danger Island" (10/9c). Sterling Archer (voiced by H. Jon Benjamin) is now a booze-swilling seaplane pilot operating from the island of Mitimotu in 1939, with trusty Pam as his co-pilot and the rest of the gang in new but somehow familiar roles.
The Americans (10/9c, FX): The incredibly intense final season of this great spy thriller ups the stakes yet again, as Paige (Holly Taylor) acts out in her dangerous liaison with a congressional intern, and an increasingly desperate Elizabeth (Keri Russell) tries to lure husband Philip (Matthew Rhys) back into the espionage game with a risky and exceedingly unpleasant mission. The summit deadline is looming, and this most lethal of Soviet agents will stop at nothing to thwart her enemies.
Inside Wednesday TV: Where did Cookie (Taraji P. Henson) of Fox's Empire (8/7c) get her fierceness? There may be clues in her flashbacks to her complicated relationship with her mother, Renee (Alfre Woodard, beginning a recurring role). … PBS's Nature begins a three-part miniseries, Natural Born Rebels (8/7c, check local listings at pbs.org), revealing the sneaky antics some animals use to survive. First up, an episode titled "Hunger Wars," viewers are introduced to thieving crabs, macaques, spiders, tigers and cannabalistic lizards. … Another signature PBS series, NOVA, begins a series of its own: the six-part NOVA Wonders (9/8c, check local listings at pbs.org), posing provocative questions starting with "What Are Animals Saying?"—which launches a study of the codes of animal communication. … Clint Robertson and Luke Caldwell are HGTV's Boise Boys (11/10c), a contractor and designer who collaborate to restore dilapidated homes in Idaho's capital city.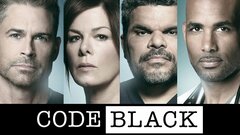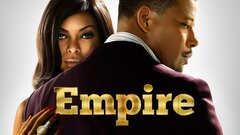 Empire
where to stream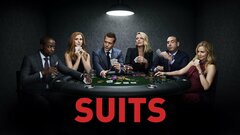 Suits
where to stream