Roush Review: 'Handmaid's Tale' Is Beyond Grim in Season 2
If you thought the oppressive regime of Gilead was a futuristic nightmare last year, wait until the relentlessly grim second season of Hulu's shattering Emmy champ The Handmaid's Tale introduces you to the Colonies, a toxic wasteland where disobedient Handmaids (including Emmy winner Alexis Bledel as the nurturing Emily) and other undesirables toil as slaves in labor camps. How much more grueling can this series get? Just keep watching.
"We come here. We work. We die," Emily explains after the barracks awakens to a chorus of "Morning Is Broken." In Handmaid's Tale, it's the human spirit that's always in danger of being crushed.
With the narrative extending beyond the bounds of Margaret Atwood's revered and still chillingly timely dystopian novel, things are hardly any cheerier back home for the pregnant June/Offred, played by Elisabeth Moss in a deservedly Emmy-winning portrait of quietly contemptuous defiance. As the imprisoned surrogate veers between hope and despair, June teeters on the edge of emotional collapse, but somehow always finds a source of renewed resolve and determination to spare her unborn child the horrors of her current existence.
Silence speaks volumes within June's fearsome glares, as she withstands the psychological abuse of the bullying Aunt Lydia (Emmy winner Ann Dowd) and endures domestic tension, including the saddest baby shower ever, in the home of the Commander (Joseph Fiennes) and Serena Joy (Yvonne Strahovski), the elite couple who plan to take her baby. It's all very compelling, but feels more repetitive and heavy-handed this season, suggesting that maybe this material would have been better suited to a limited-series adaptation than an open-ended odyssey of bottomless misery.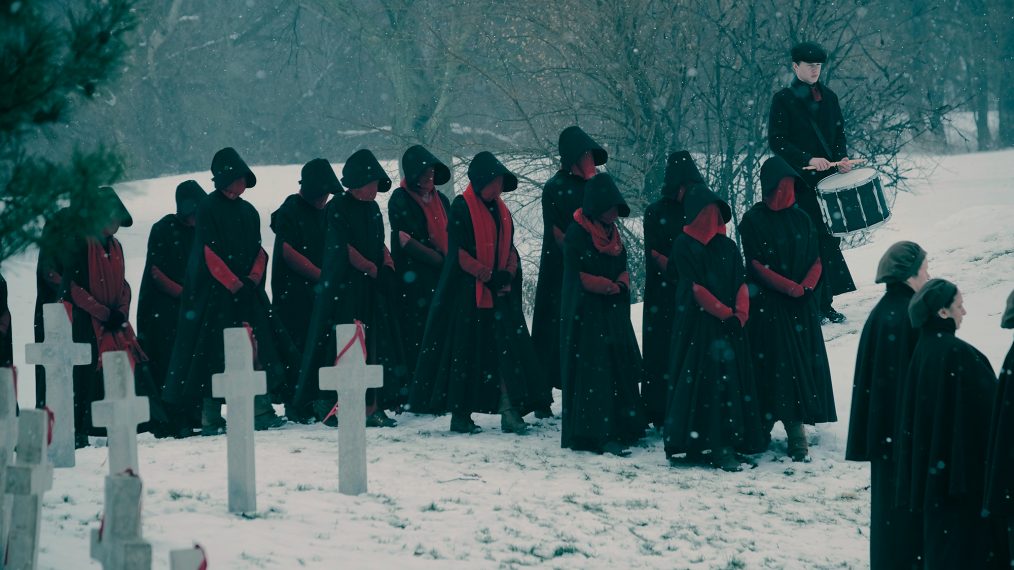 Even so, the scariest and most devastating moments of Handmaid occur in the foreshadowing (and eerily timely) flashbacks to the breakdown of civil society, when individual liberties began to shred in subtle, then terrifying, ways. We get our first look at Emily as a happily married-with-child lesbian academic, cocooned in an ivory tower of tolerance until she isn't, prompting an attempt to escape with wife (Clea DuVall) and child to Canada. June's downfall is possibly even more insidious, as she dismisses the activism of her firebrand mother (a well-cast Cherry Jones) and ignores the warning signs of disapproval over being just an ordinary working mom.
Let's hope their resistance isn't futile.
The Handmaid's Tale, Season Premiere, Wednesday, April 25, Hulu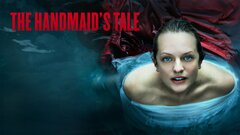 Powered by