NBC Teases 'The Office' & 'West Wing' Revivals But Dashes Hopes for Others
There's definitely no shortage of reboot and revival announcements, but there are few that garner enthusiastic excitement—The Office and The West Wing would be among those few.
At a recent event for The Hollywood Reporter, NBC Entertainment Chairman Robert Greenblatt spoke about some of the network's most popular past shows, and which of them may get the revival treatment.
According to Greenblatt, chances of Friends and Seinfeld reboots are fairly nonexistent, and the time for a Cheers reboot has come and gone. "I'd love to have the Cheers reboot if it were 20 years ago," Greenblatt told THR.
Meanwhile, The Office and The West Wing are prime candidates for what Greenblatt calls the "'reboot genre.'" Both have been buzzed about for a while and teased in the past. Greenblatt alluded to the fact that if The Office reboot were to happen, the entire original cast would be unlikely to return, which serves as no surprise, since the series' star Steve Carell exited in Season 7 out of its nine-season run.
As for The West Wing, the NBC chairman noted that series creator Aaron Sorkin would support the revival, but only "if he weren't busy doing 10 other extraordinary things."
Of course, NBC has found success with its current Will & Grace reboot, but the issue regarding pay for more reboots is obvious, as Greenblatt continued. "The actors want a lot more money than we're willing to pay them."
With high demand comes and equal demand for high pay—an undeniable truth and unfortunate circumstance for fans who want these beloved shows to return.
In the case of The Office, some actors have expressed interest, such as John Krasinski when he appeared on Ellen earlier this year. But with his burgeoning film career and upcoming Jack Ryan Amazon series, schedule and budget are ruling factors.
Yet with ABC's Roseanne success, we're willing to bet that more reboots could be on NBC's horizon. We'll just be waiting for the official announcements and until then will be binging the reruns on Netflix and Hulu.
The West Wing, Streaming now, Netflix
The Office, Streaming now, Netflix
Friends, Streaming now, Netflix
Seinfeld, Streaming now, Hulu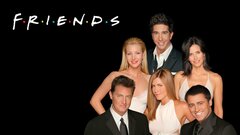 Friends
where to stream