7 Ways 'The Office' Would Be Different Today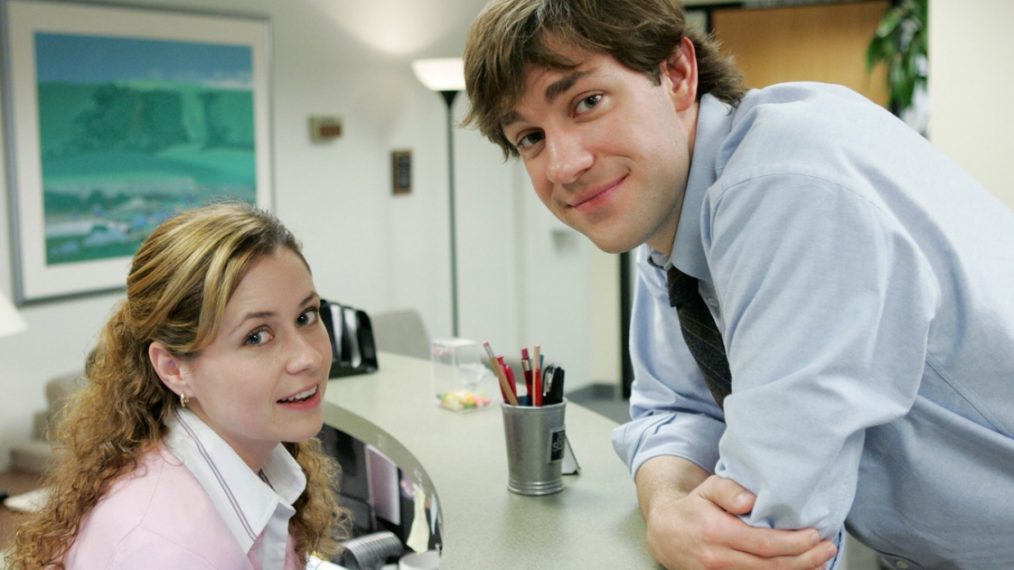 Every now and then, a cast of characters comes along and captivates a TV audience. One such memorable group of characters were the mediocre individuals working for Dunder Mifflin in the NBC comedy The Office. After ending in 2013 following nine seasons and nearly 200 episodes, the show has solidified its spot among our pop culture stratosphere.
Life was different in 2005 though. When the show began, smartphones and apps didn't exist, and political correctness was nowhere near as prominent as it is today. Below, we've reevaluated some of the The Office's most memorable moments and characters to see how they would be different in 2018.
1. Andy Bernard, the a capella star?
It is no secret that the Cornell alum played by Ed Helms had a knack for singing. He often did so at the most inopportune and awkward times, and that's one of the reasons why we love him so much. After the sudden surge of a capella popularity with the film franchise Pitch Perfect and musical groups like Pentatonix, Andy might actually have a fighting chance in the industry today. We could easily see Andy touring the country with his college group, Here Comes Treble, wowing audiences with his unique renditions of popular music.
2. It's all about the "gram" when it comes to the Party Planning Committee.
The Party Planning Committee is without a doubt the most drama-laden group in the office, with a constant battle among its members for dominance. Whether it was Angela (Angela Kinsey) creating a strict event or Phyllis (Phyllis Smith) wielding unfettered power, these ladies definitely knew how to throw a memorable party. Yet a minimal budget really left the decorations lacking, but in 2018, that's what the parties would be about. Instead of looking like an average work party, each event would be akin to Michael Scott's (Steve Carell) "sexy Christmas," because getting the perfect photo for Instagram doesn't include brown, grey, and black half-inflated balloons taped to the wall.
3. Dwight's Beet Farm—the hottest food commodity in town?
"Bears. Beats. Battlestar Galactica." One of those three things would be making everyone's favorite office suck-up, Dwight Schrute (Rainn Wilson), very rich in 2018—and it isn't bears or Battlestar Galactica. Sure, Dwight's love of Dunder Mifflin might still remain, but if there's one thing we know about him it's that he knows how to make a dollar. Whether it's buying up the hottest toy for Christmas and reselling it at a higher price or buying the office building and setting up a coffee shop in the lobby, Dwight has his finger on the fiscal pulse. So it would be no surprise that he'd be Scranton's top farm-to-table vendor, providing a slew of popular restaurants with his famous beets.
4. Michael Scott Discovers Waze.
It is hard to single out funny moments from The Office, but one of the best Michael Scott bits is when he drove into a pond after following the GPS in his car. In his frustration over potentially losing clients, Michael, while bringing gift baskets to said customers, follows his new GPS a little too carefully and drives Dwight and himself into the water. In 2018, this is no longer a problem for him, as Michael has discovered the miracle app known as Waze, allowing him to drive with ease knowing such occurrences will not be an issue in the future.
5. Jim and Pam would be Tinder's cutest couple.
One of the highlights from The Office was the epic love story of Jim (John Krasinski) and Pam (Jenna Fischer). Their romance started long before the creation of dating apps like Tinder and Bumble, but if their romance began today, that is almost surely where they'd meet. Now, before you let your mind run away with judgmental thoughts, just know that Jim and Pam are still the nice and considerate people they were in 2005; they just happened to come across each other's profiles and decided to see if it was a match. They would definitely be a success story, just with an unconventional beginning.
6. Angela's cats would be social media stars.
The self-proclaimed cat lady, Angela, would be managing the high-volume accounts featuring her favorite bunch of felines. Move over Grumpy Cat, because Sprinkles, Princess Lady, Mr. Ash and more are about to take the spotlight. Angela's new 2018 pastime would make her a much more pleasant co-worker also, because nothing makes her happier than cats. She'll just have to make sure that she doesn't implement her grooming technique (licking her cats), when being streamed through Facebook Live.
7. Make way for Kevin's new culinary creation.
In 2018, Kevin (Brian Baumgartner) will have traded in his chili recipe for something a little more popular, like avocado toast. To this day, Kevin's chili spill is one of the show's most hilarious moments, but in today's culinary world, the heavy dish is less popular. So Kevin, as a treat to his officemates, would bring in the hipster-inspired avocado dish that is both healthier and easier to carry without spilling. And while Kevin may still be averse to vegetables and fruit, avocado is one thing that he'll make an exception for.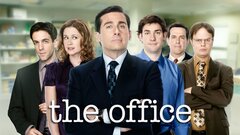 Powered by