Samantha Bee Takes 'Full Frontal' to Puerto Rico, 'The Americans' and 'Suits' Return, ABC's 'Alex, Inc.'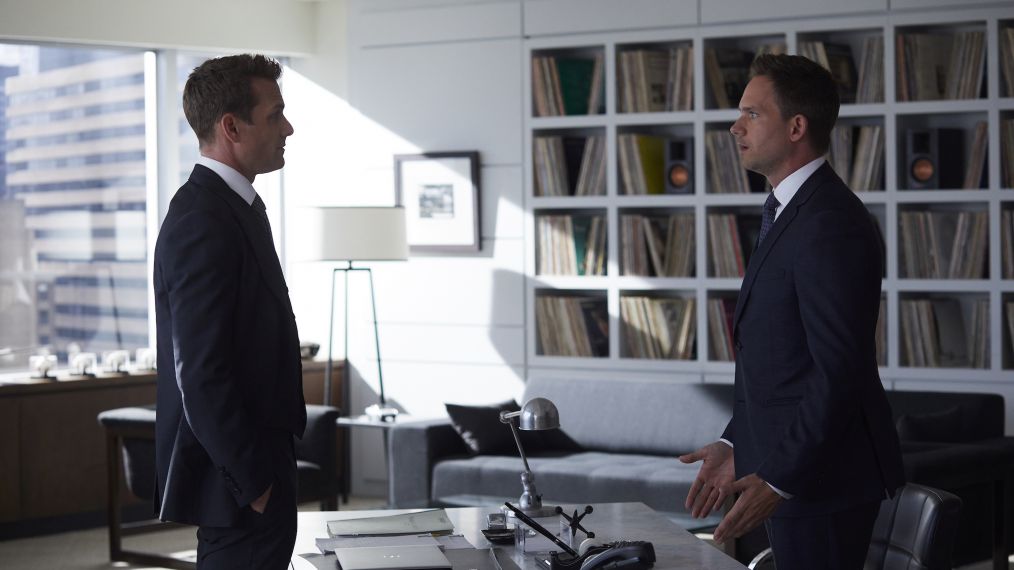 A selective critical checklist of notable Wednesday TV:
Full Frontal with Samantha Bee: The Great American Puerto Rico (10/9c, TBS): There are times when TV's satirical news spoofs present actual quality journalism, and that appears to be the case with Full Frontal's latest passion project, an hourlong special that embeds Samantha Bee in hurricane-ravaged Puerto Rico with guests including The X-Files' David Duchovny and Hamilton's Javier Munoz. Segments will address the U.S. commonwealth's struggle to restore power after Hurricane Maria and how mainland American millionaires use the island as a tax haven. Full Frontal is raising funds for Puerto Rico's recovery through the sale of T-shirts at the TBS Store, and has committed to print all charity T-shirts through 2018 in Puerto Rico.
The Americans (10/9c, FX): The acclaimed spy drama jumps forward three years for its riveting sixth and final season, taking our favorite married spies into the age of Gorbachev and glasnost. Philip (Matthew Rhys) has happily checked out, spending more time with the expanded travel agency and line dancing with employees, while hard-liner Elizabeth (Keri Russell) remains suspicious of the enemy all around her. She collaborates with those trying to derail a crucial arms summit and devotes the rest of her energies to coaching daughter Paige (Holly Taylor) in the fine arts of Soviet culture and surveillance. Hard to imagine a happy ending for this family constructed on lies. (Read the full review.)
Suits (9/8c, USA): The seventh season of the slick legal drama returns with increased scrutiny, as fans prepare for the exit (in a two-hour season finale April 25) of core characters Mike Ross (Patrick J. Adams) and Rachel (Meghan Markle, future princess). For now, though, it's turbulent business as usual, as Harvey (Gabriel Macht) and Louis (Rick Hoffman) continue to fight for the firm's future, while Harvey is still trying to process that kiss from Donna (Sarah Rafferty).
Alex, Inc. (8:30/7:30c, ABC): Zach Braff (Scrubs) is one of TV's more likable personalities, but even his considerable charm can't keep this unfocused and pitifully bland sitcom from evaporating before one's eyes. Or ears. Based on NPR reporter Alex Blumberg's biographical podcast "StartUp," Inc. stars Braff as the self-absorbed Alex Schuman, who quits his radio day job to launch a podcast start-up, causing some tension at home. His kids feel neglected, and wife Rooni (an appealing Tiya Sircar) is peeved she wasn't consulted before he took this risky financial leap. Shifting focus between workplace shenanigans and domestic comedy, Alex, Inc. isn't fully invested enough in either venue to compel attention.
Inside Wednesday TV: Yet another sudden tribe swap on CBS's Survivor (8/7c) feels like a desperation tactic to get this season back on track. … Freeform's successful black-ish spinoff, grown-ish (8/7c), signs off from freshman year with Zoey (Yara Shahidi) making a tough decision about her love life: choosing activist Aaron (Trevor Jackson) or fashion student Luca (Luka Sabbat). … It's a big night for Andrew Lloyd Webber fans. First, ABC's The Goldbergs (8/7c) presents its latest salute to the Broadway composer, when Adam's drama teacher (Ana Gasteyer) goes all out to produce Joseph and the Amazing Technicolor Dreamcoat, capped by her performance of "Any Dream Will Do." … Later, to celebrate Lloyd Webber's 70th birthday, and in advance of Sunday's Jesus Christ Superstar Live in Concert, NBC airs Andrew Lloyd Webber Tribute to a Superstar (10/9c), with Sunset Boulevard Tony winner Glenn Close, Superstar's title star John Legend and Hamilton's Lin-Manuel Miranda joining to sing his praises. … A different sort of musical mash-up is on display in the latest edition of CMT Crossroads (10/9c, CMT), when Motown legend Smokey Robinson and country star Cam team up to sing each other's hits.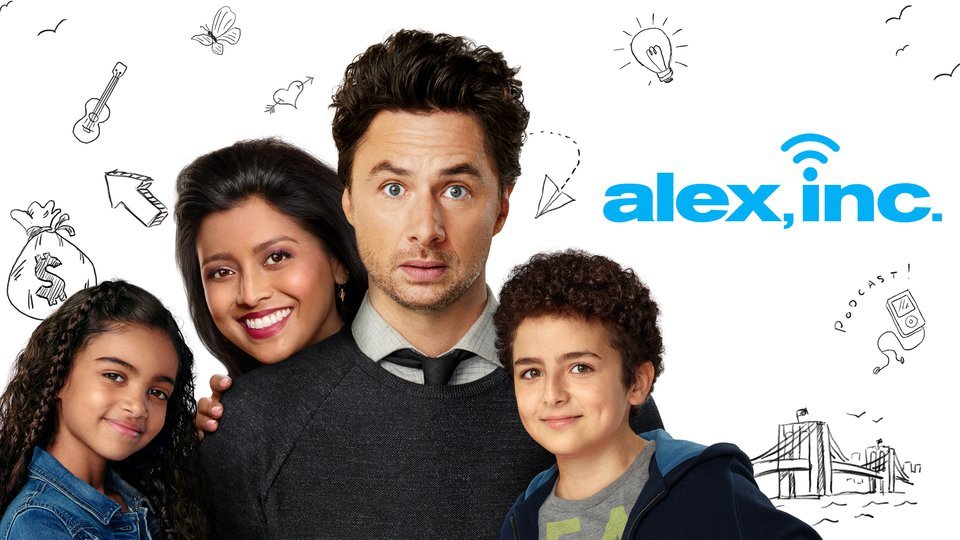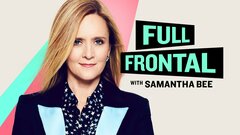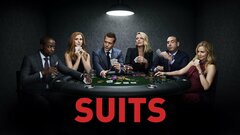 Suits
where to stream