'Alex Inc.': How Zach Braff's New Sitcom Compares to 'Scrubs' (VIDEO)
It's tough launching a new comedy in these days of peak TV, but try doing it when you've had one long-running, fan favorite show, as Zach Braff did with Scrubs.
Of course, there will be the usual questions about the new character, supporting characters, and situations but what we really want to know is how the series compare. Ahead of the premiere of Braff's new ABC series Alex Inc., we asked the actor that inevitable question—and yes, he answered.
See Also
From 'Grey's Anatomy' to 'ER,' we're breaking down their accuracy.
In this new role, the 42-year-old plays Alex Schuman, a husband and father who takes a big leap and starts his own business of monetizing podcasts. The idea was inspired by Alex Blumberg's podcast, Startup, which documented his efforts in launching a podcast company.
While we'll spend some time in the workplace, the show is also a family sitcom. We'll see Tiya Sircar playing Alex's public defender wife, Rooni, who supports her husband in his new endeavor. However, the pressures they feel with this new endeavor—and with raising their two kids—bring the comedy and maybe a few hints of drama.
But back to how Alex Inc. resembles Scrubs. (The sitcom was also developed by Matt Tarses, who wrote on Scrubs, so the comparisons are inevitable, right?) Braff and Sircar stopped by our video suite at the recent Television Critics Association winter press tour to talk about the show. See what they had to say below:
Alex Inc., Series Premiere, March 28, 8:30/7:30c, ABC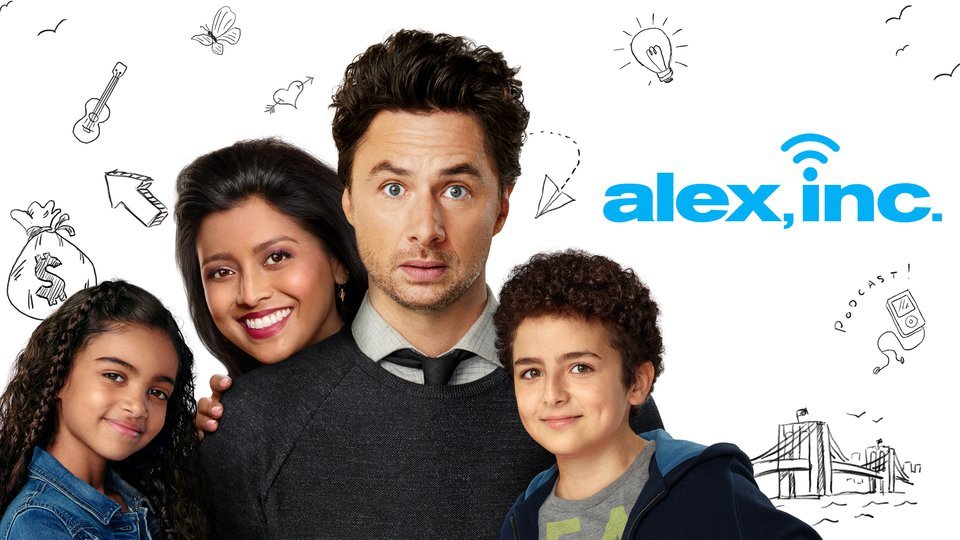 Powered by