'Silicon Valley,' Money Matters on 'Trust' and 'Billions,' Stormy Daniels on '60 Minutes,' CBS News Marches for Our Lives
A selective critical checklist of notable weekend TV:
Silicon Valley (Sunday, 10/9c, HBO): If we've learned anything over the years about Mike Judge's brilliant tech-boom satire, it's that success is not a good fit with twitchy visionary Richard Hendricks (the Newhart-ian Thomas Middleditch). The more he tries to assert himself, the more hilariously awkward and inept he becomes. Hardball is not in his skill set. And yet as a fifth season merrily gets underway, Richard's latest venture of a decentralized Internet finds him staffing up, seeking new digs and nervously attempting to play CEO. But as Gilfoyle (Martin Starr) deliciously puts it after one setback, "Your inability to stop us from sucking is a failure of leadership." Paired with the terrifically original new Barry (10:30/9:30c, see full review), this is one of strongest hours of comedy anywhere.
Trust (Sunday, 10/9c, FX): Do we really need two entertainment extravaganzas reliving the kidnapping 45 years ago of Getty heir John Paul Getty III? We'll find out when FX launches Trust, a 10-part series (intended as a three-season anthology) deconstructing the Getty dynasty, with the first three episodes stylishly directed with startling variety by Danny Boyle. In the role that earned Christopher Plummer an Oscar nomination in the feature film All the Money in the World (after replacing the disgraced Kevin Spacey), Donald Sutherland is ghoulish decadence personified as aging oil tycoon J. Paul Getty Sr. Contemptuous of his offspring and obsessed with his fading virility, the world's richest man lives like a pasha, surrounded by a fawning harem and masterworks of art. When his carefree but cash-strapped grandson (Harris Dickinson) is taken by Roman mobsters, the dysfunction of this famous family comes into sharp focus.
Amusingly, the TV gods have decreed that Trust will air on Sundays opposite the third season of Showtime's Billions (10/9c), which may have even fewer characters to root for. Once again, hedge-fund mogul Bobby "Axe" Axelrod (Damian Lewis) and U.S. Attorney Chuck Rhoades (Paul Giamatti) are hell-bent on mutual destruction, and as Axe rebounds from his arrest for insider trading, Chuck deals with a new boss (Clancy Brown) whose agenda is friendlier to big business.
CBS Headline News: Another coup for TV's most revered newsmagazine, CBS's 60 Minutes (Sunday, 7/6c), as Anderson Cooper interviews adult-film star Stormy Daniels (aka Stephanie Clifford) about her alleged affair with the president, and the legal fallout involving her confidentiality agreement. (DVR alert: Be prepared for a late start, if NCAA "Elite Eight" coverage goes long.)
This interview is bound to reap historic ratings, but a potentially more profound moment in current history is chronicled in the CBS News special 39 Days (Saturday, 8/7c), capping the day's coverage of the "March for Our Lives" rally in Washington, D.C. and other cities. For this documentary special, CBS News journalists were embedded for weeks with survivors of the Parkland, FL school shooting, chronicling a student-led grass-roots movement for gun reform that culminates in Saturday's marches.
The Good Fight (Sunday, CBS All Access): Another Good Wife alum returns to this crackling legal drama: Emmy winner Carrie Preston as the deceptively daffy savant Elsbeth Tascioni, brought in to help Lucca (Cush Jumbo) on a lawsuit that brings up personal family baggage. In a parallel storyline, Liz (Audra McDonald) tries to salvage the career of her son's favorite public-school teacher, which puts possibly rigged standardized testing on trial. Her opponent: another cagey Good Wife veteran: Mamie Gummer as Nancy Crozier.
Inside Weekend TV: John Cena hosts Nickelodeon's 2018 Kids' Choice Awards (Saturday, 8/7c), where celebrities can expect to be doused in buckets of signature green slime, a gooey badge of honor. … PBS's Call the Midwife (Sunday, 8/7c, check local listings at pbs.org) launches its seventh heartwarming season with back-to-back episodes set amid the "Big Freeze" of 1963. A new West Indian midwife (Leonie Elliott as Lucille Anderson) joins the Nonnatus House team, encountering prejudice as she selflessly helps East London residents welcome new life. … A delightfully surreal Bill Plympton couch gag opens Fox's The Simpsons (Sunday, 8/7c), in which Homer and Marge look back to a time before their children arrived. Oscar winner JK Simmons is among the guest voices. … More West Wing rumblings on CBS's Madam Secretary (Sunday, 10/9c), when President Dalton (Keith Carradine) reconsiders returning to the Oval Office after his doctor clears him.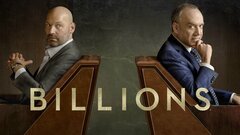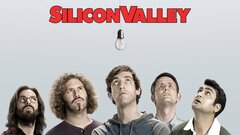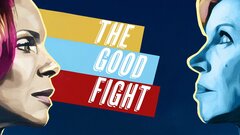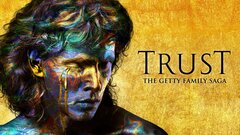 Trust
where to stream