For the 14th Year in a Row, Nickelodeon's 'Kids' Choice Awards' Host Is Male
On Saturday, March 24, kids and teens around country will tune in for Nickelodeon's Kids' Choice Awards 2018, a celebration of kid-culture in categories voted upon by kids.
The silly, slimy ceremony is something kids always a look forward to, featuring entertainment's biggest stars. But this year, like every year since 2004, the awards ceremony is hosted by a man.
See Also
In the fight against wage inequality, these women are standing up for themselves.
You'd have to travel in your way-back machine to 2004 when Cameron Diaz co-hosted the event with Mike Myers to find a female host of the KCA. In the era of Wonder Woman and #MeToo, this oversight sets off a number of alarms.
For reference, the KCA hosts since 2004:
2005: Ben Stiller
2006: Jack Black
2007: Justin Timberlake
2008: Jack Black
2009: Dwayne Johnson
2010:Kevin James
2011: Jack Black
2012: Will Smith
2013: Josh Duhamel
2014: Mark Wahlberg
2015: Nick Jonas
2016: Blake Shelton
2017: John Cena
2018: John Cena
So why are women ignored as hosts for the children's network's biggest event of the year? Is it accidental? Is there no one whose job it is to say, "Hey, I've noticed that you've ignored women in this area of casting for the last 14 years." Why ignore 50 percent of the population, and 50 percent of your viewers?
If you look at the history of the KCA, the early years had plenty of female hosts. Candace Cameron Bure, Mandy Moore, Whitney Houston, Debbie Gibson—all hosted or co-hosted. Rosie O'Donnell rocked the hosting gig eight times! So, what happened? Does Nickelodeon not know that women are some of the biggest names in TV, film, and music?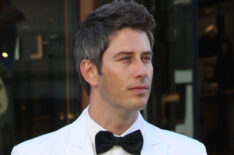 See Also
The show feels different in light of this watershed moment.
It's easy to come up with a list of female actors, musicians and performers who could be great KCA hosts. Some ideas: Gal Gadot, Tiffany Haddish, Leslie Jones, Emma Stone, Kristen Bell, Tina Fey, Amy Poehler, Kate McKinnon, Nasim Pedrad, Chrissy Teigen, Taraji P. Henson, Melissa McCarthy, Issa Rae, Mandy Moore, Ellie Kemper, Emily Blunt, Scarlett Johansson, Mila Kunis, Rebel Wilson, Jenny Slate, Blake Lively, Olivia Wilde, Kristen Schaal, Amy Schumer, Anna Kendrick, Jennifer Lawrence, Katy Perry, Taylor Swift, Rihanna…
This list took five minutes. And I'm sure I've let out as many worthy women as I've included.
Nickelodeon also presents an athletic version of the KCA, called Kids' Choice Sports. The annual summertime ceremony has taken place since 2014 and has never had a female host. Michael Strahan served as host for the inaugural event and Russell Wilson has hosted for the last three years and is rumored to return in 2018.
Next year will be the 30th Anniversary of the Kids' Choice Awards and I hope that the kid-centric network will get with the gender-inclusion program and choose a female host. Or several women. Or a group of women and men. Something that is more gender inclusive, because anything is better than what has been done for the last 14 years.