'Blindspot' Sneak Peek: Could Rich's Role at the FBI Be in Jeopardy? (VIDEO)
Blindspot's resident hacker Rich (Ennis Esmer) will land in some hot water over his relationship with former FBI director Eleanor Hirst (Mary Stuart Masterson) in this week's episode, "Artful Dodge."
See Also
Panjabi's Nas needs Jamie and Weller's help to investigate NSA tech.
In an exclusive clip from the new episode, Edgar Reade (Rob Brown) has to inform the lovable reformed criminal that his position is in jeopardy. "Did they finally approve my request for a therapy llama?" Rich asks as he passes Reade. He quickly learns that Reade's purpose for seeking him out isn't good.
Reade reveals that the bureau is rethinking Rich's place on the team. "That's not good," responds the hacker. Clearly these things are rather last minute, as Reade makes Rich aware that he'll have to attend his meeting with an agent from the "Office of Professional Responsibility" right there and then. "Right now?! I'm in pajamas," Rich exclaims.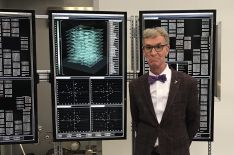 See Also
The real-life scientist will play himself—but there's more to it than that.
Despite the sudden news, Reade assures Rich that this is the way things work. "They spring it on you like a drug test," he explains. Just because this is part of the FBI's policy, doesn't meant things aren't serious for Rich, as Reade tells him this is a big deal.
We wonder how things will pan out for the hacker—fingers crossed he passes review! You'll have to watch to find out, when "Artful Dodge" airs tonight on NBC.
Blindspot, Fridays, 8/7c, NBC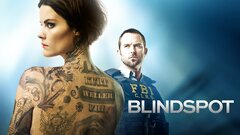 Powered by