Bill Nye Teases His Top-Secret Role on 'Blindspot' Season 3
Get ready because Bill Nye—you know, "the Science Guy"—is headed to NBC's action crime drama Blindspot.
Fans of Nye know this isn't his first network TV guest-starring role, but they'll be glad to know that the former PBS children's show host will be playing himself, in all of his bow-tie glory. (He'll also be wearing his iconic Planetary Society pin, he wants fans to know).
See Also
Panjabi will reprise her role as NSA agent, Nas Kamal.
The physics enthusiast will show up later this season, and he's remaining mum about how he factors into the episode's storyline. But one thing is for sure: Nye knows his science—and not just the kind he teaches on TV.
Greetings peoples — I'll be making an appearance on @NBCBlindspot. Don't miss it if you can. #Blindspot pic.twitter.com/jpHkryOQbv

— Bill Nye (@BillNye) February 28, 2018
Ahead of his appearance, TV Insider spoke with Nye on the Blindspot set about science, acting and more.
What can you tell us about the episode?
Bill Nye: It turns out, I have an important relationship with somebody that you see regularly–a very popular character.
Were you a fan of the show prior to your guest appearance?
[Creator of Blindspot] Martin Gero and I worked together a hundred years ago on Stargate: Atlantis, and we make each other laugh. He thinks I'm OK on camera, so he approached me about doing this. And I think they created this relationship just so I could be on the show. It's cool, it was really fun.
You're playing yourself, does that make the role a little bit easier?
Yes, but the whole thing is, you are pretending—it's acting. There are certain relationships that I don't really have with these actual people. Then you also have to buy the premise that every week, New York City is about to get destroyed. So you have to think, 'What does that mean to Bill Nye, New York being destroyed? Is my apartment going to be included? [Laughs] Or is it just going to be around the edge of the destruction?' You have to get into the science fiction aspect of it, which is, for me, really fun. That's another thing I think Martin Gero and I share.
Outside of your unscripted shows, Bill Nye the Science Guy and Bill Nye Saves the World, you've had guest appearances on a number of scripted primetime series. How do you approach these adult-skewing projects differently?
Yeah, it's a couple things. First of all, these are grown-up conversations about emotional things. This is not a kids show about fundamental principles in science. So there are moments of quiet on the grown-up show, whereas on the kids show, there's something going on all the time.
See Also
Scoop on the big (a time jump!) and the bad (is it Roman?) in a sizzling Season 3.
Has acting always been a love of yours?
I've always been a ham—if you want to get under my skin, all you've got to do is say 'Bill Nye's no scientist, he's an actor'—and secondly, a mechanical engineer. All I did was physics for four years, and then I made a living for over 20 years as an engineer.
It's a fad right now to make fun of actors, but a lot of people use their fame or notoriety to influence others. You think about Leonardo DiCaprio and actors who want to get people involved in social issues. And I've been criticized lately for being a social justice warrior—like that's bad? Like social justice is bad? What if justice is good? That wouldn't be all bad, would it?
Blindspot, Fridays, 8/7c, NBC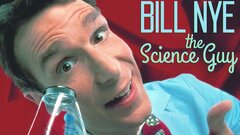 Powered by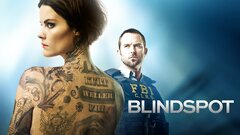 Powered by