Sneak Peek at Archie Panjabi's Big 'Blindspot' Season 3 Return (VIDEO)
It seems like drama is constantly unfolding for the characters on Blindspot, and this week's episode is no exception.
In an exclusive clip, we see Archie Panjabi, back in action as Nas Kamal, looking for Jane (Jaimie Alexander) and Weller's (Sullivan Stapleton) help in understanding another one of the tattoos.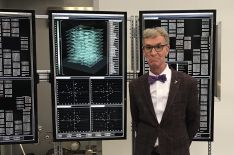 See Also
The real-life scientist will play himself—but there's more to it than that.
The episode, airing Friday night, follows Nas and the team as they try to uncover the mystery behind a stolen piece of dangerous tech from the NSA. Meanwhile, Roman (Luke Mitchell) and Blake (Tori Anderson) attend a poker game where they begin to grow closer than before.
In the clip, Jane is still coming to terms with the truth about daughter Avery (Kristina Reyes), and Weller does his best to comfort her as they sit in their apartment. Just as the serious moment seems to settle, the couple get a knock on the door—it's Nas! Unsurprisingly, the pair is surprised by their old colleague when she reveals that she needs their help.
Check out the clip below in all of its intense, dramatic glory:
Blindspot, "Warning Shot" airs, Friday, March 2, 8/7c, NBC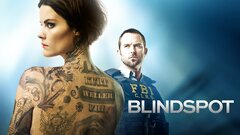 Powered by