'Jane' Relives Goodall's Early Career, 'Mary Kills (More) People,' Game Show Nostalgia
A selective critical checklist of notable Monday TV:
Jane (8/7c, National Geographic Channel): Intimate and personal in detail, this visually enthralling documentary earned great acclaim during a 2017 theatrical release, taking viewers back to the earliest days of celebrated primatologist Jane Goodall's research with the chimpanzees of Tanzania's Gombe National Park. In never-seen footage from the 1960s, shot by her future husband (later ex) Hugo van Lawick, we witness Jane's deep curiosity and even greater patience as she observes and eventually becomes accepted by a community of chimpanzees in the wild. Their story becomes her story, and as she observes the female chimp, Flo, nurturing her son Flint, it informs Jane's own maternal bond with son Grub.
See Also
'Possible Worlds' goes boldly into the final frontier's nooks and crannies.
Mary Kills People (9/8c, Lifetime): A second season of the twisty drama presents new challenges for ER doc Mary Harris (Hannibal's Caroline Dhavernas), who moonlights as a mercy-killing Dr. Death of terminally ill clients. When mystery woman Olivia Bloom (Under the Dome's Rachelle Lefevre) enlists Mary and plastic-surgeon sidekick Des (Richard Short) on an even deadlier new mission, this is bound to attract attention from Mary's ex, Det. Ben Wesley (Jay Ryan).
See Also
In 'Mary Kills People,' Caroline Dhavernas stars as an ER doctor who moonlights as an 'Angel of Death' and helps terminal patients with assisted suicide. The actress shares how she's bringing levity to the art of dying.
Games People Play: Nostalgia alert from cable's BUZZR game-show channel: In a nod to the NCAA's March Madness month, BUZZR reaches back to the 1980s for a "Tournabout Tournament" from the classic Card Sharks, in which renowned game-show hosts of the day played against each other to win money for charity. The tournament airs Monday through Thursday, through March 29, at 8/7c. Hosts include Jeopardy!'s Alex Trebek (then with High Rollers), Match Game's Gene Rayburn, The Dating Game's Jim Lange, Password's Allen Ludden and such other icons of the trade as Wink Martindale, Tom Kennedy and Bill Cullen.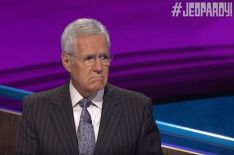 See Also
Plus, five other classic moments from the longtime host.
Inside Monday TV: Profiles of sports legends who died too young: Basketball great Pete Maravich is remembered in ESPN Films' Maravich (9/8c, SEC Network), part of the SEC Storied series; and 1960s Formula One superstar Bruce McLaren is the focus of McLaren (9/8c, Starz), following the visionary engineer from his New Zealand roots to becoming the youngest driver to win a Grand Prix. … NBC's Good Girls (10/9c) go across the border to Canada to smuggle contraband for Rio (Manny Montana) and erase their debt. Or at least that's the plan.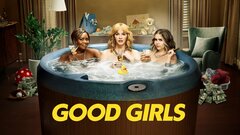 Powered by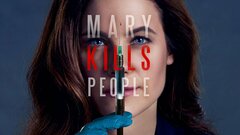 Powered by