Caroline Dhavernas Slays in Lifetime's 'Mary Kills People'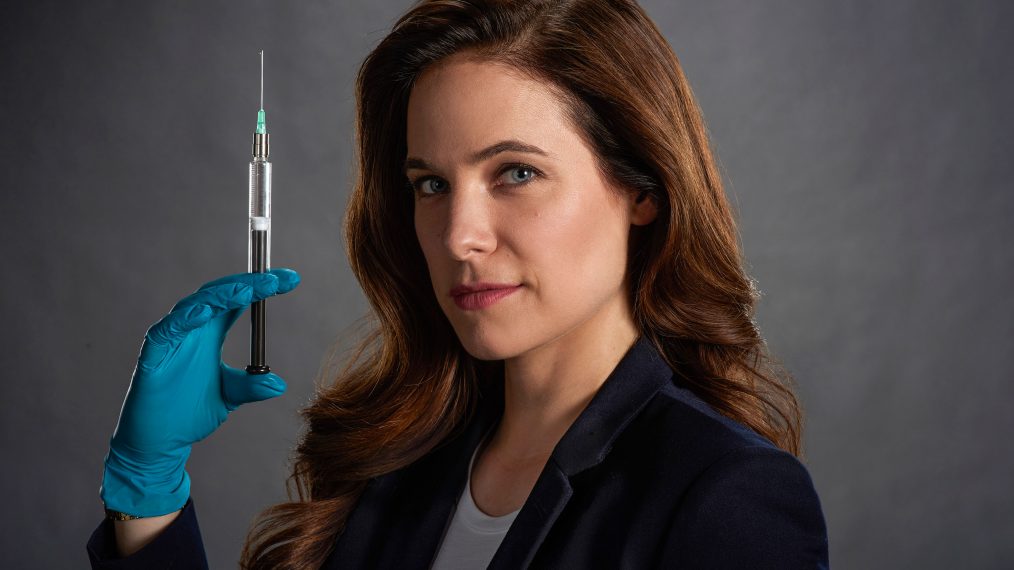 Lifetime's Mary Kills People is a provocative examination of people's right to die. Dr. Mary Harris (Hannibal's Caroline Dhavernas) is a life-saving ER doctor by day, who secretly moonlights as an "end of life" consultant, helping terminally ill patients end their lives on their own terms. And while the series touches on the polarizing topic of assisted suicide, it isn't all sadness and gloom.
TV Insider chatted with Dhavernas about how the actress is bringing lightness and joy to the business of death.
"The subject matter could've been a little bit depressing," admits Dhavernas, "but they made it really fun and compassionate at times, and it's filled with adrenaline as well."
See Also
A Britney Spears biopic will debut in February.
Because while Mary is acting out of care and concern for her clients, the service she's providing is ultimately illegal. And tiptoeing around the legalities of euthanasia requires Mary to do a bit of literal tiptoeing. And stumbling, and falling, and improvising. These occasional moments of levity help temper some of the show's moments of sadness.
Dhavernas says that she relates to her character's need to find joy and laughter despite—and to spite—her tears.
"It's happened in my life, too," shares Dhavernas. "You go to a funeral and someone has this need to laugh, or after you feel the need to have drinks with friends, to be alive, and make love, and feel like it's a privilege to be healthy and alive. I think some of that energy is present in the show."
She adds, "Just because we're presenting a very deep and emotional subject matter doesn't mean that there's no room for laughter."
Much of the series' lighter moments come from Mary's interaction with her business partner Des (Richard Short), a former plastic surgeon whose drug addiction cost him his medical license.
"He's obviously her partner in crime, literally," laughs Dhavernas. And in addition to assisting in the procedures and handling some logistical minutiae of their illegal business, Des uses his connection to drug dealers to source the chemical needed to "service" their clients.
And charmingly foppish Des is always ready to add a bit of witty repartee or offer a mildly impropriate comment whenever a situation hinges on becoming melodramatic. But make no mistake—this isn't a slapstick comedy, this is humor of the darkest kind.
"That's my favorite kind of humor anyway," says Dhavernas. "But to be able to have a laugh about it doesn't take away from the seriousness of the moment that just happened."
Mary Kills People, Sundays at 10/9c, Lifetime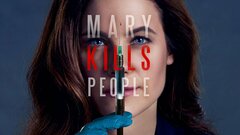 Powered by