'Bachelor' Alums Slam Arie Luyendyk Jr for On-Camera Breakup, Becca Forgives Him
Monday night's Bachelor finale was a shocker. So much so, Bachelor alumni and fans took to Twitter to defend a rejected Becca Kufrin and slam an insensitive Arie Luyendyk Jr.
In the three-hour event, viewers watched the Season 22 star get down on one knee and propose to Becca, only to turn around and break up with her weeks later—and all in front of the ABC cameras. The exchange was heartbreaking (and unedited), as Arie claimed he still had feelings for runner-up Lauren Burnham, and that he couldn't move forward with his fiancée if he was "half in."
"The reality of it is that, being with you, although it's been everything that I wanted, I still think about her. And I think you sense that," he explained to Becca. "I think for me, the more I hung out with you, the more I felt like I was losing the possibility of maybe reconciling things with Lauren."
Becca was blindsided by Arie's decision and watching the conversation unfold was as sad as it was cringeworthy.
During the live show with host Chris Harrison, Becca spoke about the incident for the first time. She said, "When it all happened, I feel like I kind of blacked out." She also revealed she hasn't heard a word from Arie since that day.
"I cried for probably four days straight I am angry at times. I grieved the loss of that relationship and the future that I thought we were gonna have," Becca added. "I am angry at times. I feel betrayed a lot of the time just because I feel like I was lied to for so long."
See Also
This 3-hour event left audiences disappointed and sad.
But the 27-year-old has since forgiven her ex-fiancé. She told People: "He's a good person, I don't think he's a monster and purposely did this to hurt me and make me feel this way. But it's just the result of his actions."
She added: "At the end of the day, I don't think he thought through everything of how ending things with Lauren would be, how being engaged to me would be and what breaking up with me and going back to her would be. I don't think he thought it through, but I don't think he did it maliciously to break my heart."
The rest of Bachelor Nation was less forgiving, though. And former franchise stars like Ben Higgins, Sean Lowe, and Trista Sutter weren't just upset with Arie—they were not OK with the show filming the whole breakup. Read their responses below:
You. Do. Not. Play. With. Someone's. Heart. Like. That. SPEAK ARIE! SAY SOMETHING MEANINGFUL!!!!!!!!!!!!!!!!!!!!!!!!!!!!!!!!!

— Vanessa Grimaldi (@VanessaGrimaldi) March 6, 2018
How did this breakup end up on camera? Seems like a private conversation. We don't belong in this conversation….but im still watching #TheBachelor

— Benjamin Higgins (@benhiggi) March 6, 2018
I get it. It's a TV show. But why must you make the soon-to-be-broken-hearted vocalize just how in love they are full well knowing just how much those very words are going to slap them in the face @BachelorABC? 👎🏼👎🏼 #itsnotnatural #itsnotcool

— Trista Sutter (@tristasutter) March 6, 2018
And I thought Arie was boring??? This dude out here making Juan Pablo look like Mother Teresa… #thebachelor pic.twitter.com/abQgjiYuMw

— Tanner Tolbert (@ttolbert05) March 6, 2018
Please don't tell me they blindside this poor girl. #thebachelor

— Sean Lowe (@SeanLowe09) March 6, 2018
Wait. Wait. Arie told Bachelor producers he was breaking up with Becca so he could blindside her with cameras present? #TheBachelor

— Olivia Caridi (@OliviaCaridi) March 6, 2018
It should have been over when he proposed and didn't say, "Rebecca Jill, are you ready to do the damn thing?!" I mean, come on… ✋🏼 #thebachelor

— Amanda Stanton (@amandastantonnn) March 6, 2018
I am so grateful that I am none of the people involved in this 💩 show. So thankful i was just dumped twice and boring enough that I peacefully moved on (to my instagram #ad life).

— Becca Tilley (@beccatilley5) March 6, 2018
Meanwhile, in another stunning moment. Bekah Martinez, aka the missing person, revealed Arie's been sending her direct messages on Twitter. One message is as recent as February 2, 2018.
dm'ing your ex is a good look too 🙃 @ariejr pic.twitter.com/dRQYw6fIbZ

— bekah martinez ♡ (@whats_ur_sign_) March 6, 2018
"This may just win the internet today," Luyendyk wrote as he poked fun of her missing persons report that broke on the Internet. "Such a shame they didn't use your license photo."
"Lol! I made that," Martinez said. "So there was no way in hell I was using the license photo…hahaha."
Luyendyk responded, "So good. You seriously crack me up. Hope all is well." Although the exchange appears platonic, why is he reaching out to other women?
that moment when you realize you dodged a bullet @ariejr pic.twitter.com/jkW2dyS5Go

— bekah martinez ♡ (@whats_ur_sign_) March 6, 2018
Bekah was one of this season's contestants who voiced her disappointment with Arie during the live special, saying that if he loved two women, he shouldn't propose. We think the rest of Bachelor Nation is on her side as well.
What do you think of how this season ended? Sound off below!
The Bachelor: After the Final Rose, Live Tuesday, 8/7c, ABC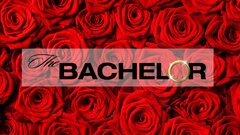 Powered by