'The Bachelor' Finale: Arie Makes a Shocking Choice (RECAP)
[SPOILER ALERT: This recap features spoilers from the Season 22 finale episode of The Bachelor.]
Season 22 of The Bachelor has been relatively underwhelming up until The Bachelor: Women Tell All special, when former contestant Caroline Lunny called out Arie Luyendyk Jr. for a shocking plot twist.
We were waiting with bated breath with until tonight's finale and boy ohhh boy, when it rain, it certainly pours.
"Raise your hand if you feel personally victimized by Arie for how this season ended" #TheBachelor pic.twitter.com/dtFj80JLbQ

— Michaela (@MichaelaLoraine) March 6, 2018
Before we break down the episode, all I'll say is it's happened before. Bachelors have gone from the most beloved man on Twitter to the most hated in the blink of an eye, but none faster than Arie.
Here's what happened this week:
Lauren Meets Arie's Family
Lauren is filled with nerves when she first meets his family. Maybe it's the editing but she's her typical quiet self.
"Nothing is too difficult to overcome," Lauren tells Arie Luyendyk, Sr. (his father) when describing their relationship. In the next room over, however, Arie is still expressing doubt to his siblings that his constant need to reassure Lauren can get in the way of potential great conversation.
Personally, I think anyone in this reality TV situation would need more reassurance than the average girlfriend so I feel for her on this one.
"I would think she's the one but maybe we'll think Becca's the one," admits Arie's mother.
Becca Meets Arie's Family
Becca makes a good first impression on Arie's family. His brother takes an immediate liking to Lauren. "Right off the bat she was super just welcoming, outgoing and easy to talk to," he says.
Arie's mom is a bit harder on Becca. She admits behind-the-scenes she reallly liked Lauren. She then tells Arie, "I don't want to be in your shoes right now."
It's a bit awkward because Arie's family keeps bringing up Lauren's name.
I find it so weird that Arie's parents are mentioning the other girl. That is just so odd. #TheBachelor

— Olivia Caridi (@OliviaCaridi) March 6, 2018
"Lauren and I are so different," Becca reveals to the camera. "It's like comparing an apple and a starfish."
But apparently, both his parents and siblings vote Team Becca.
Lauren's Machu Picchu Date
"I thought I had my feelings sorted out but today Lauren's stolen my heart," Arie explains, which makes it seem as though he was thinking of sending her home before this date.
"I think I keep talking myself out of seeing a future with Lauren," Arie confirms behind-the-scenes.
During this time spent together Arie's being selfish He's not actually communicating his doubts to Lauren even after she lays everything out on the table. They even play the "future game" where they envision a "normal life" together but something about this date still has us feeling on edge.
"I don't think he would tell me all these things if he knew he was picking Becca," Lauren predicts after Arie repeatedly tells her how much he loves her. Overcompensating much?
Becca's Alpaca Date
The two spend the day walking the streets of Peru, splashing in puddles, trying on local artisan clothing, and even stop to take advice from a couple of alpacas.
It would be cooler if Baby's name was Alpaca Suitcase. #TheBachelorFinale pic.twitter.com/KniNSUyChM

— The Bachelor (@BachelorABC) March 6, 2018
"I can picture him as the father of my children," Becca says and Arie's sentiments pretty much mirror hers.
Becca, however, wants to get to the bottom line . Is Arie saying the same things to Lauren? Arie dodges her inquiries but the attempt seems to calm Becca down at least for the next 24 hours before his decision.
As a declaration of her love, Becca reads a letter she wrote to Arie that includes the sentiments,"I'm homesick when I'm away from you." She also turned a notebook into a scrapbook of their relationship throughout the show. Awwww.
Ben Higgins and Jason Mesnick Return
The circle of #Bachelor life. pic.twitter.com/HTIiI6QV6L

— Kristen Baldwin (@KristenGBaldwin) March 6, 2018
The two men were in similar situations during their respective seasons. Ben Higgins famously told his final two women Lauren B. (not to be confused with this seasons Lauren B.) and Jojo Fletcher that he loved them.
Jason Mesnick pulled the ultimate plot twist. He broke up with the women he proposed—Melissa Rycroft—six weeks later on After The Final Rose, in order to get back together with the runner-up Molly Malaney. Shocker!
Ben Higgins advice? "Own up to the fact that you told two people you loved them and deal with the consequences of that."
Mesnick offers similar advice and says, "You gotta be you. You came here to find someone to spend the rest of your life with and you've got to find that person and make that decision because that's why he's here."
We noticed Juan Pablo didn't get an invitation to the couch.
The Final Rose…Sort Of
"This has been a love story 5 years in the making," Arie tells famed Bachelor jeweler Neil Lane. Has it?
Sadly, Lauren is the first to walk out of the limo which usually means that person is the one going home. "We're in this together and I know that we will be for the rest of our lives," says Lauren as she stares in Arie's eyes.
She start giving a speech to a somber looking Arie about the love she has for him. He tears up through her speech but doesn't bother cutting her off before he tells her she's not the one.
"I still love you," Lauren cries before parting ways with Arie. He even kisses her goodbye and says "I love you too." This is way worse than Ben H. we can all agree, right?
Who smells a switcharoo coming?!? #TheBachelorFinale

— Melissa Rycroft (@MelissaRycroft) March 6, 2018
Becca had Arie propose to her when she arrived on night one at the Bachelor Mantion and now it's all coming full circle.
"You've made falling in love with you easy, you've made being in love with you easy," Becca tells Arie as they stands hand-in-hand in a lush garden.
"My love for you in unmeasurable," Arie declares as he gets down on one knee to propose. She says yes.
The Stunning Plot Twist
The footage continues to show Becca and Arie's time together out in the "real world" as they do normal couple things like make pizza together. They appear to be happy.
But a dark secret is lurking behind Arie's ocean blue eyes. He still has feelings for Lauren.
He confesses to the camera: "I go to bed and I think about Lauren and I go to bed and I think about Lauren."
Cut to Arie having an intimate discussion with host/therapist Chris Harrison. He reveals he has decided to end his engagement to Becca.
If you're that conflicted with this decision, then you shouldn't propose
-Bekah M 🙌🏼🌹 #thebachelorfinale

— Caila Quinn (@CailaQuinn) March 6, 2018
"The reality of it is that being with you, although it's been everything that I wanted, I still think about her," he tells Becca with the entire camera crew around. "And I think you sense that. I think for me, the more I hung out with you, the more I felt like I was losing the possibility of maybe reconciling things with Lauren."
Aries wants the opportunity to explore a relationship with Lauren.
"Are you f**king kidding me?" she asks him, completely stunned and visibly shaken.
Arie continues, "We left Peru and I didn't want to be as honest with you as I could have been about how conflicted I was. I thought that heartbreak would go away and it just never went away. And I don't think it's fair to be half in with you."
Becca questions everything Arie has ever said her, demands to know he even proposed and wasted her time, and then asks him to leave.
"I can't even look at you," she cries.
Arie, Lauren and Becca will all come face to face on After the Final Rose.
The Bachelor: After the Final Rose, Live on Tuesday, March 6, 8/7c, ABC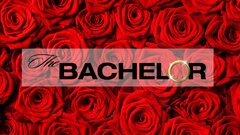 Powered by