Oscars 2018: Watch All of the Night's Musical Performances (VIDEOS)
The 90th Annual Academy Awards are mostly about the year's biggest moments in film, but that doesn't mean the night doesn't also deliver in the music department.
Viewers saw a number of performances from 2018's Best Original Song nominees, including Mary J. Blige, Common, Andra Day, Gael Garcia Bernal, Miguel, Natalia Lafourcade, Keala Settle, and Sufjan Stevens. Plus, a special song from Eddie Vedder for the In Memoriam segment.
Scroll down to re-live all of the beautiful moments in song that took place on the Dolby Theatre stage.
All of these musical moments were among the Oscars 2018 highlights. Check out the performances below as they happen.
Mary J. Blige "Mighty River" (Mudbound)
We're in awe of @maryjblige's LIVE and powerful performance of "Mighty River" from Mudbound! #Oscars pic.twitter.com/F77NV2ltOj

— Channel 9 (@Channel9) March 5, 2018
Miguel, Gael Garcia Bernal, and Natalia Lafourcade "Remember Me" (Coco)
What a stunning performance of "Remember Me" from Coco featuring @Miguel and @lafourcade! #Oscars pic.twitter.com/ru2OjBfcGx

— Channel 9 (@Channel9) March 5, 2018
Sufjan Stevens "Mystery of Love" (Call Me by Your Name)
Hauntingly beautiful! @sufjanstevens takes the stage with "Mystery of Love" from Call Me By Your Name. #Oscars pic.twitter.com/hDP25e5pkG

— Channel 9 (@Channel9) March 5, 2018
Common and Andra Day "Stand Up for Something" (Marshall)
"It all means nothing if you don't stand up for something…" @common and @andradaymusic bring us together with "Stand Up For Something" from Marshall. #Oscars pic.twitter.com/lb7AN2bcaA

— Channel 9 (@Channel9) March 5, 2018
Keala Settle "This is Me" (The Greatest Showman)
It's the anthem that preaches difference… @KealaSettle performs "This Is Me" from The Greatest Showman. #Oscars pic.twitter.com/6eZc9milZY

— Channel 9 (@Channel9) March 5, 2018
Eddie Vedder "Room at the Top"
In this touching tribute, we mourn the loss of the incredible artists who have recently passed. #Oscars pic.twitter.com/RKXQTWwOF5

— Channel 9 (@Channel9) March 5, 2018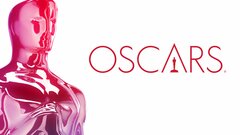 Powered by