Ryan Seacrest Hosts Oscars Red Carpet Amid Allegations: See How Stars & Fans Reacted
After allegations of sexual misconduct landed Ryan Seacrest in headlines last week, some were outraged to learn E! planned to move forward with their traditional Oscars 2018 red carpet coverage lead by the TV personality.
In an article for Variety, #MeToo movement founder Tarana Burke shared her disappointment over the network's decision, stating that his presence would make female talent uncomfortable by making them choose whether to speak with him or not. "[E!] really shouldn't send him [to the Oscars]. We shouldn't have to make those choices of, 'Do we or don't we?'" she reasoned.
The activist went on to speak about the allegations against Seacrest, explaining, "This is not about his guilt or innocence. It's about there being an accusation that's alive, and until they sort it out, it's really on E! News and shouldn't be on us… It will let us know where they stand in terms of how respectful E! News is of this issue—and of women."
Clearly E! didn't take a cue from Burke, but in order to avoid potentially awkward interviews, they did set a 30-second delay for the live broadcast just a few hours before the event. This comes after recent red carpet moments like when Debra Messing called out E! for being hypocritical about Time's Up or when Alison Brie was asked about brother-in-law James Franco's sexual indiscretions.
There was plenty of social media discussion about Seacrest's presence on the red carpet, starting with how he asked attendees about their roles in relation to social movements. Additionally, many were noting the predominance of white men being interviewed by the host.
Things diversified as the evening went on, with some bigger names stopping by to speak with Seacrest, including; Christopher Plummer, Allison Janney, the cast of Get Out, Mary J. Blige, Common and Andra Day, Kelly Ripa and Mark Consuelos, Eiza Gonzalez, Gael Garcia Bernal, Richard Jenkins, Andy Serkis, Donald Sutherland, Rita Moreno, Taraji P. Henson, Whoopi Goldberg, and Tiffany Haddish.
To see what people are saying about this controversy, scroll through the tweets below.
The Offense
Christopher Plummer talking to Ryan Seacrest about the pleasurable risk involved in jumping in for Kevin Spacey has a very awkward vibe.

— Emily Nussbaum (@emilynussbaum) March 4, 2018
That awkward moment when Ryan Seacrest is interviewing Christopher Plummer and he's doing his best not to mention Kevin Spacey. #Oscars #Oscars90 #RyanSeacrest

— Joseph A. Wulfsohn (@JosephWulfsohn) March 4, 2018
Christopher Plummer is about to replace Ryan Seacrest as red carpet host #Oscars90 #oscars

— Declan Cashin-Chalamet (@Tweet_Dec) March 4, 2018
Ryan Seacrest interviewing Christopher Plummer about taking over for Kevin Spacey. #ERedCarpet pic.twitter.com/ZGWj0rCjmx

— #wandpocket (@311tessa) March 4, 2018
How many white men will Ryan Seacrest interview in a row? #OscarSunday

— Pam (@pamelarockmore) March 4, 2018
Ryan Seacrest trying to avoid interviewing women tonight #Oscars pic.twitter.com/r4peFg71NJ

— MC (@marasantanaaa) March 4, 2018
Its demoralizing to see them speak on women empowerment and then cut off to Ryan Seacrest… really? pic.twitter.com/AL0po4dget

— Jose R. (@Jromani09) March 4, 2018
Minus Taraji throwing some shade at Ryan Seacrest, is anyone else extremely bored with this years red carpet? #zzzzz #Oscars

— Molly Anderson (@MAnderson4_) March 5, 2018
Why would you use Ryan Seacrest for anything when Ross Mathews exists?

— What Ever Happened To Baby Jen? 🥀 (@LiLeiLou) March 5, 2018
Is Ryan Seacrest even at the Oscars????? 😂😂😂

— Claudia Finkbeiner (@QueenoftheClass) March 5, 2018
Ryan Seacrest couldn't get an interview with Margot Robbie, but Michael Strahan could. That must say something. #abcredcarpet #ERedCarpet #Oscars90

— Zechariah Cameron (@zechariah1680) March 5, 2018
Holy shit Taraji just put a curse on Ryan Seacrest 😂 pic.twitter.com/GSknn3NozF

— Sara Jean Hughes (@sarajeanhughes) March 5, 2018
The Defense
Much love for @RyanSeacrest. #ERedCarpet

— ChrissyGrace (@Chrissygrace1) March 5, 2018
Why is Ryan Seacrest even there? If he's innocent, he loses because accusations have far more power nowadays. If he's guilty, he loses because he's guilty.

It's a no-win proposition.#Oscars #ERedCarpet

— Eric Mrozek (@EricMMrozek) March 5, 2018
I don't understand all the Ryan Seacrest shade, pretty sure he got cleared against the allegation? #ERedCarpet

— Reece Parkinson (@Reece_Parkinson) March 5, 2018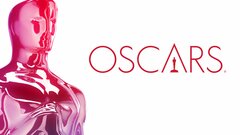 Powered by