12 Most Talked-About Moments From the Oscars 2018
This is a special year for the Academy Awards. The awards ceremony is celebrating its 90th anniversary in 2018, so the show was bound to be a big one.
Jimmy Kimmel emceed for the second year in a row, and this batch of nominees was the most diverse in Oscar history. In his opening monologue, the late-night host highlighted achievements in film this year—and he left the audience itching to win a jet ski, but only if they could give the shortest acceptance speech.
See Also
Kimmel's opener addressed Trump, #MeToo, and more.
Here are the ten most buzzworthy moments from the Oscars this year:
Taraji Shading Ryan Seacrest
Who peeped the shade ? 👀😂😩 #Oscars #RyanSeacrest #TarajiPHenson pic.twitter.com/4N1u4nfciA

— 👑T (@tarajimemes) March 5, 2018
Tiffany Haddish Living Her Best Life
Tiffany Haddish just jumped in front of Meryl Streep on the #Oscars carpet and curtsied pic.twitter.com/uqGTqRGW1b

— Mia Galuppo (@miagaluppo) March 5, 2018
So…Who's Taking Home the Jet Ski?
Alright, which #Oscars winner is going home with a jet ski? 😂 pic.twitter.com/aP3xqN2k0Z

— Access (@accessonline) March 5, 2018
Eva Marie Saint, 93, With the Jokes
Eva Marie Saint is too cool #Oscars pic.twitter.com/iRC4aDk92A

— Mashable (@mashable) March 5, 2018
Rita Moreno Is a G at 86
Rita Moreno drinking back stage before she presented was everything. #Oscarspic.twitter.com/Ed1HaWCw2a

— Alan Cruz (@alncrz) March 5, 2018
Hot Dog Cannons
what #Oscars pic.twitter.com/DQaV5S2zSg

— Cosmopolitan (@Cosmopolitan) March 5, 2018
2019 Hosts?!
Plus, the Girls Trip star re-wore her Alexander McQueen dress…just like she promised.
PSA: #TiffanyHaddish and #MayaRudolph are the heroes our feet deserve #Oscars #FlatShoesForever pic.twitter.com/w8CvSQh2Vd

— Glamour (@glamourmag) March 5, 2018
Kobe Wins an Oscar
Emma Stone's Shout-out
"These four men and Greta Gerwig created their own masterpieces this year" — Emma Stone 🔥

(Courtesy A.M.P.A.S. © 2018) pic.twitter.com/EPrc8rytJq

— BuzzFeed News (@BuzzFeedNews) March 5, 2018
Frances' Acceptance Speech
#InclusionRider
Frances McDormand has all the female nominees in every category stand up. "Look around, everybody…because we all have stories to tell and projects we need financed." https://t.co/lJd891ISOk #Oscars pic.twitter.com/rNfg08xQJP

— ABC News (@ABC) March 5, 2018
Keegan Michael Key's Excitement
PROUD.

❤️ @JordanPeele @KeeganMKey pic.twitter.com/kveocv4Wiz

— Complex Pop Culture (@ComplexPop) March 5, 2018
Jennifer Garner Becomes a Meme
What realization did Jennifer Garner just come to? pic.twitter.com/pWtycEDEVs

— bobby finger (@bobbyfinger) March 5, 2018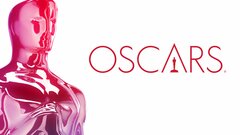 Powered by