The Flash's Hartley Sawyer Previews the 'Substantial' Threat to Elongated Man's Future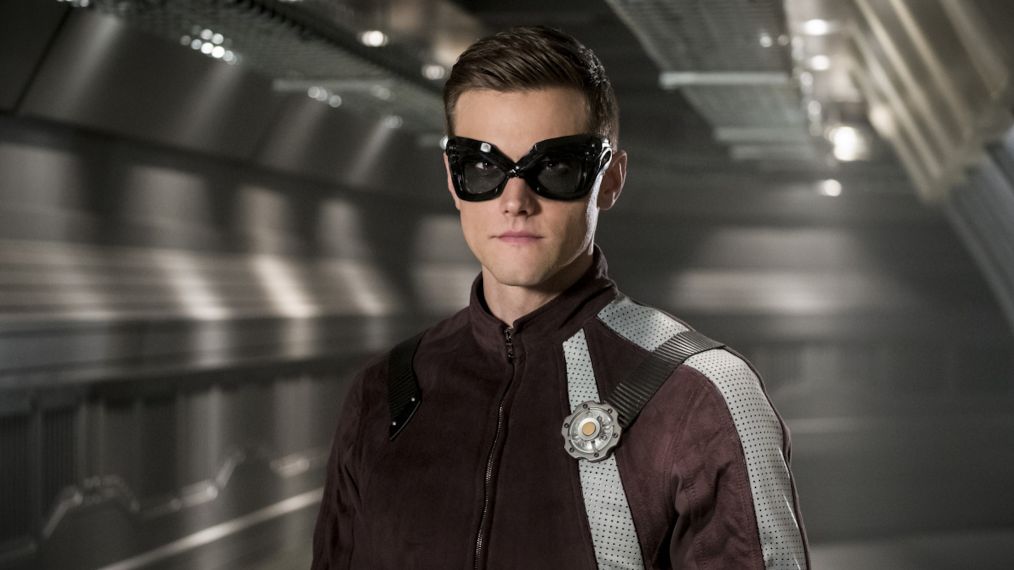 While Barry Allen (Grant Gustin) can claim to be the fastest man alive, Ralph Dibney (Hartley Sawyer) has a mouth that runs almost just as fast. He's the friend we all have to explain away as "Oh, that's just how he is… he doesn't mean it."
Introduced in The Flash Season 4 as an ex-cop whose career was wrecked after the then-CSI Barry exposed his evidence tampering, the sharp-tongued Dibny was on the ill-fated bus when young Mr. Allen escaped the Speed Force prison, exposing the passengers to dark-matter particles.
Now, he's packing the surprisingly useful ability to physically mold himself into all sorts of shapes, the most recent one being that of an actual superhero. But that could all change this week once he meets a gender-tweaked version of DC baddie The Fiddler named Izzy (Miranda McDougall) and realizes their new chops have landed them both on The Thinker's hit list.
Here, Sawyer opens up about Ralph's rough entry into the Arrowverse and how his brand of abruptness has actually allowed Dibny to grow as much on the inside as he can stretch on the outside.
Since we first met Ralph, he's definitely changed a lot. You've been able to play a lot of evolutionary stuff.
Hartley Sawyer: Well, that's kind of the great thing about this guy. One of my favorite things about Ralph was how different he was. And they really decided to kind of dig in with his arc. I thought was really cool because a lot of times characters just kind of become a hero or whatever within an episode or two, but it's a little more complicated for him. I think it's a little more relatable for somebody to kind of struggle with that, especially around the sort of people like Barry Allen and all of them.
Also, he speaks differently than any other character we've seen come in and stay. This guy has a different view of life. He has more sarcasm, he has more of an edge to him.
[Laughs] Yeah. And what I like about that is, I think that is a little bit of his defense against things because when we met him his life had gone in such a not-good direction, largely due to Barry. I mean, he had made some bad choices, but he also was doing it for the right reasons and his life just totally got destroyed by that. So the only way to keep it together, I think, is to behave that way and interact with people that way. But with his experiences with the team, he learns more and more that you can kind of be a hero in a different way again.
A couple of episodes back, we saw there us other stuff underneath the surface, as well. Some self-doubt, a little bit of self loathing.
Maybe you're referring to Episode 11, where I fought the Prankster and all of that? Yeah. And also, in that episode we got to see—at this point anyway, and maybe this wasn't true years ago when he first knew Barry Allen—he looks up to Barry now, you know? He admires him in a certain way. And what I really like about that relationship, at least the way that I've always interpreted it, is that it's a very brotherly relationship. Like big brother-little brother kind of thing. There was also that nice little scene in Episode 10, with me and Jesse Martin at the door there. That was really cool.
That's the one, where he warned Joe against planting evidence… we saw that he took things more personally that it seemed.
Yeah, and that was such a great thing for the character when he just kind of tells Joe that, 'If you do this, you'll lose everything, like I did. Everything. Your family won't talk to you, your friends, nobody. Nobody will be there anymore.' And it's like, 'Oh, wait a second. This is what this jackass, for lack of a better word, walks around with in his head all the time.'
That was really nice to see, especially because fan reaction to this character was very divided when he first showed up.
Oh yeah. [Laughs] That really let people know who this guy was and where he was headed. I think a lot of people look to that like, 'Oh, there is so much more under the surface.' The thing that I've been hearing from a lot of people lately is they were like, 'Wow. This is like some actual character development.'
Exactly, and that is key since his superpowers are, well, they're kind of laughable when you think about it.
Yeah, they are! [Laughs] But when you dig into the powers thing, they have made him incredibly durable, which I think is cool. And now they have introduced shape-shifting, which is a really cool aspect of that character. The way that I always look at this guy is like, he can get shot in the face with a bullet and it just bounces out of his head. And he needs that because he's the kind of guy who will say something to somebody who's holding a gun that will make him shoot him in the face!
We hear that this week he's not so sure about keeping up the heroics, though?
In this one, he meets Izzy Bowin (McDougall) and he's not sure about her at first, but then I think he's sees a lot of his journey in Izzy's journey because she has some powers because she was on the bus with him. He really relates to that and it's a really interesting opportunity for him to begin to understand and empathize and care for somebody outside of the team.
Because neither of them asked for these powers.
No, none of them did. But now Ralph's journey is sort of learning about doing the right thing with that once you have that.
So DeVoe has basically decided to kill everybody who was on the bus and received powers from the dark matter particles during Barry's escape from the Speed Force?
Yeah, one by one. He's targeting the bus metas.  I don't know if I can touch on that too much until after this episode, but there are definitely some things that occur that make Ralph feel the reality of the threat of the Thinker, which is very, very substantial.
Enough to make him consider leaving town. Since Ralph has earned himself a place at the table with Team Flash, what effect does that have on them when he says he's not interested in being a superhero if it's going to put him at risk?
There are different reactions based on different characters.  Barry, for one, has an understanding of that and has been through that. I think especially that will come up with Iris, but she understands what it's like to be under such a severe threat and have to deal with that. You know?
The best thing is that the writers did a really nice job with Ralph interacting more with some of the other team members that he hadn't gotten a lot of time with. We develop those relationships and [Ralph gets to show] the other team members another side of him, like, 'Look, this is kind of who I really am. It's what's going on in my head.'
It seems like Caitlin (Danielle Panabaker) would understand more than anyone because she has powers she doesn't want and can't just hang them up.
Yeah, I think that she does and we explore that a little bit too coming down the line. I like the relationship. It's not a 'relationship' relationship, but it's fun for me.
The Flash, Tuesdays, 8/7c, The CW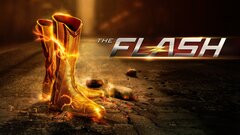 Powered by