James Tupper on 'The Brave,' Working With Anne Heche, and 'Big Little Lies' Season 2
On Monday, Jan. 29, actor James Tupper continues his 2-episode arc on NBC's military drama, The Brave, as a rogue American with a mysterious past and ties to Deputy Director Campbell (Anne Heche). TV Insider caught up with Tupper to get insight into the motivation behind the most intense scenes of the show's first season finale, "Close to Home: Part 2."
Shortly before our conversation, Tupper and Heche announced that they're ending their relationship after over a decade together. The couple has asked for privacy, but Tupper shares his deep love and respect for Heche, telling TV Insider, "We're close, we're friends. We care about each other, we have a deep connection—all those things. We have children together, we have homes that we have together. Like, we have a deep, life-abiding affection for each other."
Tupper explains that before filming particularly intense scenes in The Brave season finale, Heche insisted that she and Tupper keep their emotions raw. "It was really fun working on it with her, because what happened was she's like, 'I don't want to run any line with you. I want the camera to be rolling before we do it.' So, I learned everything cold. I figured out what I wanted to do, and then they would just point the camera at us, and we would start going at it."
And Tupper feels that the former couple's shared history comes through in the riveting scenes, like the one NBC shared exclusively with us (see below).
"I think when you're with someone that long, and you love someone that much, you can read them really well. I had a director once tell me that some couples, when you put them onscreen, it's a nightmare, because there are all sorts of unhidden things that they're not acknowledging.
"And some couples, you put them onscreen, and they just work. And I feel like [Anne and I] are in the latter category there, because I get her, I feel her, I know her. So, when she's doing stuff, even in character, I get it and I feel it, and we can really play off each other."
See what Tupper is talking about in an exclusive sneak peek of the Jan. 29 finale, "Close to Home: Part 2," below:
Tupper also points to a noir-like scene that he shot with Mike Vogel as one that viewers can't miss in Monday's episode. "The final scene of the episode is probably the one I'm the most proud of," says Tupper. "I'm challenging people to go out and have a peek at it. Watch the final two episodes, and hit me up on Twitter. Let me know. I would like to know what people think, I would love that. I would love them to give it a shot."
With the series on the bubble and no comment from NBC on the fate of the freshman series, The Brave's Jan. 29 episode will either serve as the end of the season or the series finale. Either way, it's an episode chock-full of action, emotional drama and cliffhangers.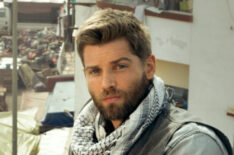 See Also
Mike Vogel, star of NBC's 'The Brave,' answers '5 Questions,' and shares his wheel-y cool moment with an Oscar winner.
Tupper will next be seen in the Paramount Network series American Woman, starring Alicia Silverstone, Mena Suvari and Jennifer Bartels. The comedy premieres June 7 and is loosely based on the unusual 1970s childhood of The Real Housewives of Beverly Hills star, Kyle Richards.
"It's really about these three women's stories as they build lives for themselves and figure out how their families, their sexuality, their career goals, all of it is gonna fit in the new world." Tupper reveals. "It's just great to be in the zeitgeist, right in the middle of it all."
The actor will also be seen in Season 2 of the HBO hit, Big Little Lies. Tupper reveals this exclusive spoiler-y tidbit, sharing that when he ran into Big Little Lies' author Liane Moriarty at an HBO event, "She goes, 'You have curly hair.' And I'm like, 'Yeah, I do. I have naturally curly hair.' And she said, 'Oh? Oh, that's going in [the new season]!'"
The Brave Season 1 Finale, "Close to Home: Part 2", Monday, Jan. 29, 10/9c, NBC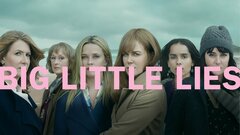 Powered by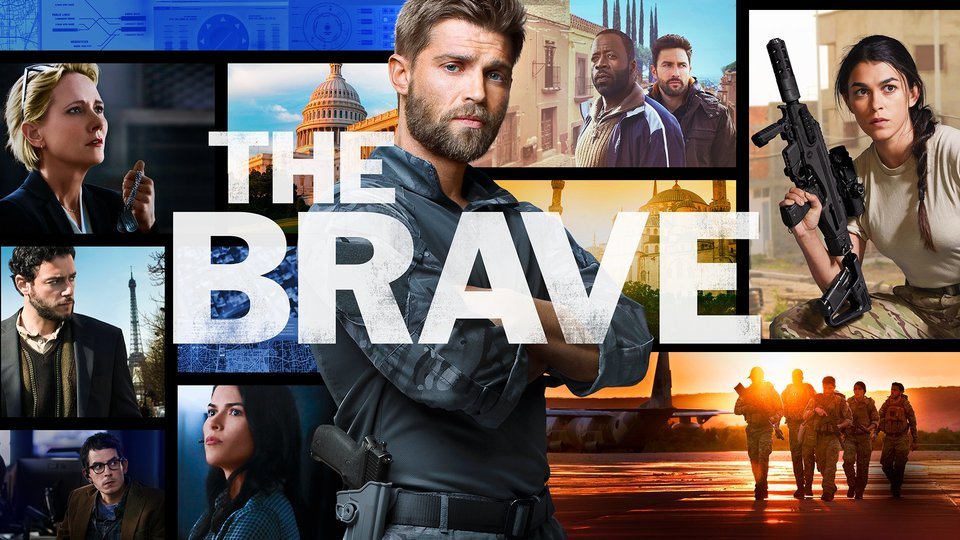 Powered by