5 Questions With Mike Vogel of NBC's 'The Brave'
In NBC's gripping military drama The Brave (Mondays), Mike Vogel stars as the leader of an elite military ops team that gets deployed to the world's most dangerous places to save the lives of innocent people.
The series is based on real teams running missions around the globe, and shoots on five continents in its first 13 episodes, but Vogel doesn't feel pressure portraying real-life heroes. "It's not a challenge, it's an honor," he says. "Your highest accomplishment is in accurately portraying these characters and bringing them to life."
See Also
Mike Vogel and Anne Heche team up to save the world—several nations apart
Vogel accepted the challenge of answering our "5 Questions."
1. What's one of the most exciting military tools that you've gotten to use on The Brave?
Getting access to fully-automatic weaponry and getting to see what that's like. The challenge of moving and shooting with something like that, I mean, you couldn't wipe the smirk off of my face for the next week!
2. What three foods do you have to have in your fridge or pantry at all times?
Steak and more steak. I'm leaning heavy on Whisps, which are these fantastic little discs of parmesan heaven that's literally nothing more than dry, aged parmesan. And a Quest Bar. Quest Bars keep me going.
3. What was a time when you were completely starstruck?
I'd been in L.A. for a year. My buddy got a flat tire, he lived in Malibu, and didn't know how to change a tire. I'm under his car, changing his tire, and I see these shoes. I see them come around the front, and I hear, "Hey, you guys need any help?" I duck out from behind the wheel, and there's Mel Gibson and his wife staring down at me! That was one of the few times — and the first time — that I remember being talent-struck.
4. What's a movie you could watch over and over again?
Braveheart. [Laughs] Because Mel Gibson helped me change a tire. And he wasn't wearing a kilt when he showed up, so that was actually a good thing. And this is one that not many people know. I grew up on musicals. I'm a massive fan of Audrey Hepburn, and My Fair Lady I will quote to you front, back and sideways.
5. What is your favorite sports team?
Anything from Philadelphia. As far as I'm concerned, the Sixers, the Flyers, the Phillies, the Eagles — they're the only sports teams that exist in this world.
The Brave, Mondays, 10/9c, NBC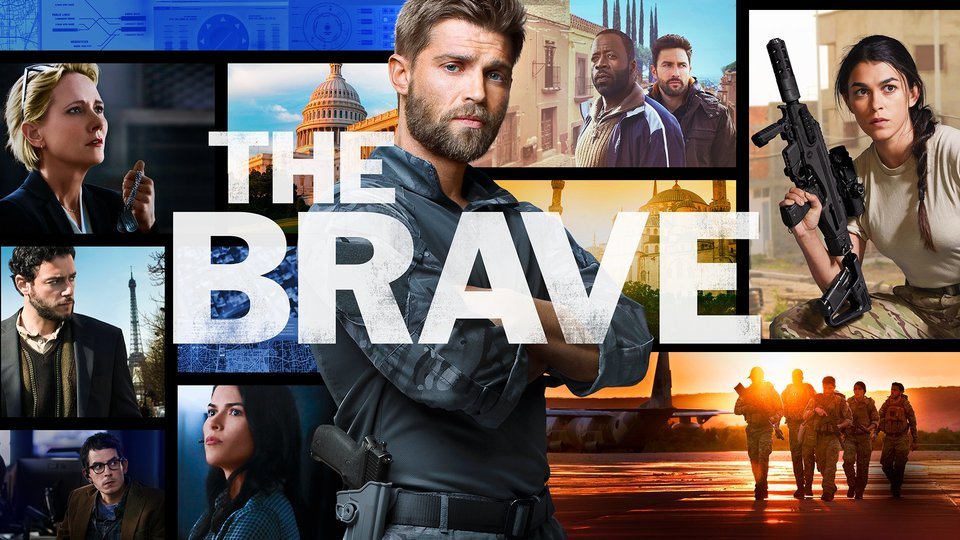 Powered by