AMC: 'Fear the Walking Dead', 'Into the Badlands' Premieres Announced
If you've been waiting for your favorite AMC shows to get back on the air, some premiere dates were released Saturday at the Television Critics Association winter press tour.
Season four of Fear the Walking Dead will kick off on April 15 at 10/9c with subsequent episodes airing on Sundays at 9/8c. The new season will continue the apocalyptic adventures of the Clark family and, as previously announced, the first character from The Walking Dead, Morgan Jones (Lennie James), will join the cast.
A week after the Fear the Walking Dead premiere, Into the Badlands returns for its third season on April 22 in the 10/9c slot on Sundays. In the new episodes, we find  that Sunny (Daniel Wu) has been living off the grid and is challenged by providing as best he can for his infant son, Henry, in the time after Veil's death.
Besides the returning series, AMC also announced premiere dates for upcoming series, McMafia, AMC Visionaries: James Cameron's Story of Science Fiction and previously announced The Terror.
McMafia, starring James Norton, Juliet Rylance and David Strathairn, is inspired by Misha Glenny's best-selling book of the same name and will run as an eight-episode series beginning February 26 at 10/9c. The series is created by Hossein Amini (The Snowman) and James Watkins (Black Mirror, The Take) and follows the journey of Norton's Alex Godman as he delves deep into the world of organized crime.
McMafia will also find all eight one-hour episodes available to AMC Premiere subscribers after its premiere on AMC. AMC Premiere will be the only place where U.S. viewers will be able to watch the entire first season timed to the linear premiere on AMC.
The AMC Visionaries documentary series, James Cameron's Story of Science Fiction, will air in six-parts beginning April 30 at 10/9c. The episodes explore Cameron's fascination with science fiction through interviews with A-list storytellers like Steven Spielberg, George Lucas, Ridley Scott, Christopher Nolan, Arnold Schwarzenegger, Will Smith, Sigourney Weaver and more.
Previously announced, The Terror, which stars Jared Harris (Mad Men), Tobias Menzies (Outlander) and Ciaran Hinds (Game of Thrones) and is based on the Dan Simmons book, will premiere with back-to-back episodes beginning March 26 at 9/8c.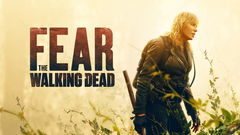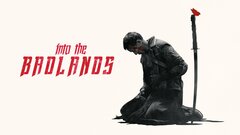 McMafia
where to stream