'The X-Files' Team on Those Major Season 11 Premiere Twists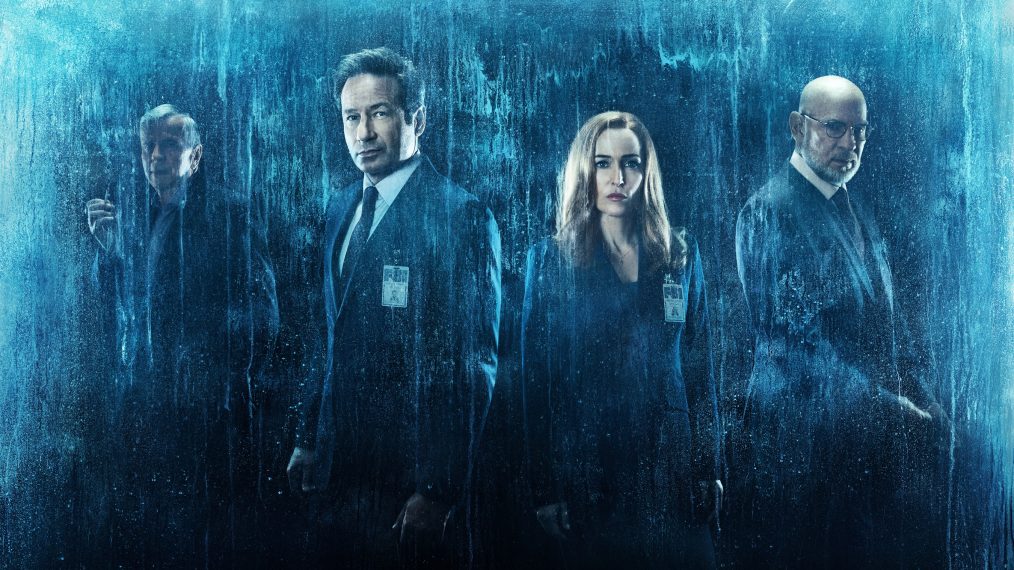 [Warning: This post contains major, major, major spoilers for the Season 11 premiere of The X-Files. Please do not read further until you've watched "My Struggle III."]
The X-Files ended its tenth season with the world on the verge of falling apart. Scully (Gillian Anderson) determined to save the gravely ill Mulder (David Duchovny)—and find their MIA son William—and a UFO hovered above.
But, surprise, none of that actually happened!
Instead, when Season 11 of Fox drama kicked off, we saw flashes of what happened in the finale, with Scully collapsed on the floor of the X-Files' office. Scully envisioning the future caused her to seize, with her brain figuratively on fire. When she woke up, she told Mulder about what was to come, warning him, "I know how it begins." On the bright side, at least she had a plan to save his life…and the rest of the world.
Series creator Chris Carter laid the groundwork for the twist in the Season 10 finale, "My Struggle II"—the only hour that was part of Scully's future vision. "If you watch the shots [in that episode], there are indicators that this is [in] Scully's head," he says. "We go into her eyes and then pull quickly out, and then we go into her eye, deep into her eye. That is all a part of the larger two-part mystery."
In the nearly two years between seasons, Carter was able to keep the secret—and says that no one guessed the cliffhanger resolution to him—and the cast jumped onboard when they found out where things were going.
"It's Bobby Ewing coming out of the shower, man!" Mitch Pileggi (Skinner) says, comparing it to the famous Dallas twist. (Pileggi should know—he appeared on both the original and reboot version of the iconic soap.) "I love it. I think it once again is a mindf–k for everyone who watched the last episode and have been freaking out for the last two years. I think where they take it from that is brilliant. It opens up so many avenues to go down with that. We're not restricted to all of the stuff that happened or didn't happen."
But that wasn't the only twist of the premiere: At the end of the hour, in the midst of a tense reunion with Skinner, the Cigarette Smoking Man (William B. Davis) claimed paternity of William. "My actor sense set in: 'What a great line,'" Davis admits of his first reaction to the script.
The potential backstory for that reveal—if true—was originally set up in the Season 7 installment, "En Ami," which Davis penned, but he notes this was never brought up to him there. "There was a kind of ambiguity to the fact that she was asleep and woke up in different clothes," he acknowledges. "But I certainly at the time never thought [it would go here]."
And even Davis is unsure whether CSM meant he was literally or figuratively William's father. "What I have found with this character and this series over time is that I need a backstory that makes each scene work," he says with laugh. "If I try to find a backstory that makes all the scenes work with the same backstory, I would submit it for a PhD thesis somewhere. So for today, I think I'm the biological father. But I don't guarantee I'm the biological father."
Carter was also coy about whether fans should take the Cigarette Smoking Man literally. "He worked in a clandestine service," he points out. "They are all a bunch of liars and propagandists and altered the course of elections in plenty of places. So they were merchant of lies. While you have come to trust his evil intent, he still is a character who is either lying purposefully or telling the hard truths."
In the meantime, that leaves Skinner—a longtime ally of Mulder and Scully—in the middle, unsure of what to do next. Teases Carter, "He struggles. We'll see that his loyalty is in question. It seems resolved, and then it seems compromised again. There are peaks and valleys."
"It frustrates him more," Pileggi adds. "It brings out more of his fury. It just kind of snowballs and explodes in all kinds of different directions."
The X-Files…reminding us to trust no one since 1993.
The X-Files, Wednesdays, 8/7c, Fox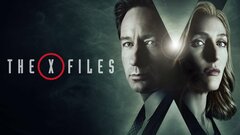 Powered by