Inside 'The X-Files' Season 11: Mulder and Scully Take on Their Biggest Mystery Yet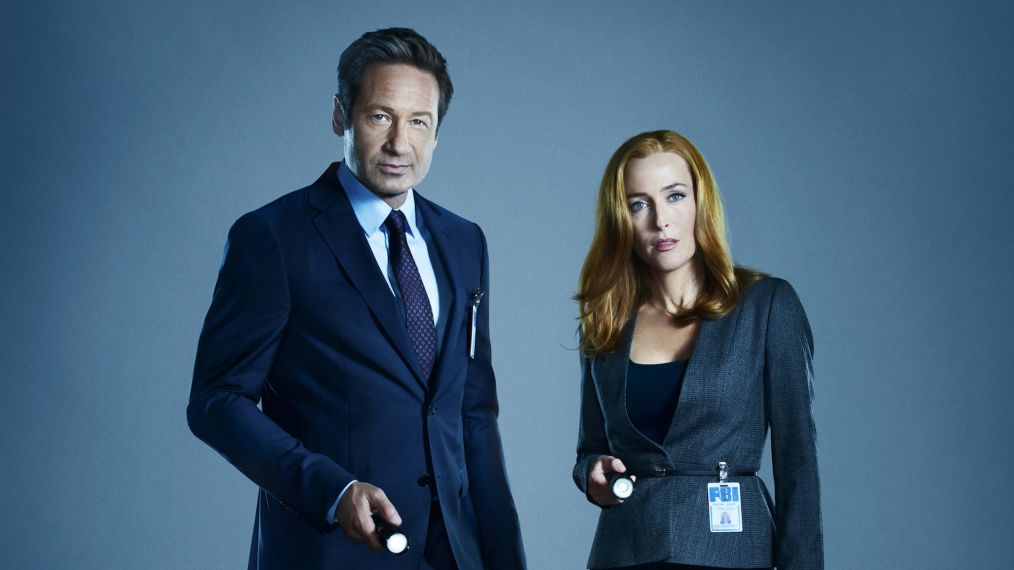 It's a calm October day in Vancouver, but things are about to get wild on the set of The X-Files. In a particularly tense scene filming today, skeptical federal agent Dana Scully (Gillian Anderson) is explaining her hunch about a hard-to-crack case to partner Fox Mulder (David Duchovny), the iconic "I Want to Believe" poster hanging behind him. She suggests investigating a key location for a vital clue. Duchovny takes a long pause, goes off script and exclaims, "OMG!"
Fans are going to have the same reaction when the groundbreaking sci-fi series returns for Season 11. Expect deadly doppelgängers, a twisted exploration of potential life after death and the resolution to a shocking cliffhanger. When we last left off, Mulder was near death thanks to a widespread contagion that threatened humankind. The immune Scully quickly developed a vaccine, but it wasn't enough to save her deteriorating partner. Could using stem cells from William, the son she gave up for adoption 14 years earlier, be the key to curing Mulder? And will they find out before that apparent UFO hovering above gets to them?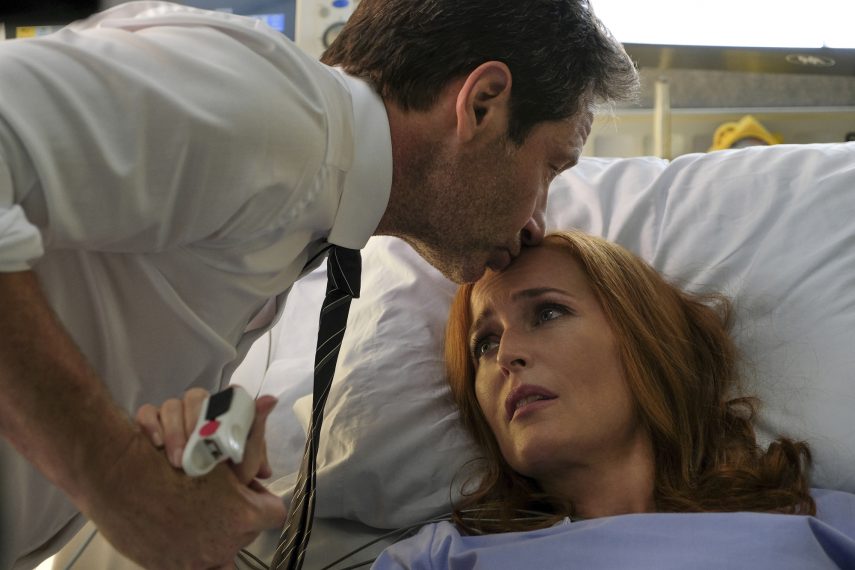 Creator Chris Carter had already conceived those very answers before crafting the 2016 finale, but lengthy contract negotiations stalled production, and viewers were left waiting. Ultimately, says Anderson, "Given the importance The X-Files had in people's lives, it's great to have one more opportunity to end on a high."
This season will maintain the drama's basic storytelling format: The premiere and finale are directly tied to the core mythology, while the eight hours in between are standalone "monster of the week" installments. "Fake news, science being thrown out the window, conspiracies—these things that are causing huge shifts in culture, politics and, in many cases, morality right now will play into the new stories we tell," Carter says.
Many characters from the show's history are set to return, including Annabeth Gish's duplicitous agent Monica Reyes and presumed-dead conspiracy-loving Lone Gunmen member Richard Langly (Dean Haglund). Karin Konoval, who appeared in the once-banned Season 4 episode "Home," is back as not one but two new characters. Plus, Mulder's half-brother, former federal agent Jeffrey Spender (Chris Owens), pops up as a pivotal part of the William storyline.
Although William hasn't been seen onscreen since he was an infant (see sidebar), his existence will figure deeply into the action ahead. "It's been on all our minds: What happened to their son?" executive producer James Wong explains during a break in filming.
Anderson teases, "The way they introduce him as a three-dimensional character is a good story—there is so much emotion and grief in the choices Scully's made." The possible return of William only further complicates matters between Mulder and Scully. Though the two remain apart, fans can take heart: Their romance is actively discussed. "So much of their relationship is unspoken," Duchovny says. "What's so vital and strong about the show is the partnership between the two of them, beyond the labels. Whether they're physically together or not, they are always together in some sense."
Also contributing to the tension between the duo is a rift with their boss/friend FBI Assistant Director Walter Skinner (Mitch Pileggi)—who may have been compromised. "He's walking a tightrope," hints Pileggi, whose character will be showcased in Episode 6. (The Sixth Sense's Haley Joel Osment guest stars in that hour.) "He was Mulder and Scully's champion. But things happen that test their relationship; they have a valid response to what he's doing."
And naturally, the villainous Cigarette Smoking Man (William B. Davis) is still bent on wreaking havoc. "From his point of view, the planet is pretty messed up anyway by what humans have done," Davis explains of Mulder's devious dad. "He'll try to save something…but the price will be very high." New foes pop up too, including Barbara Hershey's Erika Price, who has a history with CSM and clashes with Mulder in the present.
Along with the fresh batch of episodes, 2018 will usher in another milestone for The X-Files—the 25th anniversary of its premiere. "It's surreal; it feels like I never left Vancouver," Carter says. "I'm not transported back [while] filming this because it doesn't feel like nostalgia or a reboot. It feels like original X-Files."
While on location at a Canadian coffee shop, it's easy to see the franchise's lasting impact. (In addition to the television show, there are graphic novels, an audiobook series and a soon-to-be-released digital game.) When two young women wander up attempting to get a caffeine fix, they're stunned to learn what's shooting inside. From there on out, some set handlers decide to tell passersby they're filming a condiment ad to prevent mass hysteria. "It's not culturally relevant to me," Duchovny says later. "I'm on the inside and I don't consume the show the way people do. I'm grateful they still want to watch, and that there's an attachment to it and the characters. Chris, Gillian and I must have done something right."
That's putting it mildly. Still, this may be the final iteration of the show as fans know it. Anderson revealed in October that this would be her last go-round, a sentiment she is sticking by. "I've said from the beginning this is it for me," she explains. "I was a bit surprised by people's [shocked] reaction to my announcement…because my understanding was that this was a single season."
What happens next remains a mystery to even Carter, who had planned an open-ended conclusion. "There are a lot more X-Files stories to tell," he says. "Whether we get to tell them is a question mark. The truth is out there."
The X-Files, Season Premiere, Wednesday, Jan. 3, 8/7c, Fox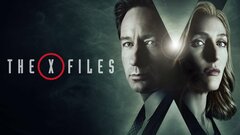 Powered by