'The X-Files' Team on Nearly 25 Years of Working Together (VIDEO)
Throughout nine seasons, two feature films, and now two event series, the X-Files team has been through a lot together. In fact, series stars Gillian Anderson (Scully), David Duchovny (Mulder), Mitch Pileggi (Skinner), and creator Chris Carter are the only members of the franchise to have actively participated in each installment.
See Also
David Duchovny, Gillian Anderson, Mitch Pileggi and series creator Chris Carter offer a few vague clues about 'The X-Files' Season 11.
But that also means they have a lot of history together. With Season 11 around the corner (and with X-Files gracing the Dec. 25/Jan. 1 issue of TV Guide Magazine), we asked the team what they get out of this working relationship that they don't get elsewhere.
The X-Files, Season Premiere, Wednesday, Jan. 3, 8/7c, Fox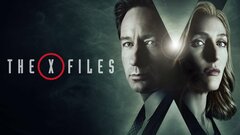 Powered by