'X-Files' Creator: 'Mulder's Life Is Always on the Line' (VIDEO)
When The X-Files wrapped up its first event series in 2016, an outbreak put most of the world's population at risk, including Mulder (David Duchovny)—who seemed to be on the verge of death. Scully (Gillian Anderson) realized she needed to find her son whom she gave up for adoption.
But what comes next? "Mulder's life is always on the line," series creator Chris Carter teases in the video below. "It's the way we end every season. So why is this any different? I think you'll be surprised, elated."
"It appears I get a little better," Duchovny allows. Adds Anderson, "A little."
The trio, along with Mitch Pileggi (whose Skinner marks the distinction of being the only other character to appear in every season of the series, plus both movies), shared a few teases of what's to come in Season 11 of The X-Files when they visited the TV Guide Magazine/TV Insider suite at New York Comic Con.
The X-Files, 2018, Fox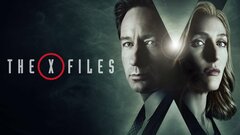 Powered by