5 Essential 'X-Files' Episodes You Need to Watch (or Re-Watch) Before Season 11
Mulder (David Duchovny) and Scully (Gillian Anderson) are back as The X-Files returns for a new season Jan. 3.
But first, you might want to do a little prep work: After 25 years, 10 seasons, 208 episodes and countless conspiracies, we narrowed the list down to the five X-Files installments you must revisit before Season 11 kicks off. (Available to stream on Hulu.)
Home (Season 4, Episode 2)
Penned by Season 11 producers and writers Glen Morgan and James Wong, this haunting tale about an inbred family is The X-Files at its disturbing best. Karin Konoval, who plays the clan's deformed mama—and returns again this season—is chilling.
En Ami (Season 7, Episode 15)
With the new episodes exploring the Cigarette Smoking Man's backstory, and his history with Scully, here's an essential brushup on the time he enticed her on a road trip with the promise of a scientific breakthrough.
Jump the Shark (Season 9, Episode 15)
Spoiler alert! Conspiracy nuts Langly (Dean Haglund), John Fitzgerald Byers (Bruce Harwood) and Melvin Frohike (Tom Braidwood)—aka the Lone Gunmen—sacrificed themselves to save the world. However, Langly contacts Mulder and Scully in an upcoming episode…so did they really die?
William (Season 9, Episode 16)
FBI Special Agent Jeffrey Spender (Chris Owens) takes drastic measures to help reverse baby William's alien DNA. But fearing for her son, Scully asks Spender to place William somewhere he'll be safe—and to never tell her where.
My Struggle II (Season 10, Episode 6)
It's the end of the world as we know it if Scully can't save the day. Meanwhile, Mulder still can't play nice with his back-from-the-dead father, the Cigarette Smoking Man. Trust us, you'll want to rewatch this installment before, and after, you see the Season 11 premiere.
The X-Files, Season 11 Premiere, Wednesday, Jan. 3, 8/7c, Fox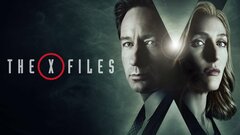 Powered by