My TV Obsessions: 'The Librarians' Star Rebecca Romijn Reveals Her Dream Costar
Rebecca Romijn, star of TNT's The Librarians, reveals which show she misses the most plus her TV guilty pleasure!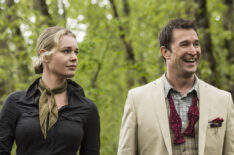 See Also
'Several humans must become tethered to the Library to keep it a force for good,' explains EP Dean Devlin.
MY CURRENT FAVORITE SHOW:
Dateline. Keith Morrison can do no wrong.
THE FUNNIEST PERSON ON TV:
RuPaul (RuPaul's Drag Race). He has made the world of drag mainstream through his genius and humor.
THE SHOW THAT ALWAYS MAKES ME LAUGH:
Nathan for You and Search Party.
THE SHOW I MISS THE MOST:
The Comeback. Because I love Lisa Kudrow as Valerie Cherish.
MY GUILTY-PLEASURE SHOW:
90 Day Fiancé. It's the realest reality show I have ever seen.
WHAT I HATE-WATCH:
Autopsy, the Final Days of…, which dissects the autopsies of famous people. The re-enactments are cringe-worthy.
THE SHOW I'D LIKE TO GUEST STAR ON:
The Golden Girls. I adore those four ladies.
MY DREAM COSTAR:
I wish I could have worked with the late John Ritter, the nicest man in Hollywood.
THE FIRST THING I WATCH WHEN I WAKE UP:
After watching the local Los Angeles news on KTLA, I usually turn on House Hunters International.
The Librarians, Wednesdays, 8/7c, TNT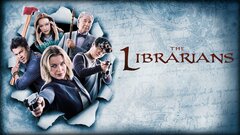 Powered by