7 Under-the-Radar Shows to Stream Over the Holidays
The holidays are generally reserved for three things: family, food, and TV reruns. But if you're the kind that tires of Christmas specials early on, you might be in search of a few new shows to marathon while you wait for your favorites to return.
Plenty of critics have already waxed rhapsodic about the year's biggest draws, so we've rounded up a few under-the-radar gems to move to the top of your streaming list.
The Leftovers

Why you should watch: The Leftovers consistently ranked among critics' best series, but somehow never landed the viewership to match. At surface level, it's an end-of-the-world epic about what happens when two percent of the population inexplicably disappears; at heart, it's a meditative exploration of love, separation, and loss. The result is a show that's simultaneously bold, bizarre, deeply felt, and woefully under-watched. Its third and final season wrapped in June, so if you missed it on-air, now's an apt time to catch up.
Where you can watch: HBO
Alias Grace

Why you should watch: It might initially be tempting to lump Alias Grace in with The Handmaid's Tale: They're both adapted from novels by Margaret Atwood, and tell timely, incisive stories of female autonomy. But where The Handmaid's Tale is a portent leap forward, Alias Grace is a reflective look back; one shows us where we're capable of going, the other where we have already been. Alias Grace, then, is also one of the year's essential watches. Sarah Gadon gives a subdued, mesmerizing performance as Grace Marks, a convicted 19th century murderer whose story was long ago wrested from her control. Here, Alias Grace attempts to give it back.
Where you can watch: Netflix
Easy

Why you should watch: Easy arrived last year to critical praise but little audience pickup, and though its second season seems to have suffered the same fate, it's worth a second look. A charming anthology from indie darling Joe Swanberg, Easy follows a rotating cast of loosely connected characters as they navigate sex, love, and self-improvement from various corners of Chicago. Its format is broad, but its stories are small, lending an intimate glimpse into everyday life that's rarely so beautifully executed.
Where you can watch: Netflix
National Treasure

Why you should watch: Though National Treasure preceded the Weinstein scandal and the public reckoning that's followed, it only feels more meaningful in its wake. The British import purposefully and pointedly evokes familiar headlines, chronicling an esteemed comedian ripped from his pedestal when he's accused of raping two women decades prior. What ensues is a taught, propulsive exploration of the allowances afforded by power and fame, as well as how such allegations look from the inside, where loved ones are forced to reconcile the person they thought they knew with the person they may actually be. At only four hour-long episodes, it makes for a quick, magnetic binge, but the issues it raises will stick with you long afterward.
Where you can watch: Hulu
Great News

Why you should watch: One of the lighter options on this list, Great News is a zany workplace comedy about an up-and-coming news producer whose office is upturned with the arrival of a new intern: her mother. The show has all the familiar trappings of executive producer Tina Fey—offbeat humor, delightful cast, and crisp, topical storylines—and though it takes a few episodes to find its footing, once it does, it holds strong.
Where you can watch: Hulu
The Deuce

Why you should watch: Anchored by career-best performances from Maggie Gylenhaal and James Franco—not to mention a truly superb supporting cast—The Deuce is a vividly drawn portrait of sex work in 1970s New York. Not only does it humanize the trade with rich, grounded portrayals, but it offers a sharp critique of the inequality and exploitation that underscored late capitalism.
Where you can watch: HBO
The Keepers

Why you should watch: This seven-part docuseries starts with one question: Who killed Sister Cathy Cesnik, a beloved nun who was brutally murdered in 1969? But soon enough, it pulls back to reveal something much broader: A poignant, consuming, and strikingly powerful exploration of systemic abuse, those that survived it, and the alleged lengths the Catholic church went to silence them.
Where you can watch: Netflix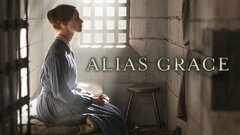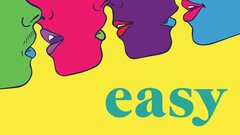 Easy
where to stream