Ask Matt: Holiday Special Logjam, Christmas Movies, 'Fashion Police' and 'Playing House' Gone Too Soon
Welcome to the Q&A with TV critic (also known to some TV fans as their "TV therapist") Matt Roush, who'll address whatever you love, loathe, are confused or frustrated or thrilled by in today's vast TV landscape. One caution: This is a spoiler-free zone, so we won't be addressing upcoming storylines here unless it's already common knowledge. Please send your questions and comments to [email protected] (or use the form at the end of the column) and follow me on Twitter. Look for Ask Matt columns on most Tuesdays and Fridays.
When Christmas Specials Collide
Question: What was CBS thinking putting its animated holiday specials against NBC's animated holiday specials (The Grinch and the new Trolls holiday special) the day after Thanksgiving? Putting them against each other like that wasn't a good idea, because it negatively impacted the ratings for CBS' annual showings of Frosty the Snowman and Frosty Returns! Why couldn't CBS have waited until early December to air the Frosty animated holiday specials? — Chris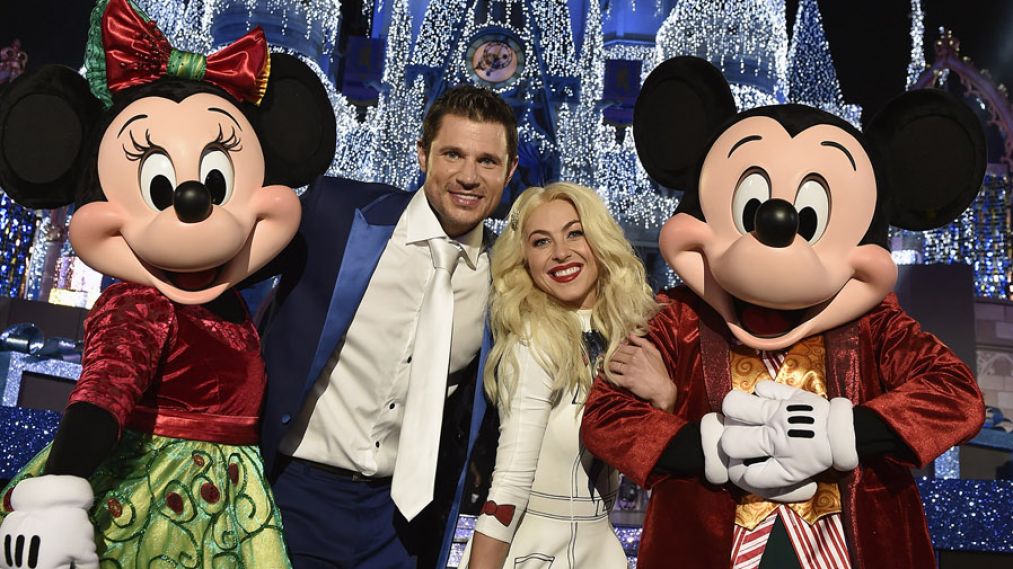 See Also
Baby, it's cold outside ... so stay indoors and warm up with these TV goodies.
Matt Roush: It's your last question that resonates with me. Having all of those classic Christmas 'toons beginning to air before December even starts—and that includes Rudolph the Red-Nosed Reindeer on CBS on Nov. 28—makes me wish Andy Rooney were still around to go on a 60 Minutes rant. (By the way, I hope everyone watched the 60 Minutes retrospective special Sunday night, which felt like a true Christmas gift.) On that post-Thanksgiving Friday, you left out that ABC was airing Santa Claus Is Comin' to Town opposite the chestnuts on NBC and CBS. For me, it would have been no contest. The original Grinch always rules. But there's plenty of time on the schedule for all of these to air without having them cannibalize each other.
While I understand that Thanksgiving is a long holiday weekend and certain shoppers are already getting in the spirit, and the networks probably are wise not to burn off original episodes of their regular series, it's just too soon to start airing the classics. I (facetiously) blame Hallmark and its bottomless pit of schmaltzy holiday movies, which seem to air just about year-round. As far as I'm concerned, it's fair game as soon as Advent starts (this year, Dec. 3). Before that, bah humbug.
But since it clearly 'tis the season, here are a few more questions about holiday programming that have arrived since we published our Christmas TV calendar:
Question: It's time for It's a Wonderful Life with James Stewart. Will they EVER show the film with Marlo Thomas? It was a great show. What can get done to see if they will ever show it? — TS
Matt Roush: The TV-movie you're thinking of is It Happened One Christmas from way back in 1977, with the former That Girl in the George Bailey role. Our in-house holiday-TV expert looked it up as best she could, and this doesn't appear to be scheduled anywhere, and it's also apparently not even available on DVD. It's like when books and recordings go out of print, it happens to certain TV properties as well. My advice would be to write to nostalgia-based outlets like MeTV and getTV and alert them to this oversight. Maybe a Christmas miracle will be in the offing, though probably not this year.
Question: The networks don't show some of the older Christmas movies anymore: Undercover Christmas, The Christmas List, Secret Santa. Also why won't they put them out on DVD for purchase? — Pam
Matt Roush: The fact you can even tell these movies apart is pretty impressive. I did very cursory research on this subject (and discovered to my amusement that there were multiple movies with Christmas List titles), and I discovered that there are a ton of these movies available on DVD, sometimes with multiple films on one disc—check out Hallmark's website, for starters. If these specific titles aren't available, it may just be a matter of supply and demand in a dwindling DVD marketplace. As for why they don't show up on TV: Seems Hallmark and its competitors are so busy making new movies every year, they may not have room or inclination to show some of the more golden oldies. It's all a blur to me, anyway.
---
Question: I can't find the annual HGTV showing of the White House decoration tour for this year. It's been a holiday treasure for years. Did the Trumps pass on this? If so, sad, very sad! — Diane
Matt Roush: Some traditions appear to be inviolable even to this administration. HGTV has scheduled its White House Christmas 2017 special for this Sunday, Dec. 10, at 6 pm/5c.
---
Dressed Up and No Place to Go
Question: Why was Fashion Police canceled? I always loved that show, and while it is not the same without Joan Rivers, I think they honored her legacy pretty well. — Ter
Matt Roush: Seems you answered your own question. Fashion Police was not and would never be the same without its primary face and voice, Joan Rivers, and to keep it going indefinitely might ultimately end up diminishing her legacy. The recent finale special was intended to honor Joan, and if it accomplished that, I can't think of a better way to go out.
See Also
Farewell, Joan Rangers.
---
USA's House of Cards
Question: Why did USA Network destroy Playing House? The first season was great and the second even better. For the third season, the network really wrecked things with horrible scheduling and a "new model" of releasing episodes through VOD before they aired on the network. Then USA Network canceled the show completely. What's the story? Playing House was a wonderfully funny and touching show. Jessica St. Clair and Lennon Parham are such a brilliantly talented team! I wish Playing House would return for SEVERAL more seasons, but I at least hope these ladies will be back on our televisions with something just as fabulous straight away. — Diann
Matt Roush: I seem to recall that USA also used the VOD model for Playing House's second season. This half-hour comedy was always an odd fit for USA, even during its lighter era, and while the On Demand platform was intended to increase the show's exposure, it obviously suggested the network had little confidence the series could ever generate healthy linear-TV ratings. I'd bet the next time we see this likable duo, they'll be on a friendlier platform, maybe somewhere in the streaming universe where ratings aren't such a concern. That would make the most sense to me, anyway.
See Also
Series stars Jessica St. Clair and Lennon Parham made the announcement via Twitter.
---
Will The CW's Crossover Live On in Syndication?
Question: Last week, you addressed the four CW crossover episodes involving Arrow, Supergirl, Legends of Tomorrow and The Flash. While I understand that this was a rating stunt and was apparently well received, I wondered about another aspect of doing these kinds of things. Mainly, what happens when these four shows go into syndication? (That's provided they all last long enough to make it past the 100-episode milestone.) These trading-places ideas, which if memory serves have also been done on some of Dick Wolf's Chicago shows, mean that once they leave their network home, they're impossible to include in any future syndie packages, since viewers wouldn't see the entire story. So is it likely that, beyond On Demand and DVD collections, they're never likely to be on conventional TV or cable again? — Dan
Matt Roush: This falls under the category of "You're worrying about this now?" But since these shows are bound to have an afterlife somewhere, I'd like to think that Warner Bros. would be able include these episodes in their various series packages when selling into syndication, although I suppose rights could get complicated because of the various actors/writers/producers involved. It's really a studio matter, and isn't it in the studio's best interest to make all of these episodes available under as many titles as possible? But to be very honest, I don't cover the syndication marketplace—I can barely keep up with first-run production—and once a show is no longer in production, 99% of the time it's off my radar. So I really don't have a clue.
---
A Crossover Death, SVU Buzz, TV Land Drying Up
Question: I wholeheartedly agree with comments about The CW's crossover event—it was fantastic. But did Victor Garber's character have to die? Could he not have just retired happily for once? Not all current shows have to have sad endings, which now seems to be the new trend, seen as recently as other shows like Dexter and Parenthood.
Also, I think that there are broadcast shows on regular networks that still can use buzz at awards time—case in point, the Nov. 29 episode of Law & Order: SVU, which had truly exceptional work from Mariska Hargitay as well as her suspect, which unfortunately I cannot name.
Finally, I am upset with TV Land's recent decision to cancel all of their shows made for them with the exception of Teachers and Younger. This follows in the recent cancellation of likewise similar original programming on WGN America. Frankly, if all of these networks are just going to be repeat or reality, because this is cheaper for them, I think that all of them should be thrown off cable or other outlets. — JVO
Matt Roush: In order: 1) Giving Stein (Garber) a hero's death seemed fitting for the character, and especially in series like these, there have to be significant stakes or why watch. Besides, Victor Garber has gone on to a far better place: Broadway, where he'll be appearing in the new cast of Hello Dolly opposite Bernadette Peters in January. It's about time he got back to musical theater.
2) I did my part to rave about that intense SVU episode, which was a great showcase for Mariska Hargitay as Benson and Melora Walters as the unstable rape victim. In another time, Walters would be a shoo-in for a guest performance nomination, and I'm sure Hargitay will use this for her Emmy reel. But even though she's a past winner (in 2006) and multiple nominee, she hasn't made the cut since 2011, a sign of how tough it is to get recognized anymore amid the glut of premium, cable and streaming shows.
3) The TV Land situation escaped my attention, maybe because that channel has been shedding its shows slowly over time, with the notable exception of a breakout hit like Younger. Some of the properties that had been developed for TV Land (including a series version of Heathers) are now headed to the new Paramount Network, formerly Spike, which is revving up ambitious original programming for 2018. The rebranding of Paramount is clearly a priority for the Viacom corporation, which as a result may diminish the TV Land brand in at least the short run.
The WGNA situation is quite different. In an ownership change, all original production was suspended (sadly killing the tremendous Underground in the process), and WGNA will now be mostly airing low-cost acquisitions, beginning with the Canadian Bellevue in January. So while neither channel is entirely a wasteland when it comes to original programming, the fact is that in this age of Peak TV, more and more channels are likely to start backing away from producing as many new shows because there just isn't enough audience to go around and stay profitable. As long as a brand like TV Land can stay viable with its emphasis on classic-comedy repeats, no reason to shun it altogether. But there's little doubt a sea change is coming.
---
Responses to Last Week's Columns
Question: Madam Secretary's husband is great. I love that he understands her so well and also has his own problems and career. Please don't change him. — Connie
Matt Roush: I wouldn't worry about that. Even off-camera, this couple appears to be pretty tight.
Question: Regarding Miracle on 34th Street: Both editions are available in an inexpensive DVD 2-disc set. It's easy to forget that most classic TV & movies are available on DVD. — Maurice
Matt Roush: True enough (though there are always exceptions). Still, the desire to watch old favorites on TV the way we used to remains powerful this time of year.
---
Lightning Round
Question: Is Code Black coming back? I love the show and hope to see more of it. — Cyn
Matt Roush: Yes, CBS renewed Code Black, but as a midseason replacement. Elementary is in the same limbo. They'll be back in 2018, just can't say when or where yet. (Neither was included in the network's first wave of winter 2018 programming announcements.)
Question: I'm so disappointed that TNT is canceling Major Crimes. Is there any hope of another network/channel picking it up? — MJ
Matt Roush: Really unlikely, especially considering that if you include The Closer, from which this spinoff extended (with much of the original cast), you're talking 13 seasons and more than 200 episodes, which is a lot for a cable series. And even with its deep pockets, Netflix can't resurrect everything. I'm hoping the finale provides enough closure to appease fans, although nothing seems to lessen the sting of bidding a favorite series farewell, no matter how long it runs.
That's all for now. We'll pick up the conversation again soon. Thanks as always for reading, and remember that I can't do this without your participation, so please keep sending questions and comments about TV to [email protected] or shoot me a line on Twitter (@TVGMMattRoush), and you can also submit questions via the handy form below.