Is Ami Alive? Is Rain OK? 'Alaskan Bush People' Answers You Didn't Know You Needed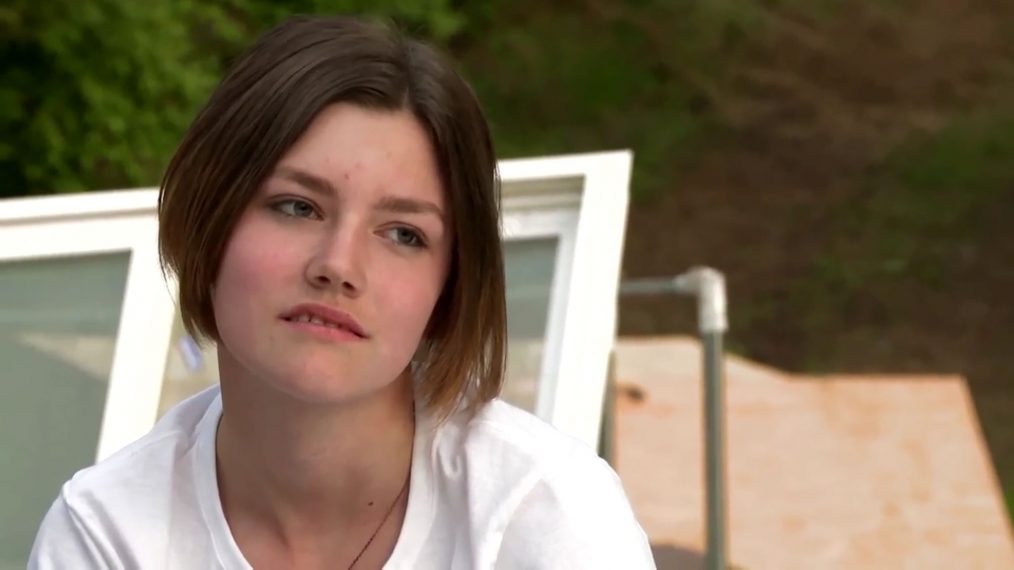 Ah, Alaskan Bush People. The show where they don't live in Alaska, they don't live in the Bush and some of them are barely people.
Discovery Channel's not done with Billy Brown and his brood, so neither are we. Here's a long-overdue, search-engine optimized, updated recap of stuff going on behind the scenes of Alaskan Bush People — now with 2019 updates! — that's far more entertaining than the show itself.
See Also
The Hines family keeps it 'authentic and relatable.'
Is Ami Still Alive?
Yes. Last we checked, Ami is still alive. I feel like there needs to be a website like there is for Abe Vigoda's life/death status. Think I'm ghoulish? Look at these Google searches. There's a morbid curiosity, and a lot of it is fueled by the Browns or Discovery's failure to keep fans updated on her condition. Ami's public appearances have been rare since she began undergoing cancer treatments in Los Angeles. She is not well, and the prognosis does not appear to be good.
But the show must go on, right? Fans took pics of the Browns in Colorado near Trinidad and Pueblo, where scenes were shot for the upcoming Christmas special and presumably the upcoming season. Based on the pack of Marlboros in his pocket, I'd say Billy was stepping out of the hotel for a quick smoke break. Amazing what cameras can reveal when they're used in real reality.
#AlaskanBushPeople is when your wife has Stage 4 lung cancer and you have a pack of Marbs. https://t.co/AMDM6XndaBpic.twitter.com/kJPG2JRjHR

— Ryan Berenz (@RyanBerenz) October 31, 2017
[2019 UPDATE: Other than those 20 minutes that Mother Ami was dead, she's alive and is doing quite well. She has been going to her regular checkups. She also really, really wants all you online haters to know that her cancer was not fake.]
They didn't fake cancer, but they sure AF exploited it for their lousy show. #AlaskanBushPeoplepic.twitter.com/Ua0pUBc4Ie

— Ryan Berenz (@RyanBerenz) March 1, 2019
Is Rain OK?
No, she's not, but what teenager really is? Teenagers are by nature self-absorbed, angst-ridden proto-humans who haven't yet learned how clueless they are. I know this from 23 years of experience as a recovering teenager.
Rain is not only a teenager, but she's also spent her awkward tween years performing as a trained seal in Billy Brown's Bush Family TV Circus Spectacular. That alone would mess anybody up, but then add an Instagram account, a whole lot of idle time and a severely ill mother on top of that. I give Rain credit for not going completely off the rails.
Though many already think she already has gone off the rails. If you've not seen or heard the content Rain puts on her various social media accounts (I'm not linking to them), she posts videos of herself singing both silly pop songs and original inspirational ballads like "It's Not My Fault I'm Better Than You." She once accidentally revealed the street address of their rented home in Los Angeles. She posts hashtag philosophy with unattributed quotations, for which her cult of devotees—she calls them "rainbows"—praise her for wisdom far beyond her years. She's claimed to have sponsorship from a little-known activewear company. She's posted images of her tongue that should be published in medical journals. She's posted waaaaaaaaay too much information about her "crush" on an adult. She's removed many of these posts after some backlash, but she doesn't seem to understand that the internet is forever.
A teenager posted inappropriate content online? SHOCKING! It would be no big deal, but in Rain's case, it's symptomatic of a much bigger problem. Rain appears to be lacking in any responsible adult supervision or guidance. She's seeking out attention and affirmation from hordes of enablers tapping away on distant keyboards. Instead of ignoring detractors, she compounds the problem by responding with juvenile contempt. Much worse, she's being followed (stalked?) by some disturbing individuals:
It's sad that Rain has to deal with nutjobs and trolls. Most teens can post all the stuff they want to and it's seen by only a few friends or family members. Rain can't have that room for error, because her father made the choice to put her on TV. This is the unfortunate drawback of being a bottom-tier celeb on social media and not in Ami's Bush Chemistry class making molecules out of sticks.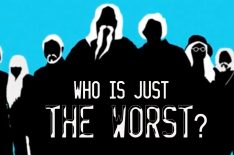 See Also
The whole Brown family of 'Alaskan Bush People' is pretty annoying, but which one is just The Worst?
Instagram is not the appropriate forum for a teenager to seek therapy, and it's sad that majormedia outlets felt the need to make news of Rain's self-diagnosed mental and emotional health issues. If Rain does in fact suffer from depression, I would strongly urge her to confide in a trusted adult and seek counseling from a professional in the mental or behavioral health field. There is a terrible trend of rising teen suicide rates linked to social media use. No child should suffer such unbearable pain and anguish over something so fleeting and meaningless as an Instagram comment.
[2019 UPDATE: Rain has dialed back on her Instagram nonsense, but occasionally posts something like the below to remind you that she's in constant need of your attention because she doesn't get any from her family. Note that her cat's name is "PT bardum." Obviously, she means P.T. Barnum, the circus guy. Billy has borrowed a lot from Barnum's playbook.]
What The Hell Is Bam Doing With This Ferry Thing?
Bam Bam, the most sensible of the Browns (faint praise indeed), is spending much of his ABP offseason in South Carolina with Allison Kagan, a former producer on ABP. They're supposedly married [2019 UPDATE: They're not.], but not acknowledging this publicly yet for whatever reason. In November 2016, they bought a used ferry boat for some business venture that they haven't yet revealed. With Bam's history of ramming boats into docks and his family's poor track record of seamanship, I certainly wouldn't want to be on the water with him at the helm. I commend Bam for the innovative way in which he's going to completely bankrupt himself. Plus, this pic of shirtless Bam painting the ceiling is just too damn sexy for words.
Nov. 2016: Bam preps the newly revealed and surprisingly rust free ceiling. #30yearsyoungpic.twitter.com/0ObCNrAXxl

— Fathom This (@FathomThisFerry) November 4, 2017
Something called The Blast recently posted some professionally shot and deliberately posed paparazzi pics of Bam and Allison acting out various public displays of affection in New Orleans.
Bam Bam in the Bayou! The @Discovery star admires fine art and his lady in New Orleans. SEE PICS #AlaskanBushPeoplehttps://t.co/97gH2DqsNH

— The Blast (@TheBlastNews) November 14, 2017
BAAAARF! There are also some action-packed photos of Bam and Allison looking at art. I didn't think you could improve on a masterpiece, but we somehow did.
[2019 UPDATE: The last we heard from the Fathom This was the below tweet from May 2018. It had been docked in South Carolina for a long time, and the fees for that alone must be expensive. Not sure how much money Bam and Allison sunk into this boat, but it's clearly not turned into the moneymaker they'd hoped.]
Bam #teamlaurel
Alli #teamyanni

— Fathom This (@FathomThisFerry) May 16, 2018
Noah Brown Is Sheriff Of What Small Town?
Noah's sheriff of the Fantasyland that exists somewhere between his ears. In the season finale, Noah said he was going to take some time away from the family to pursue his dream of becoming a sheriff in whatever backwoods wasteland that would give him the job. It was hilarious, and we weren't the only ones who thought so.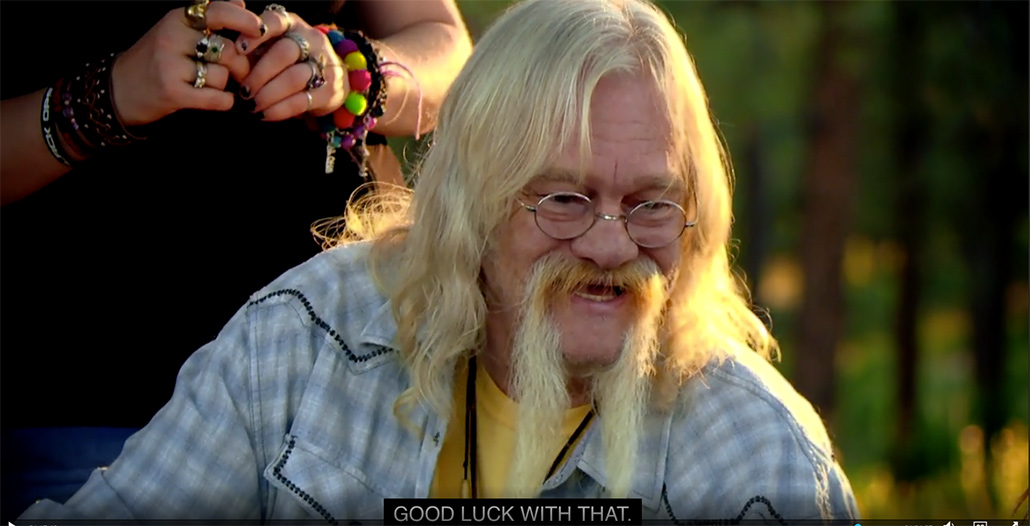 Instead of pursuing his law enforcement career, Noah and Rhain Alisha have been driving around in Noah's barely roadworthy Camaro on a multi-state tour of Walmart locations. What's the deal with these two, anyway? They creep me out. One of the funniest sub-subplots of last ABP season was the fact that Rhain did not appear in any new footage, and she was barely even mentioned. This must've driven her absolutely crazy, since being on TV was the lone intent of her becoming the groupie forced to settle for the Brown Boys Band's keyboard player.
Our fingers were crossed that Noah was going to leave ABP, but Rhain must've applied pressure on Noah to raise hell and supposedly get her back on the show. Billy and Park Slope caved in. Perhaps they were not the master negotiators I thought they were.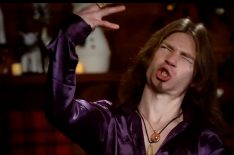 See Also
The Discovery Channel series has blessed us with GIFs for every occasion.
[2019 UPDATE: Noah is not a sheriff, but he is a new husband and father. Noah and Rhain were married in August 2018. Six (!) months later, they gave birth to son Elijah Connor Brown. Rhain made it back onto the show, but she's still persona non grata among the rest of the Brown family. I'm not sure how much of the tension between Rhain and the family is manufactured drama, but it is fun to watch them be jerks to her. Also, we should note that Rhain, Noah and Elijah are not living in a tent on Brown Star Ranch. They actually live in or near Coeur d'Alene, Idaho. Rhain gave birth to Elijah in a hospital in CDA, which is a four-hour drive from Loomis, Washington, where Brown Star Ranch is located.]
Why Isn't This Show Canceled Yet?
There are still enough idiots like me watching it, and there's still enough money in it for the Browns, Park Slope Productions and Discovery Channel. Alaskan Bush People's entire premise was blown up long ago and the Browns' Bush lifestyle has been exposed as an illusion, yet the show still draws enough eyeballs to warrant another season. The viewers with a casual interest in the show have probably ditched it by now, leaving only the most vehement hate-watchers and spellbound superfans keeping the lights on at Park Slope.
As for me, I'm just doing my job.
[2019 UPDATE: Alaskan Bush PeopleSeason 9ish began March 3, moving to a later time slot at 10/9c following Naked and Afraid. The move has not done well for ratings. The Season 9ish premiere audience was close to even with the Season 8ish finale, but then took a big dip for the March 10 episode. Season 9ish will only run for five weeks, making it the shortest season in this show's history. ABP is incredibly cheap to produce, so declining ratings don't necessarily mean imminent cancellation. But clearly, the casual audience has turned it off and the hardcore viewers have grown weary of the Browns. I grew weary of them after Season 1.]