'Lethal Weapon': Hilarie Burton Breaks Down the Future of Riggs and Palmer
[Spoiler Alert: Only read ahead if you've watched "Born to Run," the Oct. 10 episode of Lethal Weapon. Spoilers are discussed below.]
The crime in Tuesday's episode of Lethal Weapon was the attempts made on the life of rock star Shaye (played by real-life singer JoJo), but there was also much development in the relationship between Martin Riggs (Clayne Crawford) and DEA Agent Karen Palmer (Hilarie Burton), who returned in last week's episode.
However, as often happens with any relationships—even one as casual as Riggs and Palmer's—questions start arising and feelings are expressed, and viewers are left to watch with bated breath whether the pair will stick together or come apart.
See Also
The groping incident occurred during a 2003 episode of 'TRL' when the 'Lethal Weapon' star was a host on the MTV program.
Here's what Burton had to say about the events in the "Born to Run" episode, and whether we'll be seeing Palmer again in the near future to continue (or maybe not continue) her relationship with Riggs.
Wait! Did Palmer and Riggs break up? Or would you call it more of a pause?
Hilarie Burton: When you're a grown up, life is a bit more vague. I couldn't say they "broke up," 'cause there was never a conversation about going steady. I see the situation more like, Palmer articulated exactly what she's looking for in a partner, and isn't gonna be some nagging chick that tries to change Riggs. She respects him too much. If he wants to evolve into steady boyfriend material? I think Palmer would welcome that.
Backing up, Riggs and Palmer have been spending more time together (yay!), so how would you say things are going between them at the start of the episode?
These two both have a kamikaze streak. They're wounded creatures, and there's something really fun about playing fast and loose with someone who's just as crazy as you are. So it's all fun and games until someone starts having feelings.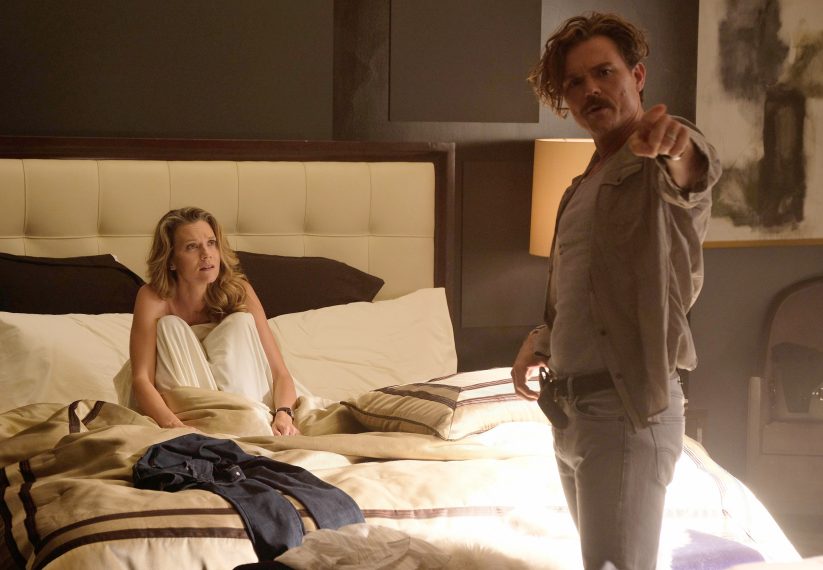 We get a little more of Palmer's backstory mentioned in this episode…
I'd referenced Palmer's divorce in my first episode last year. Clearly, it's still an issue for her. Otherwise she wouldn't keep bringing it up. What I'm curious about is, who is this guy that did her so dirty?
Palmer has a nice 1:1 with Trish (Keesha Sharp) in the episode. I think the show needs more scenes like that, do you?
I love love love the women on this show. They are the kindest, most inclusive group of talented ladies, so yes! Sign me up.
Do you see Palmer as someone who has a lot of girlfriends or, like Riggs, is she someone who probably doesn't have a lot of close friends?
I hate the stereotype that females in law enforcement are frigid and rough around the edges. I purposefully have played Palmer as kind of a goober at times, trying to defy that mold. I think that it's important to play a woman who gets along with and supports other women. So the ease in which Palmer and Trish fall into friendship shows me that while Palmer may not have a wide circle of friends, she's a proud girls' girl.
We all know Riggs isn't real good at sharing his feelings. Why is it becoming a sticking point for Palmer at this point?
Cause she really really likes him. And that sneaks up on her. One minutes she's just enjoying the fun of it all, and then next she's looking 5, 10 years down the road.
OK, no spoilers, but this is the last we've seen of Palmer, right?
That's not really my call, but [executive producer] Matt Miller really is one of my favorite bosses of all time. We worked on Forever together, and appreciate how supportive and communicative he is. Once I give birth and can get back to stunts, I'd be happy to put my DEA badge back on.
Lethal Weapon, Tuesdays, 8/7c, Fox.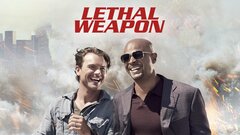 Powered by