Roush Review: A Gripping 'Knick', a Painful 'Truth Be Told'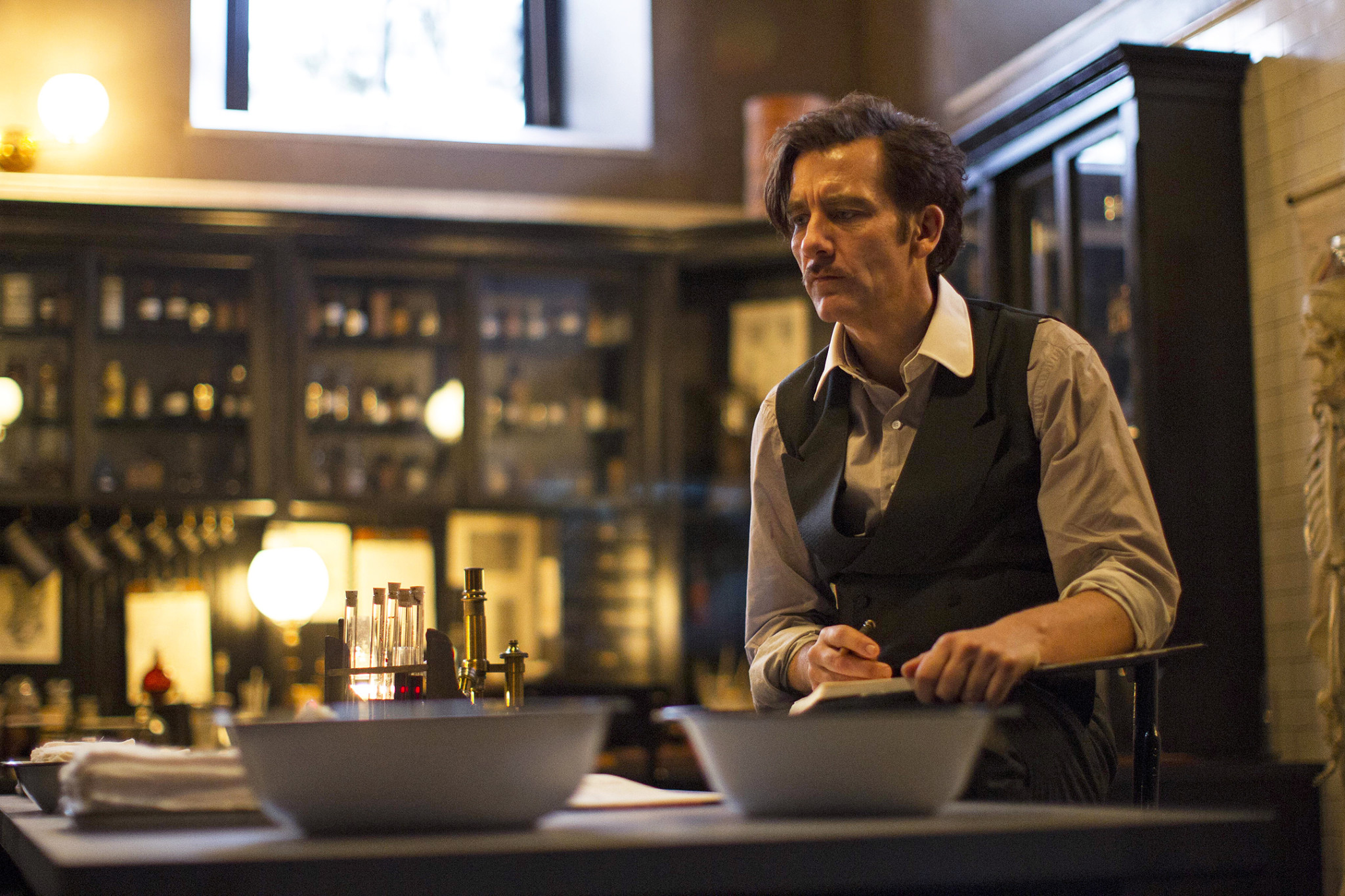 Here's an in-depth look at Friday night's TV night options.
The Knick: Unbelievably Riveting
Gritty, gruesome and absolutely riveting in 1900s period detail that's strangely contemporary in its unflinching urgency, The Knick invites you into the laboratory lair of two gifted surgeons: John Thackery (the perfectly ravaged Clive Owen), a drug addict feverishly seeking a cure for his own illness, and Algernon Edwards (André Holland), a proud African-American visionary in danger of losing his sight after falling victim to the violent prejudice of his time.
"If people actually knew what you did in here, they wouldn't trust you to give them a f—ing aspirin," barks an observer who looks askance at the fresh cadaver and syphilitic pig they're using in their bold experiments. Funny how director Steven Soderbergh's propulsive look back at the mad science of a century ago feels so much more innovative than the stale, derivative melodrama of a tired ER ripoff like CBS's Code Black.
In its second season, The Knick becomes a frenzied study in obsession, epitomized by Thackery's dangerous Jekyll-and-Hyde routine in which he exploits his own self-destructive habits to get to the root of what he sees as a disease and not (as a priest on the hospital's board puts it) "a failure of personal morality."
There's plenty of the latter to go around, with corruption infesting the Knickerbocker Hospital's plans to relocate and expand uptown. The Knick's cash-strapped and sexually frustrated administrator, Herman Barrow (Jeremy Bobb), is such a vile toad of a villain it's a wonder the writers didn't give him a mustache to twirl. Just as odious is Thackery's ambitious colleague Everett Gallinger (Eric Johnson), a bigot whose hostility toward his more accomplished superior Edwards is fed by the ominously burgeoning new study of eugenics. The stilted formality of the more stock characters only heightens Soderbergh's approach to bring the archaic and primitive to vivid life, bathing graphic surgery scenes in natural light, accompanied by a throbbing electronic score.
Set in a time of progressive breakthroughs clouded by repressive attitudes regarding women, race and (in an ever-timely subplot) immigration, The Knick teems with forbidden passions and lives of unquiet desperation. It takes a strong constitution, and stomach, to visit this world where "do no harm" is often seen as the coward's way out.
The Knick,premieres Friday, Oct. 16, 10/9c, Cinemax
---
Truth Be Told: No Lie, This Stinks
There's some kind of sad irony in the fact that on the same week NBC announced it's launching a subscription streaming comedy service (inexplicably named Seeso), the network presents a new sitcom so dismal and tone deaf that if it ever showed up on Seeso, you'd demand your money back.
Truth Be Told (original, even worse title: People Are Talking, which would have been a lie) conjures painful memories of a horrible sitcom from a year ago, CBS's blink-and-you-thankfully-missed-it Friends With Better Lives, which also dealt with young-adult friends who sit around making off-color jokes that must have seemed shocking or funny at the time. But instead of that show's James Van Der Beek, we get another ill-used teen icon: Mark-Paul Gosselaar, who's part of a foursome of married friends who yammer incessantly about race and sex as only the most annoying TV characters ever do.
"Your white guilt amuses me," says Angie (Bresha Webb), wife of African-American stand-up comic Russell (Tone Bell), neighbors to "white guilt" Mitch (Gosselaar) and mixed-race wife Tracy (Vanessa Lachey), all living in a bubble of p.c. squeamishness. The level of comedy goes like this: Russell accuses a waitress in a Chinese restaurant (behind her back) of faking her accent. Outside the same restaurant, Mitch has a fit when the valet attendant gives him the keys of Russell's Porsche—a Porsche! (who are these people?)—assuming it must belong to the white guy. So what if the CD in the car is playing John Mayer? Which leads to a bit in which Mitch is singing along to Jay Z until he hits the "n-word" speed bump. "I can't say that word," he agrees, "But I can't sing it?" You also really can't laugh about it, unless you can find a relevant take on the subject, as ABC's superior black-ish did a few weeks ago.
Add a little girl who mispronounces "vagina" and a hot new babysitter who may have done porn, and you have a show so desperate to be seen as daringly pushing envelopes that it's only offensive because it's all so phony. And that's the truth.
Truth Be Told,premieres Friday, Oct. 16, 8:30/7:30c, NBC
---
Questions? Ask Critic Matt Roush!
TV critic (and occasional TV therapist) Matt Roush answers viewer questions and concerns in his Ask Matt column each week. Wondering about plots, characters and twists on your fave shows? Submit your query to Matt via the form below: