'Truth Be Told': A Bro's Guide to the N-Word (and Other Taboo Topics)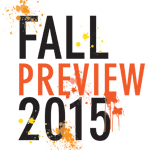 For Mitch (Mark-Paul Gosselaar) and his wife, Tracy (Vanessa Lachey), and their best friends/neighbors Russell (Tone Bell) and Angie (Bresha Webb), no topic is taboo. The comedy uses the foursome's multiracial friendship to tell some truths about race and racism in America.
How do you handle tackling issues that might make some viewers feel really uncomfortable?
Gosselaar: We're going to try to talk about these gray areas that might seem a bit taboo for conversation, but we're going to find the funny in it.
RELATED: 15 Fall Shows Ready to Make You Laugh
There's a scene in which you guys are singing Jay-Z's "Empire State of Mind" and Russell tells Mitch he can't sing the N-word. Have you run into those conversations in real life?
Bell: I run into them all the time. [Laughs]
Gosselaar: What do you mean you run into them all the time? You don't even have any white friends!
Bell: Hey, man, I have way more white friends now. Too many maybe! I've got to cap it.
Gosselaar: Did I make the cutoff?
Bell: Oh yeah, you slid right under. I have friends I grew up with in Decatur, Georgia, who, if they say it, nobody blinks an eye. But others don't have the N-card yet. It has to be used correctly. If I was just walking through Trader Joe's and I pass the cereal and somebody's saying it, then it's like, "Whoa, we don't have to bust that out over cereal."
Did you two meet on the show?
Bell: Yeah. I remember I saw him for the first time and was like, "Man, this guy is tired." He'd just had a baby, what, days before? A week?
Gosselaar: Days old. I saw Tone for the first time and was like, "This guy's got a beautiful black beard. There's no gray in it."
RELATED: Visit Our Fall Preview Page to Check Out New Shows
Truth Be Told, premieres Friday, Oct. 16, 8:30/7:30c, NBC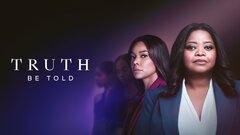 Powered by