The Johnsons Tackle More 'black-ish' Hot Topics This Season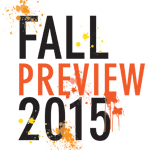 It's not easy breaking out of the pack. But that's exactly what black-ish—ABC's series about the Johnsons, a successful African-American family trying to stay connected to their culture while living in rich, white, suburban Los Angeles—has managed to do, becoming the No. 1 new comedy on TV last season. Here, executive producer Anthony Anderson, who stars as the clan's sneaker-collecting, headstrong patriarch, Dre, laces up his Nikes and gets ready to take a victory lap.
Does it feel different heading into Season 2 now that you know the show is a hit?
I get the same feeling that I did last season of going into the unknown, because I'm wanting to pick up where we left off and do something great. I have nervous energy about trying to maintain and elevate.
What's in store for the Johnsons?
We're going to be hitting on some hot points. In one episode, Dre wants to buy a gun to protect his family. In another, we're going to be talking about the use of the N-word. I can't tell you how many times we say it, but we say it a lot! And we'll deal with the issue of men's health in the African-American community because black men don't go to the doctor unless there's an appendage falling off!
You have four on-screen kids. Are you aware of a generation gap when you're around them?
Some of the references that I make fall on deaf ears. I'll mention something that happened 29 years ago, and they'll look up at me like, "What?" Yara [Shahidi], who plays my teenage daughter, Zoey, is always on her phone. She'll send me a text message while standing right next to me, and I'll look at her and go, "You couldn't just say hello? You had to text it?"
Mary J. Blige and Sean "Diddy" Combs have already made guest appearances, and pop star/actress Zendaya is slated to as well. Who else is on the wish list?
It's extensive—and people have been calling to be a part of the show! But we want it to be an organic fit, not just about star power. A lot of people on our wish list are working on [the set of Fox's] Empire right now. Chris Rock, Oprah Winfrey…two good friends of mine who said they wanted to come play with me, but they're playing with other people instead!
black-ish, returns Wednesday, Sept. 23, 9:30/8:30c, ABC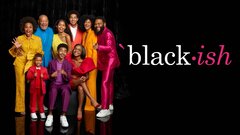 Powered by