Roush Review: 'The Mayor' Gets Our Vote, but 'Kevin' Will Have to Wait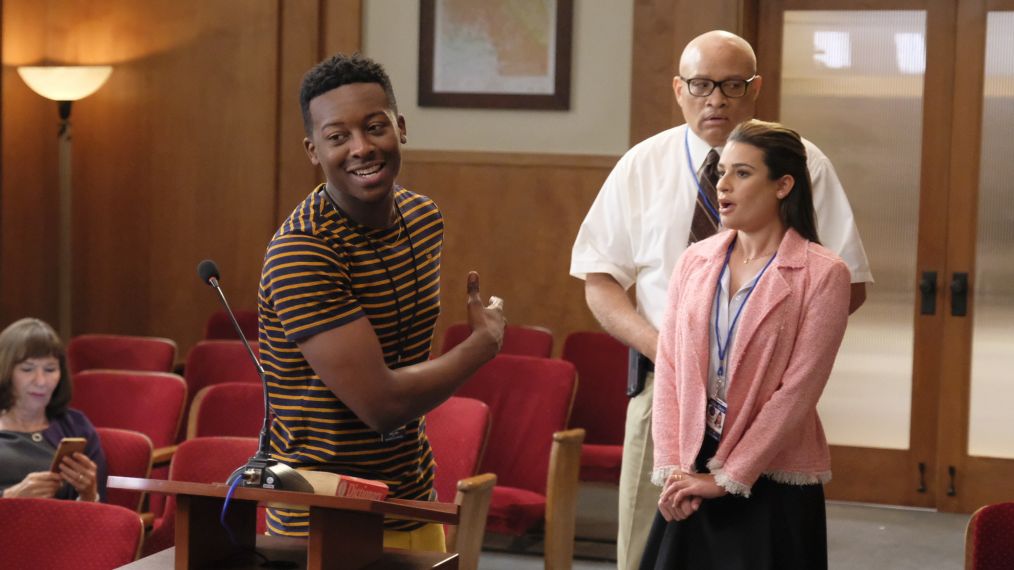 A feel-good show about a political upstart in today's polarized society? That's just one of several reasons to embrace ABC's The Mayor, among the new season's very few truly original comedies. Another reason to celebrate: the star-is-born arrival of Brandon Micheal Hall, a fast-talking charmer, as the title character.
At 27, Courtney Rose (played by Hall) is a wannabe rap star living at home with his postal worker mom (the invaluable Yvette Nicole Brown), and when he runs for local office in small-town Fort Grey, CA as a stunt—"Why does anyone in my generation do anything? Attention!"—his election as mayor ("Wait. This job is four years?") makes him the most unlikely politician since you-know-who. It comes as a complete shock to everyone. Most especially, to Courtney.
Thankfully, this upbeat sitcom avoids ideology (for now) in favor of broadly appealing character-driven storytelling. And Courtney is unquestionably a terrific character, a naïve idealist on a learning curve about the limitations of glib talk when it comes to the responsibilities of civic duty. His loyal buds, Jermaine (Bernard David Jones) and T.K. (Marcel Speaks), are a hoot, but it's Courtney's rapport with his loving but skeptical mom that grounds The Mayor in a more emotional reality. "Do not be cute," she warns him—an impossible task, really—as "my baby the mayor" sets out to be an agent of change. He won't be able to do it on his own, and Brown is simply marvelous as the show's wry moral conscience.
The weak link in the pilot episode (all that ABC made available before premiere) is Glee's Lea Michele as Courtney's snappish political adviser, Valentina, first seen running the campaign of his unctuous councilman rival (a typically smarmy David Spade). After his surprise win, Valentina bullies her way onto Courtney's staff, nagging and needling him in ways that are rarely amusing. Although, Courtney speaks for all of us when he pushes back, "No revolution in history has ever started with the words index cards." Long may he reign.
TOUCHED BY AN ANGEL: Brandon Micheal Hall has charisma to spare, a quality shared by ABC's other Tuesday-night newcomer, Jason Ritter, the star of the aggressively whimsical Kevin (Probably) Saves the World. The sheepish hero of this odd duck of a fantasy-dramedy is a self-deprecating, apparently self-destructive dude who retreats to the Texas home of his recently widowed twin sister (JoAnna Garcia Swisher) after a suicide attempt. His brooding niece (Chloe East) can barely stand to look at him, and shambling Kevin can't really blame her.
And then, the plot kicks in. And how I wish it hadn't. What might have been a heartwarming story of reconciliation becomes a woozily constructed high-concept head-scratcher. Helicopters awaken an alarmed Kevin, who watches his sis, your everyday aeronautical engineering professor and world-class weapons analyst, get swept away to some military base to try to explain a series of meteor crashes on Earth—one of which lands near her small Texas town, heralding an otherworldly presence.
Kevin goes to investigate, and after the initial slapstick close encounter, is badgered by a "warrior of God" (Kimberly Hébert Gregory) only he can see. Kevin is promptly, if confusingly, informed that he's "the last of the righteous"—36 souls who "protect humanity by simply existing"—and his mission will be to discover more of his type, anointing them with an embrace. But first, he'll have to undergo a spiritual training regimen involving acts of kindness and selflessness.
Huh? Kevin's not the only one who can't make sense of this, and not just because, in a gag dating back to Topper and beyond, Kevin looks crazy to bystanders watching him talk with the invisible "don't-call-her-an-angel" Yvette (stridently played by Gregory, who makes us miss Touched By An Angel's Della Reese).
Ritter's engaging demeanor of baffled panic carries us through the pilot episode (again, all ABC made available, in part because of creative tinkering and recasting), and there are sweet and touching moments as he begins to bond with his estranged family. Kevin's redemption could make for an entertaining TV show, but (probably) not this one.
Far from saving the world, Kevin will struggle to save itself in one of the network's most troubled time periods. Heaven help it.
The Mayor, Series Premiere, Tuesday, 9:30/8:30c, ABC
Kevin (Probably) Saves the World, Series Premiere, Tuesday, 10/9c, ABC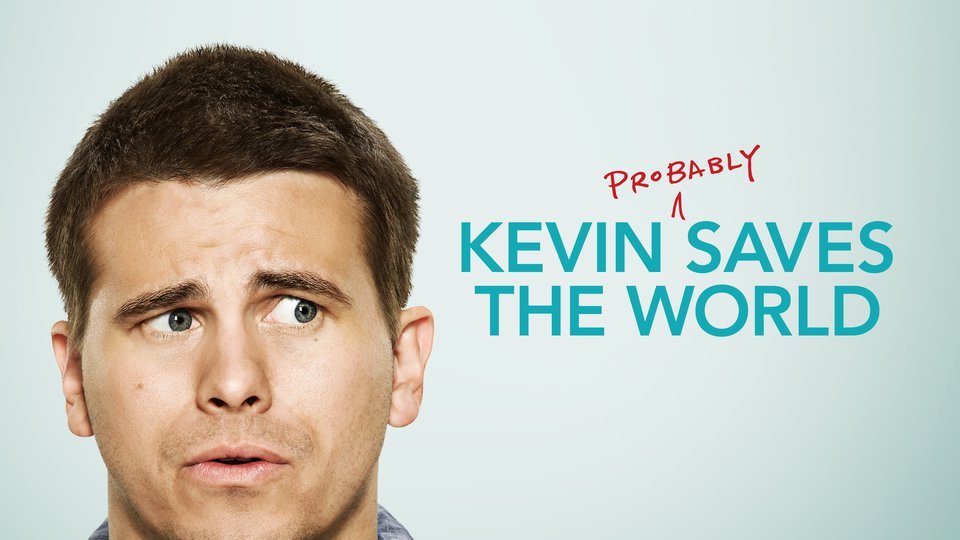 Powered by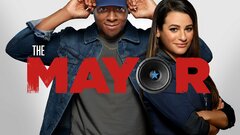 Powered by