Brace Yourself for More WTF 'Walking Dead' Moments With Rick and Morgan, Zombies and Wolves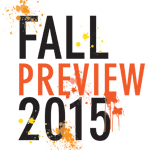 There goes the neighborhood. Last season, the road-weary survivors on AMC's The Walking Dead found much-needed sanctuary behind the walls of the idyllic Alexandria Safe Zone in Virginia. But group leader (and newly appointed town constable) Rick Grimes (Andrew Lincoln) remained on high alert—and grew increasingly volatile—as he criticized the Alexandrians for their ignorance of the danger lurking outside their gates. As the citizens convened to vote whether to exile Rick, he presented them with the corpse of an intruding zombie to illustrate his point. The situation quickly escalated when abusive Alexandrian Pete (Corey Brill) stormed in and accidentally sliced the throat of Reg (Steve Coulter), the husband of town boss Deanna (Tovah Feldshuh). At Deanna's command, Rick shot and killed Pete.
"There will be differing opinions on Rick's mental stability," Lincoln says. "It's very easy just to call him crazy, but this is a man who has seen a great deal of trauma, and he's not willing to put the lives of important people in jeopardy anymore."
Season 6 picks up in the immediate aftermath of that town hall gone bad, which concluded with a familiar face reentering the fold. Morgan Jones (Lennie James)—who was the first survivor Rick met after waking from his coma in the postapocalyptic world—spent last season following the trail of Rick's group before saving trackers Daryl (Norman Reedus) and Aaron (Ross Marquand) from a zombie horde. But when he arrives at Alexandria, Morgan's reunion with Rick is filled with tension after he witnesses his friend commit a horrible act of violence.
"A lot of our scenes are about sizing each other up," Lincoln says. "There's a huge amount of respect and compassion between the two of them, but these are men who don't know each other anymore, so there's a dance going on."
RELATED: First Look Photo: Michonne Preps for Battle
While Rick must work to regain Morgan's trust, it is first essential to make peace with Alexandria leader Deanna, who is traumatized by the sudden loss of her son (killed by zombies) and her husband. "There's a leadership vacuum left by her grief that needs to be filled," Lincoln says. "Rick is trying to galvanize her because he realizes her importance as a leader. Whether or not he steps into [the position] or she returns to it, I don't want to give that away."
For obvious reasons, Rick struggles to reestablish his bond, which was becoming romantic, with Pete's wife, Jessie (Alexandra Breckenridge). "Dating in the apocalypse is hard in the best of times, but executing the husband of a potential girlfriend is difficult," Lincoln says with a laugh. "But there is potential for those two characters to recognize one another's strength while also being attracted to one another."
Lincoln likens the unconventional season premiere to the 2000 Christopher Nolan film Memento in the way that it plays with time and storytelling structure. "Rick is the clock face in this episode, so the audience will have to try to work out where they're at in time through him," Lincoln says. "It's very bold and different, but it feels like a monster movie because a threat is acknowledged very early on."
Indeed, there are Wolves at Alexandria's door. The mysterious roaming band of scavengers with W's carved into their foreheads has already caused plenty of headaches for Morgan, Daryl and Aaron, but their sights are now set on infiltrating the divided community. "The threat is becoming larger because it's now organized," says Michael Cudlitz, who plays former soldier Abraham Ford. "But you have to assume someone is carving the W's and someone is in charge at a higher level. So there's a bigger story that is being told with the W's."
RELATED: Check Out New and Returning Fall Shows
Even with the introduction of the Wolves, the flesh-eating walkers remain The Walking Dead's primary threat. In fact, the series broke its own record of zombie extras by employing over 300 on certain days to represent the menacing herd swiftly moving closer to the town's walls. "I don't know if anybody's forgotten, but we're a zombie show," Lincoln says. "We're going to throw as many zombies at you guys as you can possibly stomach, especially within the first 40 seconds of the return."
This season also introduces a handful of new characters, including Alexandria residents Heath (Corey Hawkins), a supply runner, and Denise (Merritt Wever), a doctor, who are both familiar to readers of Robert Kirkman's Walking Dead comic books.
Though the ensemble continues to grow, the veteran cast members praise Season 6 for highlighting every major player in a unique and exciting way. "In previous years, there have maybe been characters who have taken a bit more of a back foot, but this year we get these crazy action stories thrust onto every character," says Lauren Cohan (Maggie). "I've had my most fun filming this season, but there are days when I'm exhausted and disgusting. What amazes me about this show are these little escalations in stake and in story. The only place we had left to go was heightening the action, which has really heightened the emotional drama."
[jwplatform EuB18wde]
The Walking Dead, returns Sunday, Oct. 11, 9/8c, AMC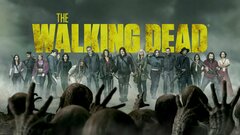 Powered by