7 Reasons Why It's Never Too Late to Become a 'Stranger Things' Fan
Over a year ago, audiences were graced with Netflix original series Stranger Things and for some viewers, TV hasn't been the same since.
But what about the people who are still living without Stranger Things in their lives? Well, the good news is that it's never too late to become a fan of this already-popular series.
For the children of the '80s and early '90s, the show caters to the nostalgia of a simpler time while also giving them a taste of the good old days of classic film and television. The perfect show for most Steven Spielberg and Stephen King enthusiasts, Stranger Things takes old ideas and refashions them into something new and exciting.
Set in the fictional town of Hawkins, Indiana, in 1983, Season 1 of the show follows a group of Stand By Me-esque friends searching for their missing friend, and a mysterious girl that they meet on the way to doing so. There is suspense, drama, humor, friendship, sci-fi, romance and much more wrapped up into the eight-episode first season.
In the weeks following the Season 1 release, a frenzy of fans were created, and Stranger Things was all anyone was talking about, except for those who have yet to see it, that is. As Season 2 looms on the horizon, this is the time for anyone who hasn't traveled to the Upside Down yet to set aside some much-needed binge time to do so.
If you still need some convincing, then here are a few more reasons to start watching this Netflix original series.
1. The right amount of scary
A common misconception about Stranger Things is that it is a horror show, which it most definitely is not. Sure, there are some suspenseful moments, but the scare factor never goes beyond PG-13 status, allowing those who easily scare a mild dose that is quickly balanced out by humor and heart. Different dimensions, the show's monster known as the Demogorgon, and government conspiracies are nowhere near as scary as shows like American Horror Story, if that is any indication.
2. The amazing cast
Unlike most popular shows, Stranger Things has a cast primarily made up of kids, and it is one of the reasons why it shines. Starring Millie Bobby Brown, Finn Wolfhard, Gaten Matarazzo, Caleb McLaughlin, and Noah Schnapp as the kids, they can capture an audience's attention, whether it is on Netflix or at an awards ceremony, proving that good acting can be done at any age. Their adult counterparts include acclaimed actress Winona Ryder as mother of the missing Will Byers, and David Harbour as one of the heroes, Chief Hopper. Besides fan response, Stranger Things' critical response had a lot to do with the cast, who also won a Screen Actors Guild Award for Outstanding Performance by an Ensemble in a Drama Series.
See Also
Finn Wolfhard, Gaten Matarazzo, Caleb McLaughlin, Noah Schnapp, Millie Bobby Brown, and Sadie Sink sat down with TV Insider at Comic-Con to discuss all things Season 2.
3. A killer soundtrack
Part of the show's appeal is its setting in time, and there isn't any disappointment when it comes to the soundtrack filled with toe-tapping '80s tunes. The addition of these '80s staples only adds to the authenticity of the show. Some songs included are Africa's "Toto," a Peter Gabriel cover of David Bowie's "Heroes," and Joy Division's "Atmosphere." One song in particular plays an important role in the show, which is The Clash's "Should I Stay or Should I Go," serving as a sort of lifeline but saying any more on the matter would spoil too much. Season 2 is sure to follow in these footsteps after a recent trailer was accompanied by the Michael Jackson classic, "Thriller."
See Also
Season 2 of the creepy and nostalgic hit drama will bow, appropriately enough, around Halloween time.
4. Friendship goals
From the very first scene it is obvious that friendship is an important aspect to Stranger Things, but these characters' loyalty goes above and beyond the call of duty. When a member of the group, Will Byers, goes missing, his three friends Mike, Lucas, and Dustin set out to find him, and when they find Eleven along the way, they befriend her, too. One memorable line from the show is that "friends don't lie," and for this group that's true—their selflessness and mutual respect make for something special onscreen. Despite the turmoil and chaos happening around them, they manage to keep things light for the audience.
5. Only eight episodes
Timing is everything when it comes to starting a new binge, and Stranger Things hits the bar for a desirable binge time. With only eight, hourlong episodes in the first season, it is easy to get through this delectable series. Much like potato chips, one episode of this show is not nearly enough, which means that a binge session will most likely include more than two episodes. By watching the first season now, it also leaves less episodes to get through when the second season is released this October.
See Also
Check out exclusive behind-the-scenes photos from inside the TV Insider Studios at Comic-Con 2017.
6. Science never seemed so cool
It should be noted that Mike, Dustin, Lucas, and Will are all in touch with their geeky sides, and it is totally endearing. Because of their characters' interest in science and technology, viewers are rewarded with fascinating facts and tidbits. Also the kids' interaction with their favorite teacher, Mr. Clarke (Randy Havens), are among some of the funniest scenes in the show.
7. So many Easter eggs to classic films
When the show premiered, similarities were immediately drawn between it and classic '80s and '90s films. Whether the show references these films by name directly or alludes to them, the list seems ever-growing. Some of the films that make the list are E.T. The Extra-Terrestrial, The Goonies, Stand By Me, Cujo, Poltergeist, Alien, and Close Encounters of the Third Kind.
Bonus: #Justice4Barb
If any of the reasons above weren't convincing enough, isn't the knowledge of understanding who Barb is as a character worthy enough? The mystery of this minor character is part of what makes being a fan of Stranger Things so fun.
Stranger Things 2, Streaming, Oct. 27, Netflix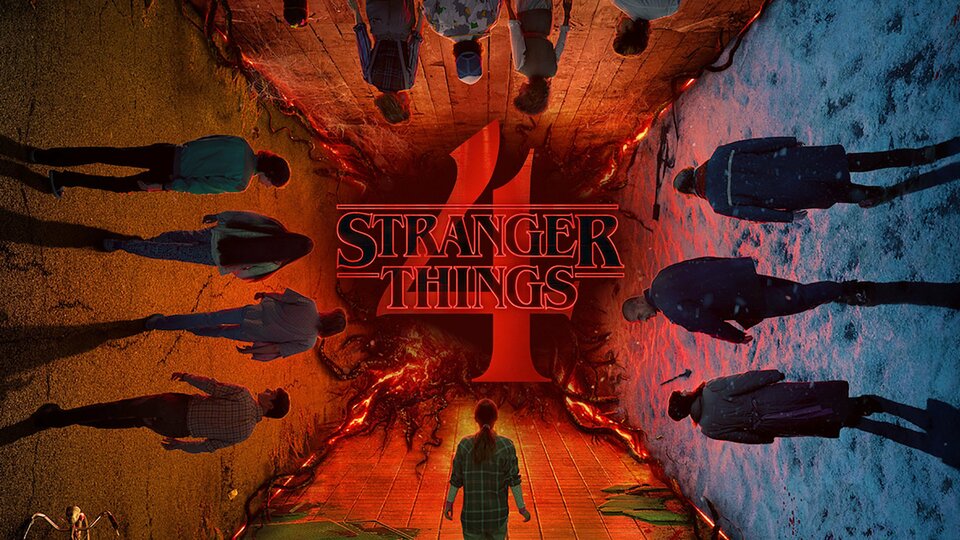 Powered by