Horror Podcast 'Lore' Creeps Into the Streaming Scene on Amazon (VIDEO)
As if Friday the 13th isn't scary enough, the ominous date is set to get an added dose of dread this October when Amazon unleashes Lore, its adaptation of Aaron Mahnke's scary-popular podcast.
The anthology series, like the podcast, will explore the real-life roots of paranormal legends—vampires, werewolves, changelings and all sorts of "boo!" fodder—through dramatic reenactments, animation, narration and vintage materials.
Of course, in order to bring Lore's mix of skin-crawling creepiness and exhaustive research to life, it's only fitting that the list of executive producers reads like a dream team of genre giants and documentary pros, including The Walking Dead's Gale Anne Hurd, Face Off's Brett-Patrick Jenkins, National Geographic Explorer's Jonathan Halperin and The X-Files' Glen Morgan. Together, they have cooked up a six-episode first season that features tales of an alleged Irish shape-shifter (starring Teen Wolf's Holland Roden); lycanthropic terror in Germany with Campbell Scott; a potentially possessed doll that makes Annabelle look like a Cabbage Patch Kid; and a look at the rise of seance's during the Spiritualist movement of the 19th Century.
Scorpion's Robert Patrick, who starred in the Hurd-produced Terminator 2, is also set to appear in one of the hours and from the looks of this exclusive trailer, the whole damn thing looks to be our new favorite reason to keep the lights on and check the locks at night.
Lore, Series premiere, Friday, Oct. 13, Amazon Prime Video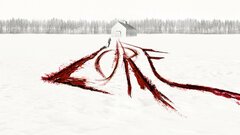 Lore
where to stream
Powered by