Amazon Brings Us a New 'Tick' From the Man Who Created the Character
A recent news alert may have appeared on your phone: "Ticks might add value to human life!" Apparently something in the parasitic little arachnids' saliva helps fight a deadly heart condition. Oddly, that's not one of the super powers Ben Edlund gave The Tick when he created the character back in 1986.
Even without super saliva, the brawny blue hero has nevertheless been contributing value in entertainment form to the lives of fans for 30 years. First as an indie comic, and later as a fondly remembered Fox Kids cartoon, the character managed to develop a devoted, if somewhat niche, following. Or, as Edlund, in characteristically vivid terms, puts it, the Tick has lodged himself "in the fatty tissue of its subculture."
"I always refer to it as a sub-icon," says Edlund. "It persists. Some things just roll out and they don't stop."
On Aug. 25, Amazon Prime drops the first six episodes of the latest incarnation of the character, a half-hour action comedy starring Peter Serafinowicz and Griffin Newman as the hero and his nerdy sidekick Arthur. This isn't the first time a live-action version of The Tick has made it to the small screen. After its mid-'90s animated series became a cult hit with an older demographic in syndication on Comedy Central, Fox followed up with a primetime series starring Patrick Warburton in late 2001. The show lasted only eight episodes, but remains a hit with fans of the character.
"It had about as many episodes to prove its point as it needed, given the lack of stakes and the lack of overall story," Edlund says of the Warburton series, which attempted a more direct translation of the cartoon's slapstick humor. With the Amazon series, Edlund and producer David Fury say they wanted to try something different, delving a little deeper into the characters than they have in the past.
"The audience for The Tick has grown up with it," says Fury. "People remember it fondly as an animated series, and now they're gonna get a more adult version of it."
Reinvention is practically built into the super hero genre. It was part of the DNA of characters like Superman, Batman and Spider-Man that were reinterpreted by countless writers and artists, in various media, decades before big IP reboots became Hollywood's new normal. But it's rare for a cult figure like the Tick to persist the way it has, and rarer still for a comic book creator to retain control of a character and its depiction so far beyond the page.
Edlund created the character when he was still in high school as a both a tribute to and a send-up of the comics he and his friends loved. The Tick was less a self-conscious satire than an adolescent goof on everything that is at once ludicrous and self-importantly operatic about the circus-colored world of superheroes. "At 16, I don't know if you're as consciously conveying things as you are resonating stuff," Edlund explains. "I benefited from starting that young because I was not beset by self-imposed standards."
Edlund says he never intended to keep the Tick going as long as it has. He chalks the character's longevity up to a chance confluence of factors: the fact that the cartoon appealed to the kind of parents who would be excited to share its gentler parody with their kids; the cyclical nature of the entertainment industry which meant renewed interest in the character every 10 years or so; and the current superhero domination of pop culture.
But The Tick has matured along with Edlund. "I imagine this Tick will feel different because Ben is different than he was when he first drew the comic," says Joe Lewis, Amazon Studios' head of comedy and drama. "This show is definitely not the animated show and not the other live-action show. But the same DNA runs through all of them."
"I've always been associated with it, so it's always had a certain voice," says Edlund, who was a co-producer on the animated version and an executive producer on the previous live-action series.
In the years since the Fox series was canceled, Edlund worked primarily in hour-long dramas, writing for Joss Whedon's Firefly and Angel, where he met Fury. Both came from a comedic background, but their experience working with Whedon influenced the sort of storytelling they wanted to do on the new Tick.
"We wanted to take it to a place where people are much more invested in what happens to these characters," Edlund explains.
Part of what makes the Tick unique among superheroes is his lack of a backstory. Various theories have been floated in previous versions: that he's an alien; that he's an escaped mental patient; that he's simply brain damaged. But beyond his single-minded sense of justice, the character is largely opaque. We never even see him out of costume.
"Ben filled me in extensively on who the Tick is," says Serafinowicz. "He's lived with the Tick for over 30 years, so he knows him better than anyone. But he still doesn't really know him. The Tick doesn't know who he is!"
The Amazon series fills that origin story gap by significantly expanding Arthur's backstory. The Tick's sidekick has always been something of an audience surrogate, the high-strung superego to the Tick's id. But in the new series he also provides a new level of pathos. The show's pilot, which debuted on Amazon Prime last summer, features a scene in which a young Arthur witnesses his father's death at the hands of the show's big bad, The Terror (Preacher's Jackie Earle Haley).
"Arthur is now a product of a violent trauma," Fury explains. "That's given him a whole different place in the story. He sort of becomes the main character, because he has a place to grow from—a broken man who's lost faith in superheroes, and who's going to wind up becoming one himself."
"We're really doing new stuff here," says Newman. "The goal is, can we dig deeper into all that stuff, get you invested in these characters emotionally, make the stakes feel real?"
Those efforts toward more emotionally grounded storytelling shouldn't scare away longtime fans, however. This isn't a gritty, Nolan-verse version of The Tick. "It's a very different story and one that's more sophisticated than the others," says Fury, "But we're still striving to be funny, still striving to be surreal when we want to be, and still hitting the very emotional moments that set it apart."
A longtime fan of The Tick, Newman insists that the show still hits all the characteristically absurdist beats and high-flying superhero antics of previous incarnations. "There are certain visual things in the show where I'm like, this is like out of a Looney Tunes cartoon!"
Still, the question remains, can The Tick retain its irreverent, goofy indie spirit despite a bigger budget and bigger stakes? In the age of extended cinematic universes, what's to prevent it from becoming just more exploitable IP?
For Newman, the answer is Edlund's continued involvement with the character he created. "You can't get him to become big IP," he says. "He is a guy who is incapable of watering down his ideas.
"I don't think The Tick will ever be Batman," Edlund says. The character was created to skewer the self-importance of other superheroes, and that's something Edlund is confident it will never lose. The Tick should always retain a little bit of a jagged edge so that he doesn't live entirely comfortably in the mainstream, he says. "That's what our ideal will always be."
The Tick, Series Premiere, Aug. 25, Amazon Prime Video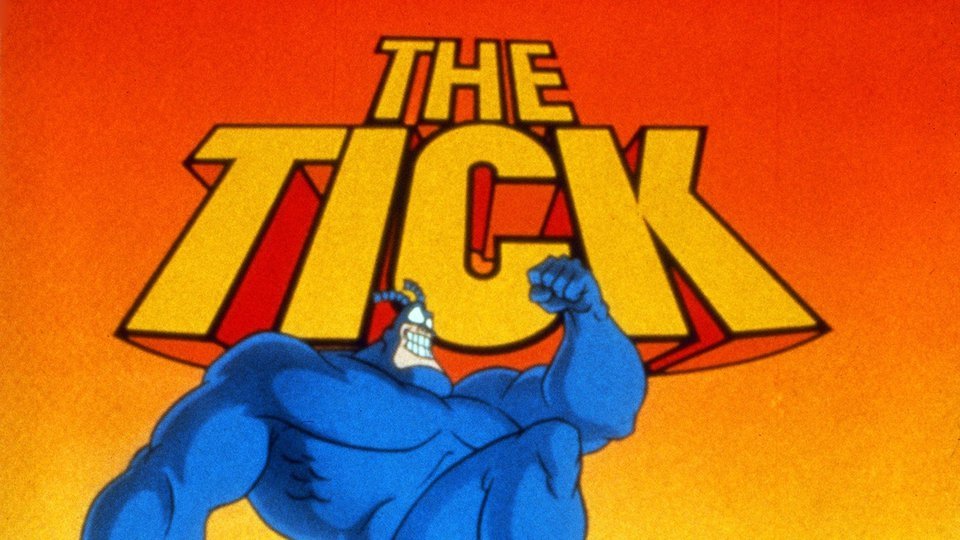 Powered by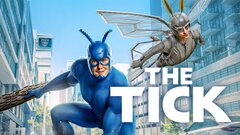 Powered by