'The Flash' Zooms Into Parallel Worlds, With New Friends and Foes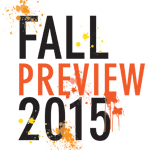 Late-night shoots. Long hours. So much tight red leather. It's hard work being a TV superhero, but you won't hear Grant Gustin grumbling about the gig. "It's [even] more fun now," says the actor, happy to be slipping back into the warp-speed world of Barry Allen for Season 2 of The Flash. "It definitely feels less stressful this year, I don't know why. It could be as simple as the fact that the cast is all friends, we know the crew and we all know what we're in for now."
The Arrow spinoff wowed viewers with the high-octane, humor-amped adventures of DC Comics' resident speed freak and even outpaced the hit that begot it to become The CW's most-watched show last season. Expectations for the fall are high, especially from the people behind the camera. "We're fans first," executive producer and notorious fanboy Andrew Kreisberg says. "So we try to outdo ourselves."
RELATED: First Look Photo: The New Season of The Flash
How exactly does one top a freshman season that literally ripped a hole in time? By tearing space a new one. But first, there's the matter of resolving that season-finale black hole that swallowed Barry, plus the fallout from good-guy Eddie (Rick Cosnett) sacrificing himself to erase time-traveling relative Eobard Thawne, aka the Reverse-Flash (Tom Cavanagh), from history. "We play with time a little bit in the season premiere," Kreisberg says with a laugh. "I think it opens in a slightly surprising way, but you are definitely going to get all of the answers that fans are looking for."
When the show returns, several months have passed, but the collateral damage still haunts the group. "When we first see everyone, it's not like a big happy S.T.A.R. Labs family," Gustin says. "It all takes some mending before we're the Flash team again. Everyone is split apart at the beginning of the season."
Barry's support team is due to hit speed bumps. His best friend (and unrequited love), Iris (Candice Patton), is mourning her heroic boyfriend, Eddie, while S.T.A.R. Labs scientists Caitlin (Danielle Panabaker) and Cisco (Carlos Valdes) are about to see their meta-human-infused lives get even more complicated. Caitlin's marriage with Ronnie, aka Firestorm (Robbie Amell), takes a startling turn and Cisco is overwhelmed by the possibility of his own vibrational powers, which Eobard hinted at in the finale.
They'd all better get back on track quickly, because some Gorilla Grodd-size twists are coming their way: Turns out this Earth ain't the only one. And Barry isn't the only Flash zipping around the universe. "This season will be focusing on the multiverse, or parallel Earths," explains Kreisberg of DC Comics' long-running Earth 2 concept. But fret not. He promises you won't need a physics degree and working knowledge of fringe science to keep pace with the supersonic changes. "The bulk of our work last season was to create a version of time travel that was easy to accept for the non-diehard fans and complex enough for the [comic book] superfans. We're going to try to do the same thing with these parallel worlds."
RELATED: Check Out New and Returning Falls Shows
It helps that we'll have an almost immediate crash course on the multiverse with the arrival of Jay Garrick (Masters of Sex's Teddy Sears), the original Flash from the comic books. (It was his helmet we saw pop through the wormhole in the season finale.) Garrick's sudden appearance in our world and his claims of a looming threat from beyond will set Barry on edge and kick off the mystery surrounding the season's big bad, Zoom. (Tony Todd will provide the voice for the character, whose true identity is being kept under wraps.)
Garrick won't be the only one crossing over. In addition to Jesse Quick (Violett Beane), Earth 2's teen speedster, Gustin teases that this rift between universes will serve as a revolving door for visitors of all sorts. "We have more people from different Earths showing up because of Zoom, but we're not sure why at first. And they're not all pleasant people."
Other DC Comics characters set to storm Central City include Wally West (Insurgent's Keiynan Lonsdale), the alias of comic book icon Kid Flash; Patty Spivot (The Messengers' Shantel VanSanten) as a forensics-obsessed Central City beat cop partnered with Joe West (Jesse L. Martin) and smitten with Barry; and Atom-Smasher (Adam Copeland, the retired WWE star formerly known as Edge). Cavanagh has been confirmed as a series regular, although whether he is returning as Eobard Thawne or in another role is still a secret, and there are also plans to bring in various cast members from the upcoming Arrow-Flash spinoff DC's Legends of Tomorrow. In fact, the season's third episode marks the return of Wentworth Miller and Peyton List as rogues Captain Cold and his sister, Golden Glider.
Even with all that on deck, Kreisberg feels the show is more than just flashy guests and gimmicks. "We've gotten pretty decent at the spectacle," he says. "The hard work is maintaining the same level of emotion with the characters."
[jwplatform eQ7V1urQ]
The Flash, returns Tuesday, Oct. 6, 8/7c, The CW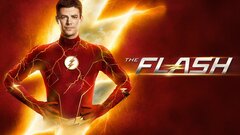 Powered by