'The Flash's S.T.A.R. Labs Is Getting a Makeover
Now that it has proved to be way more than a (sorry) flash in the pan, The Flash is getting an upgrade! "We're adding some new characters in Season 2, which means adding some new sets," explains executive producer Andrew Kreisberg. And based on this rendering by the CW hit's production designer, Tyler Harron, one locale looks pretty insane. "You're looking at a brand-new device that Cisco and team have built to deal with the complications of Season 2's finale," says Kreisberg, keeping mum about the mystery chamber's specific name and purpose. However, he does hint that the set—a previously unseen room somewhere inside S.T.A.R. Labs—plays a "big part" in the new season and that there could be more surprise spaces to come. "We think of S.T.A.R. Labs as Willy Wonka's chocolate factory," Kreisberg laughs. "There is always something fun and new to find in there.
The Flash's second season returns on Tuesday, October 6.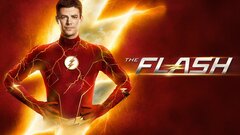 Powered by