'Broad City': The 6 Funniest Guest Appearances So Far
Ilana Wexler (Ilana Glazer) and Abbi Abrams (Abbi Jacobson) bring enough hilarity and ridiculousness to Broad City with schemes that are a tad bit too crazy for the country broad. But when their comedy wants viewers falling out of their seats from laughter, they feature a guest in a role that fans would never imagine.
Ahead of the show's Season 4 premiere on Sept. 13, here are six of the funniest guests to hit Broad City in its three seasons:
Hillary Clinton, "2016"
It's no surprise that Abbi and Ilana are devout Hillary Clinton supporters, evidenced by the multiple "I'm with her" references and salutes to Clinton. So when Ilana accepts a position at a volunteer center for the presidential candidate, she puts her heart and soul into acquiring voters. She ultimately decides to quit after realizing that the position is unpaid, but before she leaves with Abbi, Clinton makes a cameo. The best part about this guest appearance is Abbi and Ilana's slow-mo reactions to an electronic remix and Clinton's winks with each eye. Clinton also shares her affinity for red sky dancers to boost company morale, like Ilana did at Deals! Deals! Deals!
Fred Armisen, "What a Wonderful World"
If you've seen Portlandia, then you're aware that Fred Armisen isn't afraid to take on outlandish characters. In this episode Abbi and Ilana are desperate for money to attend a pop-up Lil-Wayne concert so they agree to clean a stranger's, played by Armisen, apartment in lingerie. Armisen's character, in a oversized sweater and pencil mustache, claims he is baby and has no money to pay them. He even reveals he's wearing a diaper instead of underwear (talk about committing to a role). Armisen's appearance in this episode sets the bar pretty high for what's considered weird in just the pilot.
Amy Poehler, "The Last Supper"
Amy Poehler took a break from executive producing Broad City and sat in both the guest and director's chair for this amusing Season 1 finale. Poehler plays a chef in an upscale seafood restaurant where Abbi and Ilana are dining in for Abbi's birthday. Throughout the episode she has several altercations with her boyfriend/Ilana and Abbi's waiter, enhancing the dichotomy between the sophisticated restaurant and tense kitchen. If you're an Amy Poehler fan, you'll enjoy watching her be nasty.
Rachel Dratch, "Working Girls" and "2016"
Not everyone in the Broad City world can get used to Ilana Wexler's cool yet eccentric personality, but it is fun to watch them try. Rachel Dratch plays Linda Lodi, the owner of a failing temp agency and consistently continues to give Ilana jobs despite her awful work ethic. Just watching Rachel Dratch lose her marbles over spilling marbles, we're hoping she returns as Linda in the upcoming fourth season.
Blake Griffin, "B&B-NYC"
Watching an athlete act can sometimes be uncomfortable, but this Blake Griffin cameo is one for the books. After posting their apartments on an BnB website (parodying Airbnb) for the night, Abbi and Ilana decide to party all night until their guests leave in the morning. Ilana hits it off with NBA professional basketball player Blake Griffin, but because he is so well-endowed, they can't have intercourse. Nevertheless, the two get creative and spend the night getting in different positions and scenarios as a replacement. You never knew you wanted to see a 6'10" basketball player swaddle a grown woman wrapped in bed sheets until you've seen this episode.
Kelly Ripa, "Coat Check"
Actress and talk show host Kelly Ripa shows fans an unexpected unruly and wild side in a version of herself on this Broad City episode. After a coatcheck mishap, Abbi visits Kelly to return the correct coat and discovers that she isn't America's good girl. From excessive drinking to very muscular prostitutes, Abbi's evening with Kelly is polar opposite to mornings with Kelly on TV. Watch this episode for slurred speech and an alarming amount of Shape-Ups.
Broad City Season 4 premieres Wednesday, Sept.13, 10:30/9:30c, Comedy Central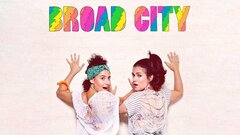 Powered by